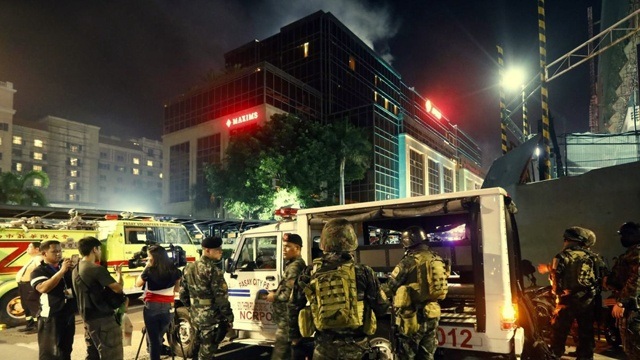 The violent attack on the Resorts World Manila (RWM) casino and hotel and the resulting fire on June 2 that left 38 people dead, including the gunman, have spurred calls for greater and stricter security measures in business establishments.
Both policemen and lawmakers who conducted an investigation on the attack have blamed the lack of well-armed security guards as the main reason why the lone gunman was able to enter the premises easily. Once inside, he proceeded, without facing any challenge or resistance, to burn a number of gaming tables that created the smoke that killed most of the fatalities.
ADVERTISEMENT - CONTINUE READING BELOW
The main lesson being drawn from the tragic event seems to be the need for business establishments to hire more security guards as the best way to ensure the personal safety of its employees and customers.
Parañaque Representative Gus S. Tambunting, chairman of the House committee on games and amusement has proposed that Congress enact a security code. "The problem on security hounds not only casinos but other highly populated establishments such as malls, concert halls and hotels. We need to make all the people safe in the Philippines," Tambunting was quoted as saying.
If you own or run a store, a shop, restaurant or hotel where a sizeable number of people gather, should you move immediately to hire more security guards or install more closed-circuit television (CCTV) cameras in various spots to make your customers feel safer? But how many security guards should you hire? How many CCTVs should you install? Should you also buy potable metal detectors? How about sniffing dogs?
ADVERTISEMENT - CONTINUE READING BELOW
For business security consultant Augustus Caesar B. Esmeralda, the short answer to all these questions is a big no. At least, not until after you've thought through the role and purpose of each of those security system elements for your establishment. "Sometimes, all you need is better lighting," he says. "For example, some stores now explicitly say that there are CCTV cameras here or that there's not more than Php30,000 here in the store. That's what you call crime prevention through environmental design." 
Esmeralda is the managing director of Ace and Associates, a risk management consultancy firm whose clients include some of the country's biggest property developers and companies.  A certified protection professional accredited by ASIS International, the organization for security professionals worldwide, Esmeralda was a graduate of the Philippine Military Academy (PMA) and served in the Philippine Army. After leaving the military, he worked as regional security director of a five-star hotel and resort chain where he oversaw security operations of the group's 26 properties in eight countries in the Asia-Pacific. An electrical engineering and computer science graduate before entering the PMA, he also has a master's in management degree from the Asian Institute of Management (AIM).
ADVERTISEMENT - CONTINUE READING BELOW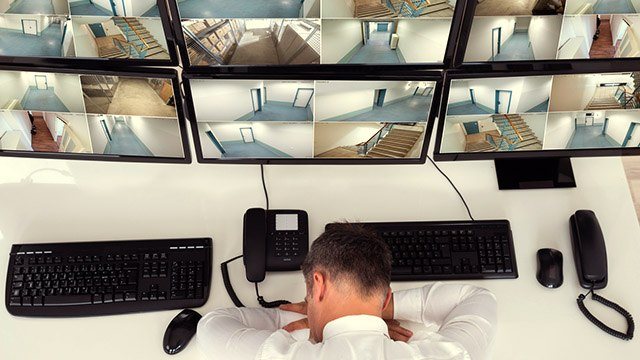 Entrepreneur Philippines sat down with him to ask how business owners and managers should think about securing their premises from violent attacks and other threats in the wake of the tragic events that transpired at Resorts World Manila. The following is a summary of some of the salient points of the discussion:
ADVERTISEMENT - CONTINUE READING BELOW
1. First, Do a Security Assessment of Your Business 
"We start with a security and safety risk exposure assessment (when we talk to our clients). It's just like undergoing a medical check-up. The first step is to identify the risks," Esmeralda explains.
Risk, he says, has three elements: the assets to be protected, the threats it would likely attract and the vulnerability of an establishment or property to such threats. "Threats could be hazards or malicious intent," Esmeralda said. "The next thing to consider is: will you be exposed to such threats?"
He explains the difference between threats and vulnerability by citing the example of a store inside a mall. While the threat of robbery or holdup is always present, a shop inside a shopping mall, which is already protected by security guards and other systems, is less vulnerable to the threat compared to one located outside, he said.
"There's a mindset in the Philippines that if you have an establishment or when there's a door, there has to be a guard. You walk in Makati, this area is populated by guards. Everything has to start in risk assessment and to have standardized practices. Do we really need guards?" he said.
ADVERTISEMENT - CONTINUE READING BELOW
2. The Need for Cost-Benefit Analysis 
When coming up with security plans, the nature, scale and objectives of the business should always be of foremost consideration, says Esmeralda. Like most major expense items, investments in security systems should be subjected to some form of cost-benefit analysis to ensure that the company doesn't incur losses as a result of unnecessary spending.
"A gas station may be robbed for example, and most likely, its cash register has Php30,000 at the time of the incident. Is the security guard that you're paying for Php37,000 a month really worth that once a year incident?" Esmeralda asked.
According to the risk management consultant, the cost of hiring a security guard today can reach as much as Php40,000 a month. If your shop or store's monthly revenue only reaches tens of thousands rather than hundreds of thousands, it may be better to consider other alternatives to enhance security.
ADVERTISEMENT - CONTINUE READING BELOW
"Ask yourself: Are your assets worth protecting with that much amount of investment? Sometimes, the more you have these security measures then more likely that people will think you have something worth stealing," Esmeralda said.
Even if your business can afford it, does it make sense to deploy armed guards in every corner of your hotel or resort?
"The more guards you have, the more chances you'll attract danger. Even in public spaces, when there's someone surrounded by bodyguards, people will start asking, who's that? It attracts attention," he added.
3. Helpful Environmental Tweaks to Enhance Security 
Safety measures in business establishments should be handled the way one treats one's health, says Esmeralda. "Prevention is better than cure. The more long-term, beneficial solution is getting into a wellness program," he says.
"It's simpleton thinking that we always need a security guard in an establishment. Most of the time, one can prevent crime through environmental design," he said.
ADVERTISEMENT - CONTINUE READING BELOW
One way to create an environment that deters crime is by posting signs or reminders that security measures are installed in the establishment.
"A sign that says CCTVs are in place, or there's only this much cash in a cashier can already help. If you're a thief you will less likely step in there since you know you'll be caught," Esmeralda explains.
Another environmental tweak that is easy to implement is simply lighting up the surrounding area, which tends to discourage most petty crimes. Another is coordinating with the nearest police station or even the barangay to send more policemen or barangay tanods to patrol your neighborhood.
Esmeralda says that in many cases, "a semblance of response," may be enough to veer off criminal threats.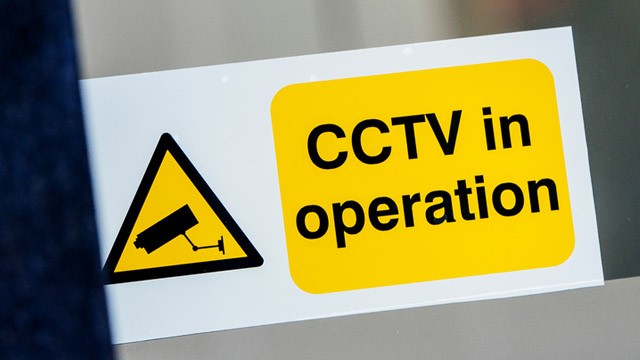 ADVERTISEMENT - CONTINUE READING BELOW
4. Incorporating Security in Planning and Building Facilities 
For large-scale establishments, incorporating security considerations from the very beginning of planning and constructing facilities is a must to avoid extra costs of either retrofitting the building or adding rooms to house security system equipment, for example.
Esmeralda says big companies should consider hiring security engineers and other specialists to ensure that security considerations are included in the design of the building and the facilities within it from the start. For example, the use of CCTVs could be maximized depending on how corridors and stairwells are designed. As well, the extensive use of CCTVs require that the building was designed to allow their easy installation, connection and maintenance.
Natural and architectural barriers using landscaping features as well as the size and location of doors, windows, gates and fences, could be used to enhance security while ensuring ease of access or egress for legitimate users of the building or facility.
ADVERTISEMENT - CONTINUE READING BELOW
5. Keeping Things Simple and Smart
While having the most advanced security equipment in place may be reassuring, sometimes, the best way to deal with threats is to keep things simple.
If you have a small grocery store, for example, shoplifting may be a more likely threat than robbery, said Esmeralda. In this case, having more CCTVs in place can help more than employing a security guard.
"A security guard cannot watch more than two lanes, so having a CCTV may help more," Esmeralda said.
If the establishment is inside the mall, then having a security guard would be redundant. If one is near a slum community, lighting up the establishment and asking for regular police patrol can help one feel safer.
The most important thing to remember in using security equipment or gadgets such as metal detectors is consistency.
Esmeralda noted how malls would use various kinds of metal detectors in their main entrances but not in smaller doors used by staff and service providers. "Either you have it in all entrances or none at all," he said.
ADVERTISEMENT - CONTINUE READING BELOW
He also points out that metal detectors are useless if guards don't check the guests' bags every time the device emits a signal to make sure there's no gun or other weapon.  
"[When I see them in malls] I call it a beep beep device because all bags have buttons anyway, so naturally, there will be a beep. Then they will let you in anyway," he said. "You don't need them if you're not in an airport, because the logic behind it is you can't board the plane if you can't justify the metal causing the beeping sound."
*****
Elyssa Christine Lopez is a staff writer of Entrepreneur PH. Follow her on Twitter @elyssalopz