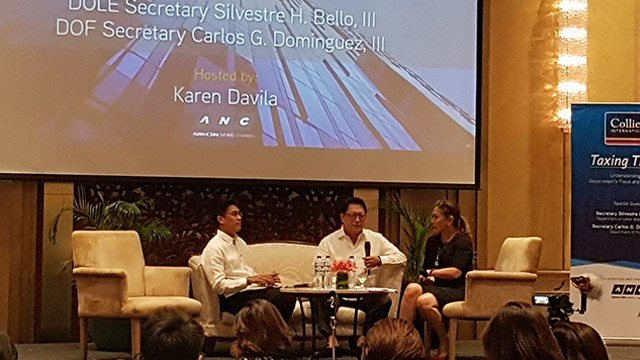 The Department of Labor and Employment (DOLE) has its sights on restaurant chains, retailers, hospitals and hotels in checking widespread violations of the agency's regulations against "labor-only" contracting practices, according to Secretary of Labor Silvestro Bello III.
Last March, DOLE issued Department Order (DO) 174, which spelled out more detailed and stricter regulations over contracting practices, which remain legal and allowed under the Labor Code. It also set out regulations against labor-only contracting which is defined as "an arrangement where the contractor or subcontractor merely recruits, supplies or places workers to perform a job or work for a principal."
ADVERTISEMENT - CONTINUE READING BELOW
Labor-only contracting and other illicit forms of employment arrangements are already disallowed under the Labor Code.
After conducting stricter reviews of how large employers are complying with DO 174, the DOLE last July 3 directed PLDT Inc., the country's biggest telecommunications company, and 48 of its contractors to regularize 8,720 contractual workers. It also ordered the publicly listed telco to pay Php78.6 million in monetary claims to the contractual employees.
In a disclosure to the Philippine Stock Exchange, PLDT denied it violated labor regulations and said it has already filed an appeal before the DOLE last July 17.
At the sidelines of the forum "Taxing Times: Understanding the Government's Fiscal and Labor Policies" hosted by Colliers International on July 26, Bello disclosed that the government is looking next at retail outlets, hospitals, food chains and hotels to check their compliance with DO 174. 
He explained that the businesses to be audited were selected based on the complaints received by the department. "We do not choose based on size. We choose based on compliance. We are continuing our inspection," Bello stressed. "Marami reklamo. Like nurses, di nababayaran ng tama. (There are many complaints. Nurses, for example, don't get paid correctly). So, you have to look into this. This is a serious violation of our law."
ADVERTISEMENT - CONTINUE READING BELOW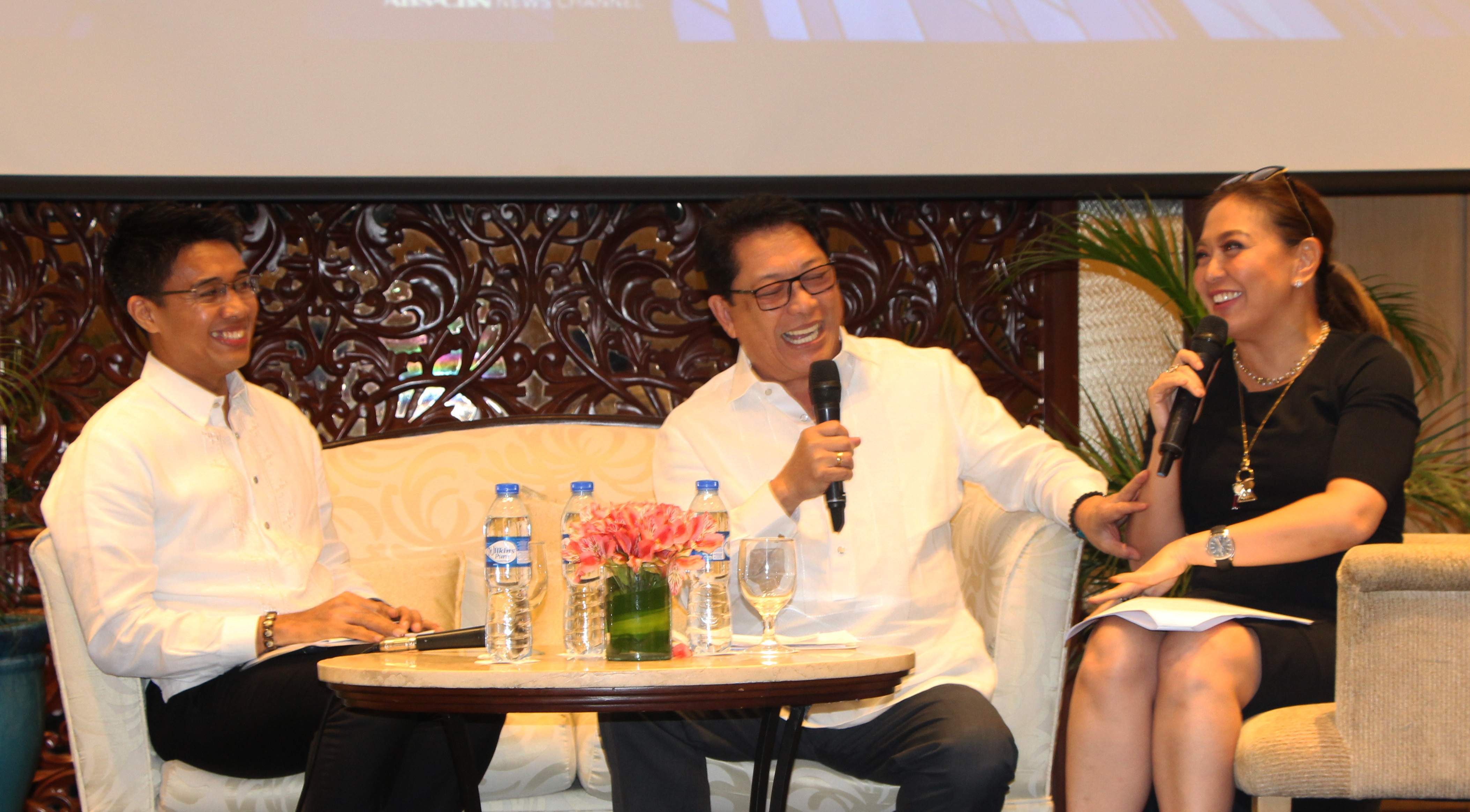 The DOLE's efforts to enforce rules against labor-only contracting have so far resulted in the reported regularization of some 61,000 contractual employees in Bello's first year in office, he said. Of these, 70 percent were due to employers' voluntary compliance while the rest were due to mandatory orders issued by DOLE.
ADVERTISEMENT - CONTINUE READING BELOW
The labor department, however, will still check the companies' reported voluntary compliance in the next couple of weeks.
The labor secretary cited the case of the fast-food chain, Jollibee Foods Corp., which claimed to have regularized some 50,000 employees. However, the department still considers the company non-compliant because the employees, who perform work essential to the company's operations, were hired by the chain's contractors rather than by Jollibee itself, he explained.
"It was a good feat. But they (contractual employees) became regulars of the agencies, not the principal. It's (still) against the Department Order. You can only outsource workers that do not perform directly-related services," Bello stressed.
More than a year since he joined DOLE, the department still has no reliable estimate of the number of workers covered by labor-only contracting and other illicit forms of employment arrangements. Bello declined to cite a number, only saying "marami" or a lot.
ADVERTISEMENT - CONTINUE READING BELOW
There are 40 million employees and about a million enterprises but DOLE has only 532 compliance officers, he said. The department is hiring and training more compliance officers. It is also appealing to concerned citizens to serve as volunteer inspectors to cover more enterprises.
*****
Cherrie Regalado is a contributor to Entrepreneur Philippines