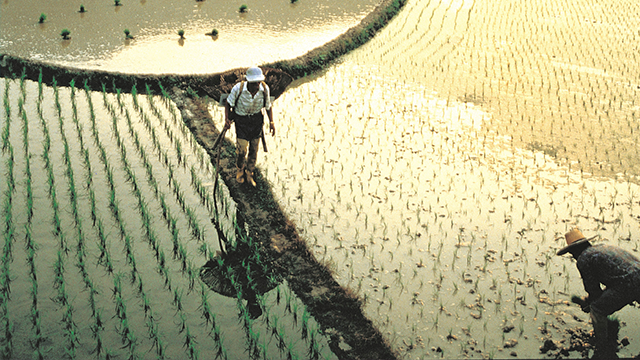 For a primarily agricultural nation, the Philippines still lags behind when it comes to agri-based innovations and advancements. Different government and private agencies have emphasized that the development of agriculture and agribusinesses will be the key to inclusive economic growth, an area which they believe the current administration should also focus on.
ADVERTISEMENT - CONTINUE READING BELOW
It is no wonder then why some research fellows of the Leaders in Innovation Fellowship (LIF) chose to focus on agri-based innovations. The LIF Programme in the Philippines is a partnership between the UK's Royal Academy of Engineering and the Department of Science and Technology. The Asian Insititute of Management delivers the training locally. The program is also offered in other Newton Fund countries.
It aims to develop the entrepreneurial skills of local scientists and engineers, so that they can start their own businesses and turn their innovations into products that can be sold in the market.
From a compact rice mill to plant-based hormones for the sex change of tilapia, here are the agri-based innovations developed by some of this year's LIF fellows.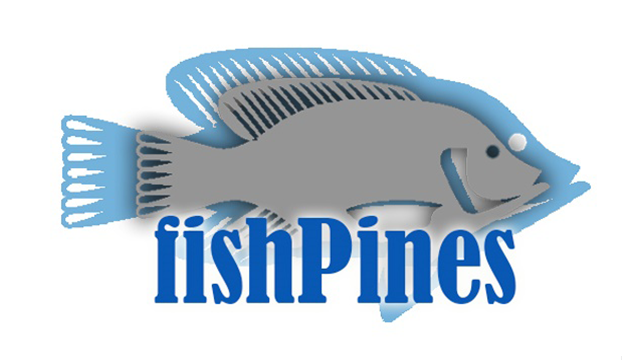 ADVERTISEMENT - CONTINUE READING BELOW
fishPines
Dr. Ravelina Velasco has found a way to quell the overpopulation of tilapia and the pollution of aquatic environments in some fish farms: a plant-based testosterone for the sex reversal of tilapia. Called fishPines, this hormone is developed from the pollen of, what else, pine trees. Aside from producing an all-male fry population, fishPines can also boost the immunity of tilapia, thereby increasing survival and yield. Velasco is now on the look-out for additional funding and licensees which can aid in the product's manufacturing and distribution. (If only sex change was this easy for humans, too.)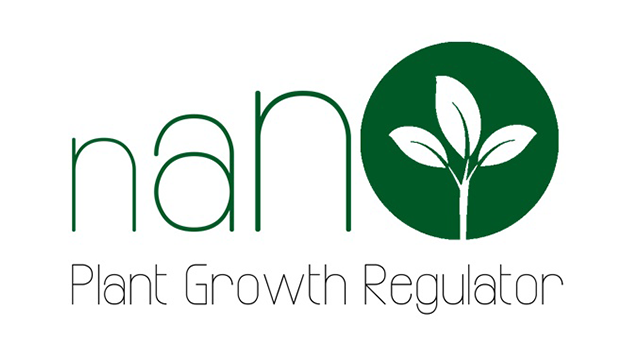 ADVERTISEMENT - CONTINUE READING BELOW
Nano Plant Growth Regulator
It's no secret that most farms use synthetic and sometimes toxic chemicals to improve crop production. To counter this practice, Dr. Lilia Fernando and her team of researchers developed a plant hormone derived from naturally-occurring bacteria. Called the Nano Plant Growth Regulator, the product promotes the controlled release and efficient delivery system of nutrients in plants, and also has increased solubility in water. Preliminary trials have shown that Nano enhanced the germination and rooting of plants, especially sweet pepper, cassava, coffee, coconut, banana and ampalaya, among others. "Not only will this product increase yield for farmers, but it will also promote sustainable farming practices," says Fernando.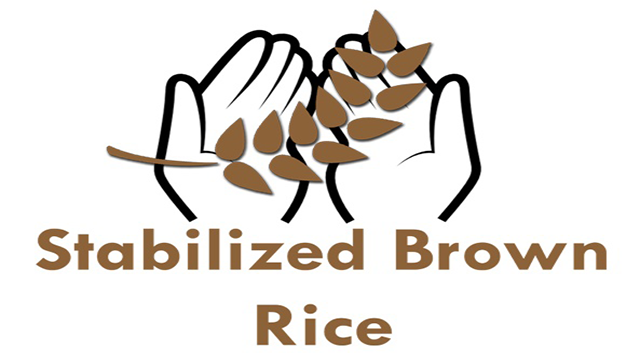 ADVERTISEMENT - CONTINUE READING BELOW
Stabilized Brown Rice
Let's face it—Filipinos love rice. But this love affair often leads to obesity and diabetes, what with the high glycemic content of white rice. Brown rice, with its high dietary fiber and low glycemic content, seems to be the best alternative, but it's not exactly flying off store shelves as much as white rice does.
Rosemarie Garcia and her team decided to make brown rice more palatable for the mass market. They did this by improving the shelf-life, texture and cooking time of the brown rice. And thanks to one adoptor, stabilized brown rice can now be found in high-end supermarkets. "We are looking for more licensees, like rice millers and distributors, who can help us bring the product to a bigger market," says Garcia.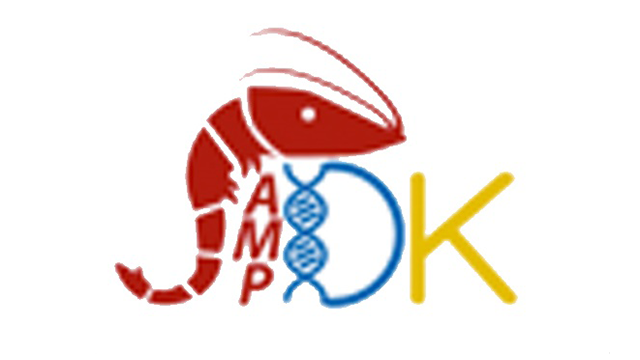 ADVERTISEMENT - CONTINUE READING BELOW
Incyte by JAmpAlert
White Spot Syndrome Virus (WSSV) is a virus that affects shrimps, and can lead to revenue and livelihood losses for shrimp farmers in the countryside. However, testing for the virus is not only costly but also intrusive, usually killing off the shrimp stock being tested. Incyte by JAmpAlert is an early warning and rapid response diagnostic kit for the detection of WSSV. It gives results in one hour and can easily be used by both high-end labs and low-end shrimp farms. Plus, the testing is non-intrusive, so shrimp stock remains unharmed. Incyte by JAmpAlert comes with a fixed testing device and a consumables kit, with 15 preparations for diagnosis and early response. "We are looking for adoptors, especially as we plan to expand and introduce the product to Vietnam and Indonesia," says innovator Mary Beth Maningas.
ADVERTISEMENT - CONTINUE READING BELOW
AquoSense
Water is a vital resource in agriculture, from irrigation to the maintenance of fish farms. However, water quality testing remains a burdensome affair for most farmers—not only is it costly, it also takes days before test results come out. This problem inspired Engr. Maria Leonora Guico and her team to develop AquoSense, a portable and easy-to-use water quality sensor system. Not only does it automate water sampling and testing, AquoSense also provides real-time data that can be accessed via cloud servers. AquoSense also allows the monitoring of multiple ponds, which makes it a great productivity and sustainability tool for intensive aqua farms.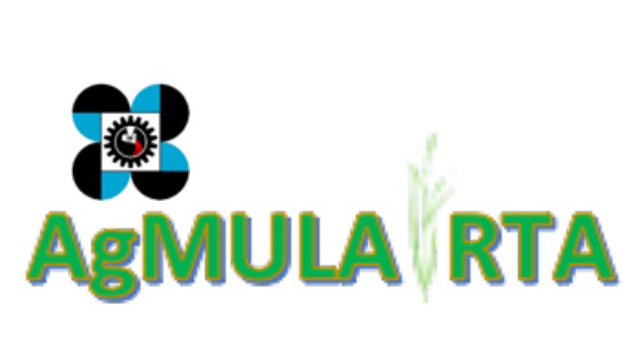 ADVERTISEMENT - CONTINUE READING BELOW
AgMULA Rice Transplanting Attachment (RTA)
Farming is a labor-intensive activity, yet the average age of farmers in the Philippines is still 57 years old. This aging population of Filipino farmers needs all the help they can get. Enter the AgMULA RTA, a rice transplanting mechanism which can easily be attached and detached from hand tractors, thereby mechanizing the planting activity. Girlie Millo and her team realized that majority of small farms in the provinces own at least one hand tractor, so they developed AgMULA RTA as a simple, low-cost and easy-to-integrate tool to help farmers mechanize rice production. Millo and her team are currently looking for licensees that can mass-produce their innovation and sell the products to farmers.
MicroMill
There is a rice mill deficit in the country, says Dr. Michael Gragasin. And those that are available are usually inaccessible to most farmers, as these rice mills tend to locate their plants along national highways. Gragasin, himself the son of a farmer, then developed MicroMill, a compact impeller rice mill that can easily be connected to the available power supply, usually a single-phase electrical line, in remote areas. "This is the solution to farmers' rice milling woes in the countryside," says Gragasin. MicroMills' target market are farmers' cooperatives, rice millers, rice traders and even individual farmers. 
ADVERTISEMENT - CONTINUE READING BELOW
The Leaders in Innovation Fellowship of the AIM and DOST is open to all Filipino scientists, researchers, or innovators who want to develop business propositions or startup businesses for existing technology or innovations. To know more about the program, please visit its official website at http://excell.aim.edu/lif.
***** 
Toni Antiporda is a freelance business journalist and former deputy associate editor of Entrepreneur Philippines. You may reach her at toni.antiporda@gmail.com.