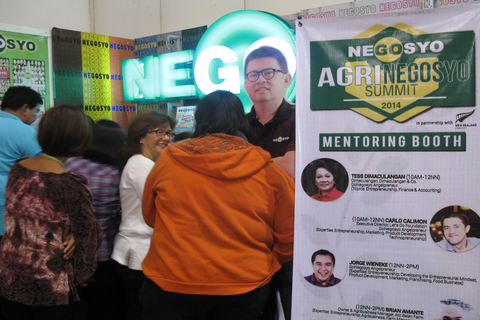 Agriculture can be considered as the backbone of the national economy. Unfortunately, farmers and fishermen in the provinces are seemingly struggling to meet market demand due to various constraints. Advocates keep on emphasizing that there is still hope for the industry. They think that farmers and entrepreneurs should be guided accordingly so they could work together and boost agriculture production.

That is the main goal of the Agri-Negosyo Summit, which was held last July 25, 2014 (Friday) at the World Trade Center Hall A in Pasay City. Organized by Go Negosyo, the event was aimed at inspiring and educating farmers and fisher folks so they can become effective entrepreneurs.

The summit focused on the agribusiness sector and its potential to develop and contribute to the country's growth and development. It was a source not just of ideas but also of inspiration for current and would-be 'agripreneurs' amid the vast opportunities.

The event was packed with informative and inspiring keynote addresses from distinguished guests, including former senator and now Presidential Consultant on Food Security and Agricultural Modernization Sec. Francis Pangilinan, Senate Committee Chair on Food and Agriculture Cynthia Villar, and New Zealand Ambassador Reuben Levermore.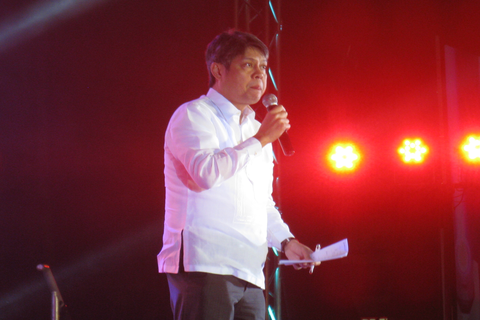 Established agripreneurs like Calata Corporation CEO Joseph Calata, JCDAF Dairy Farms Owner Neil Molina, and Agritech Corporation CEO Henry Lim Bon Liong, among others, also joined the plenary forum and panel discussion about the triumphs and challenges in the agriculture industry. The speakers presented various business models in farming, fishing, and animal-raising to budding agripreneurs and agriculture students from different parts of the country.

"Events like this are important to inspire and educate our youth on agriculture. The industry is very important to our country. The future looks promising but there will be challenges," said Sec. Pangilinan.

The summit also recognized this year's outstanding agripreneurs and agri-enablers who have been selected based on their inspiring journey towards success and their contribution to their respective communities.

ADVERTISEMENT - CONTINUE READING BELOW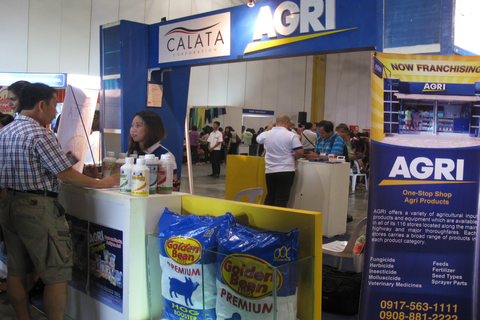 Photos show former senator and now Presidential Consultant on Food Security and Agricultural Modernization Francis Pangilinan (upper right) and the on-site booth of Calata Corp's Agri, one of the main exhibitors and sponsors of the event (right).