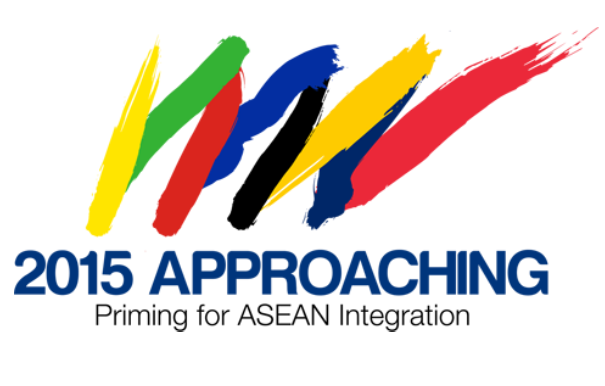 After seven years, the second Asian Business Conference (ABC) was held to tackle the opportunities and risks for countries within the ASEAN (Association of Southeast Asian Nations) block.

This year, the theme of the two-day summit was '2015 Approaching: Priming for ASEAN Integration.' It was held last June 26 at the Rizal Ballroom of the Makati Shangri-La Hotel and last June 27 at the campus of the Asian Institute of Management (AIM) located in Paseo de Roxas, Makati City.

Logically, the 2nd ABC was held as ASEAN-member countries prepare for the implementation of the ASEAN Economic Community in 2015. When the so-called ASEAN Integration happens, trading borders within the region would be dissolved to boost investments in each member country and at the same time improve overall productivity and competitiveness of the region as a whole.

The first day comprised of five tracks, each having different sets of panelists, which are among the best and most popular businessmen and thought leaders from the region. The second day was also divided into five tracks, but this time, attendees were asked to choose just one track to attend to as all sessions were held simultaneously in different venues within AIM campus.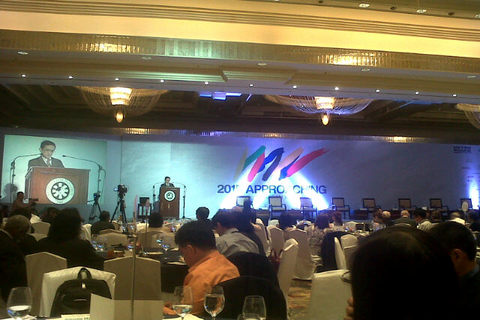 ABC is a regional conference organized and facilitated by AIM together with the Alumni Association of Asian Institute of Management (AAAIM).

The goal of the event is to provide a venue where business leaders within Southeast Asia can convene to explore developments, opportunities, and issues that are of high importance to businesses, entrepreneurs, and consumers within the region. At the same time, ABC also facilitates networking opportunities among its stakeholders within and outside their industries.

ADVERTISEMENT - CONTINUE READING BELOW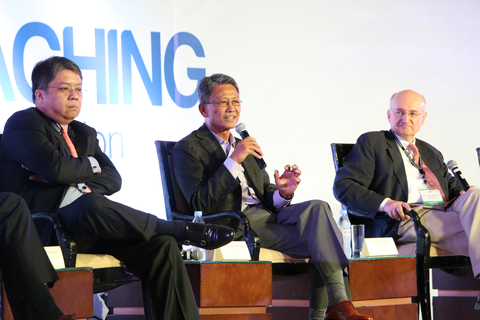 Photo shows Asia ING Bank NV head of clients and corporate finance Manuel R. Salak III, Tufts University academic director of Masters of International Dr. Laurent L. Jacque, and Tallwood Venture Capital founder and managing partner Diosdado Banatao.