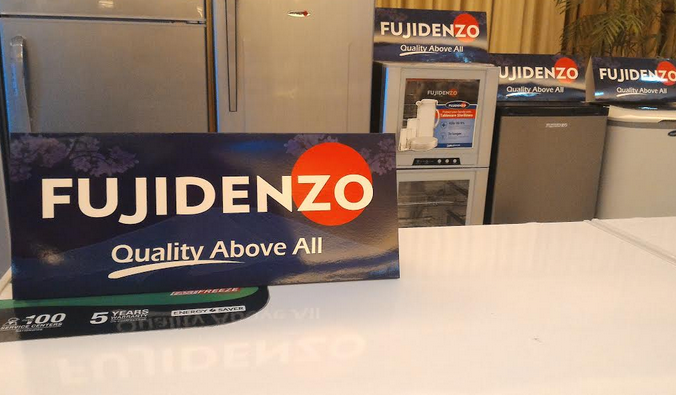 For Fujidenzo, being practical means being wise. When the brand was introduced in 2005, it aimed to shakeup the local appliance market. According to brand manager Adrian Jasper Sioco, Filipino consumers had very limited choices that time. "Branded appliances were very expensive, and cheap appliances were of low quality and came with poor after-sales service. So we felt that consumers deserved to have an alternative, to have high quality appliances that are energy efficient and affordable," he said.

After a decade, Fujidenzo remains a top-of-mind brand for households and businesses that need to purchase durable and reliable appliances for their home and commercial needs. Exatech, the exclusive distributor of the brand in the country, describes Fujidenzo as a world class appliance brand that has passed international safety standards. For its part, Exatech ensures comprehensive after-sales service through its more than 100 service centers nationwide. 

According to Exatech president and CEO, Nixon Sioco, "A decade is the start of a great legacy. It enhances even more the value of a brand and the credibility of a company in the eyes of its customers or clients. I'm proud to say that in all our years of promoting Fujidenzo, its line of home and commercial appliances have consistently garnered consumer confidence and secured its reputation for durability, efficiency, and dependability. With our commitment to quality, Fujidenzo will be focusing on making more innovative and energy efficient products and services that would definitely benefit our consumers."

As it celebrates its 10th year in the Philippine market, Fujidenzo vows to not just keep on providing great products but also to continue creating innovative and energy efficient solutions for local consumers. 

Fujidenzo's main products are freezers, chillers, refrigerators, air conditioners, washers and dryers, microwave ovens, cooking ranges, and sterilizers. It guarantees high level of quality control in the manufacturing process. The brand's appliances are available through partner traditional and online retailers. 


ADVERTISEMENT - CONTINUE READING BELOW