Cal-Corp Tech Philippines, a subsidiary of the Taiwan-based New Kinpo Group, plans to launch an IPO by the end of the year
The Philippine subsidiary of Taiwan-based electronics conglomerate New Kinpo Group has announced a plan to launch an initial public offering (IPO) worth Php6.77 billion before the year ends, according to a press release sent to media outlets on June 29.
Cal-Comp Technology (Philippines) has filed an application with the Securities and Exchange Commission (SEC) on June 29 to sell 26.8 percent of the company's total issued shares to the public, said the release.
Coming shortly after the PSE Index entered bear territory, declining by more than 20 percent from its peak in late January 2018, the electronics firm's announcement is a sign of the long-term positive prospects for the local equities market.
Cal-Comp Technology (Philippines) joins at least two other companies that have also announced their intentions to launch IPOs later this year: food-and-beverage firm Fruitas Holdings Inc. and low-cost airline AirAsia Philippines.
ADVERTISEMENT - CONTINUE READING BELOW
On the same day that Cal-Comp Technology (Philippines) made the announcement, construction company turned property developer D.M. Wenceslao & Associates Inc. (DMWAI) listed at the PSE, ending the over 300-day period in the Philippine Stock Exchange without any IPOs. But due to the market downtrend, DMWAI ended its first trading day with a share price of Php10.26, a 14.5-percent decrease from its offer price of Php12.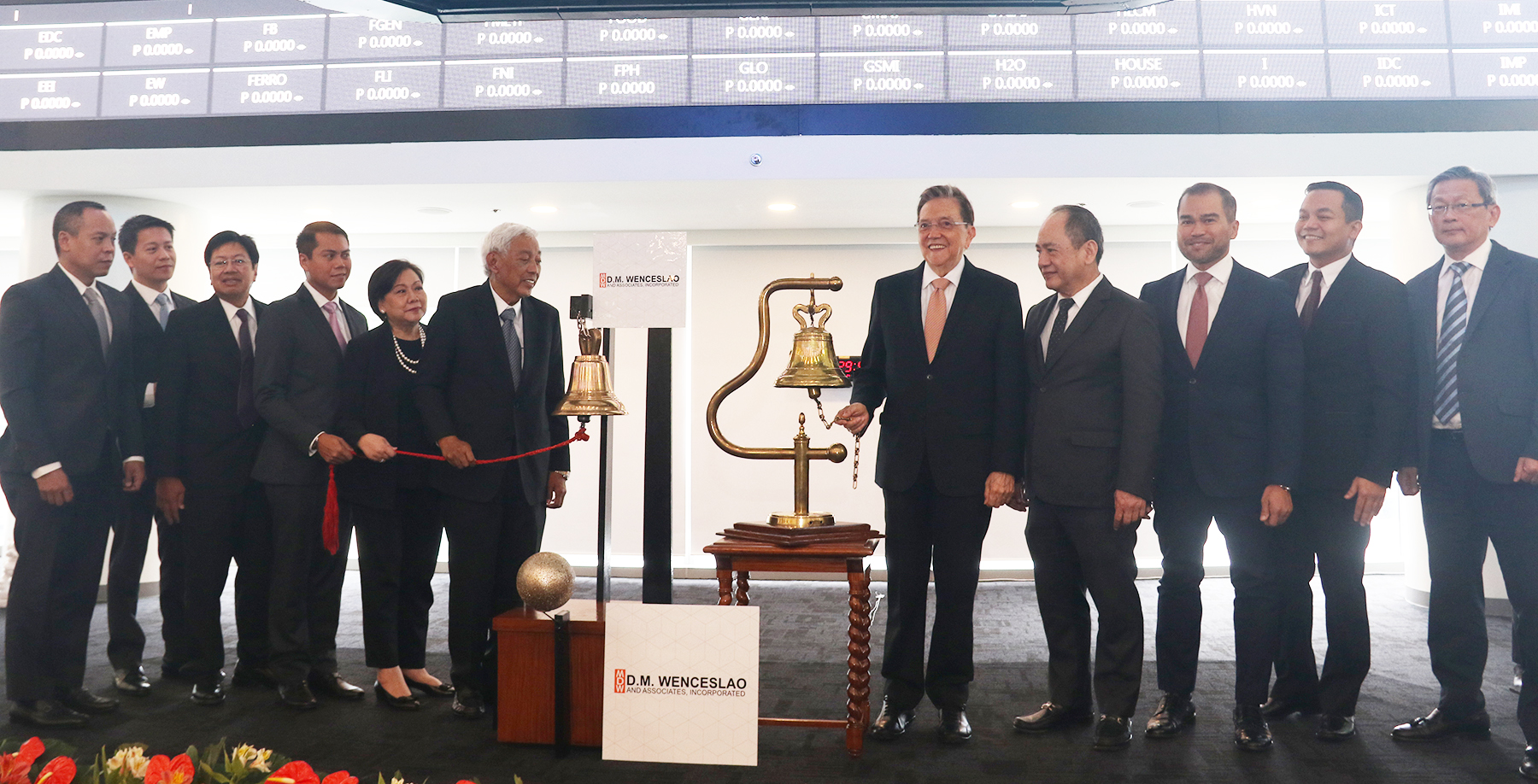 D.M. Wenceslao & Associates, Inc. conducted its IPO listing ceremony at the PSE on Friday. Shown in photo: (L-R) DMW Director and Vice President for Logistics Carlos Delfin C. Wenceslao; DMW Director and Vice President for Treasury and Administration Edwin Michael C. Wenceslao; DMW Independent Director Alberto E. Pascual; DMW Director and Chief Executive Officer Delfin Angelo C. Wenceslao; DMW Vice President for Corporate Social Responsibility Dra. Sylvia C. Wenceslao; DMWDirector, President and Chairman of the Board Delfin J. Wenceslao, Jr.; PSE Chairman Jose T. Pardo; PSE President and CEO Ramon S. Monzon; PSE Chief Operating Officer Atty. Roel A. Refran; DMW Director and Chief Operating Officer Engr. Paolo Vincent C. Wenceslao and PSE Director Alejandro T. Yu.
ADVERTISEMENT - CONTINUE READING BELOW
DMWAI has carried out over 100 construction and infrastructure projects since its founding in 1965. It is best known as the developer of Aseana City, a 107-hectare mixed-use development located in the reclaimed area in both Pasay and Parañaque cities. Most of its recent and future projects are located within this development.
Cal-Comp Technology (Philippines) is an electronics manufacturer whose product lines range from computers and printers to humanoid robots and smart appliances. It has over 6,000 employees working in two manufacturing facilities in Batangas.
The company plans to sell over 378 million common shares with an over-allotment option of over 19.8 million shares, which would place the share price at about Php17 apiece. Proceeds from the offer will be used to open new manufacturing facilities.
BDO Capital and Investment Corp. will serve as the issue manager and sole bookrunner of the IPO.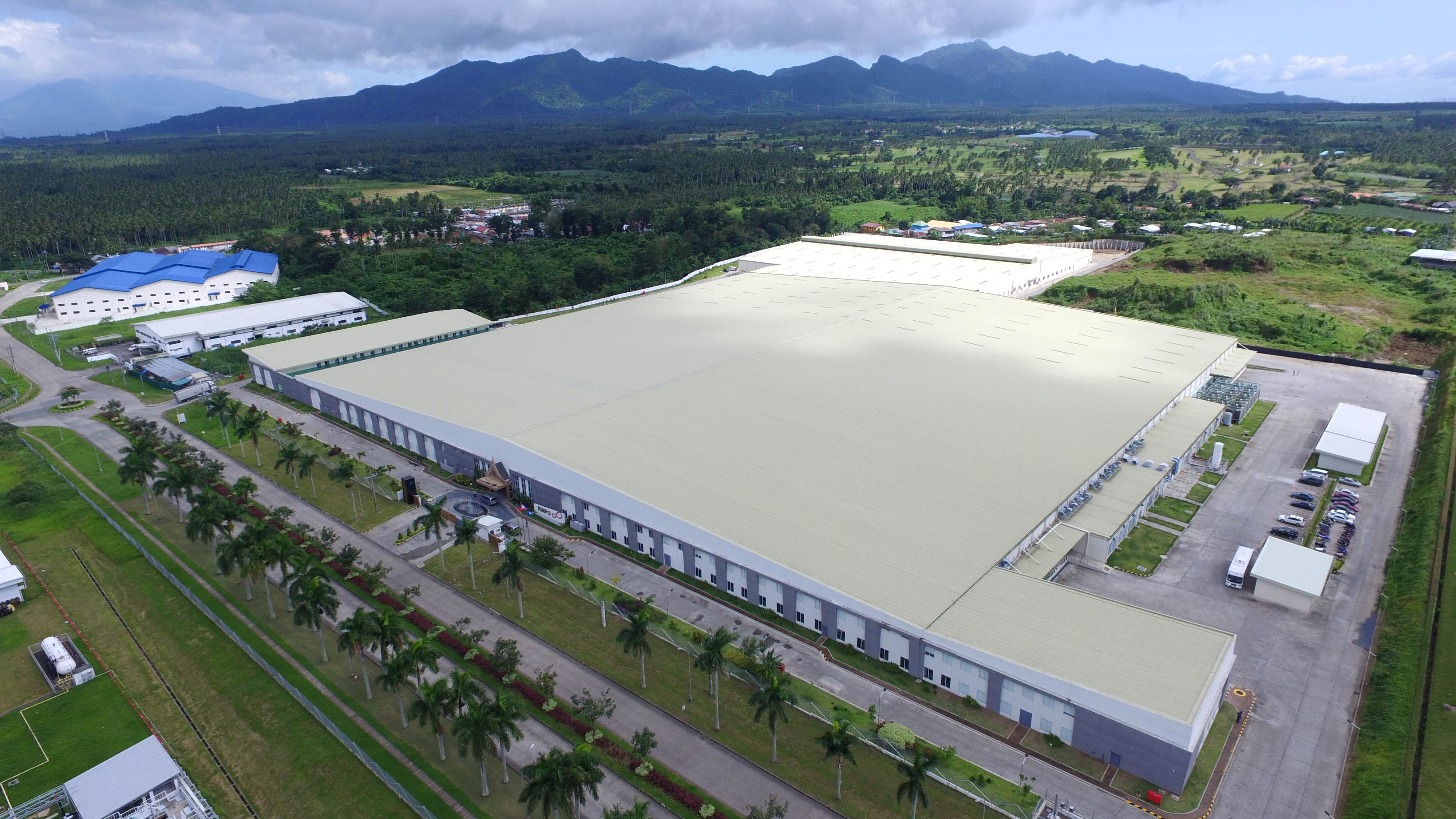 Cal-Comp Tech Phils manufacturers electronics products such as computers, printers, humanoid robots and smart appliances. It has over 6,000 employees working in two manufacturing facilities in Batangas
ADVERTISEMENT - CONTINUE READING BELOW
"The Philippines has become one of our key manufacturing hubs in Southeast Asia, and we want to expand our foothold here through an initial public offering," said Simon Shen, president of Cal-Comp Technology (Philippines), in the press release. "We believe our expansion will enable Filipinos to become more competitive in export manufacturing and tech R&D (research and development)."
Cal-Comp Tech's revenues reached $210.7 million in 2017, while its net income stood at $7.3 million. It is a subsidiary of Taiwanese technology firm New Kinpo Group, which claims to be "the largest Taiwanese investor in the Philippines."
*****
Lorenzo Kyle Subido is a staff writer of Entrepreneur PH