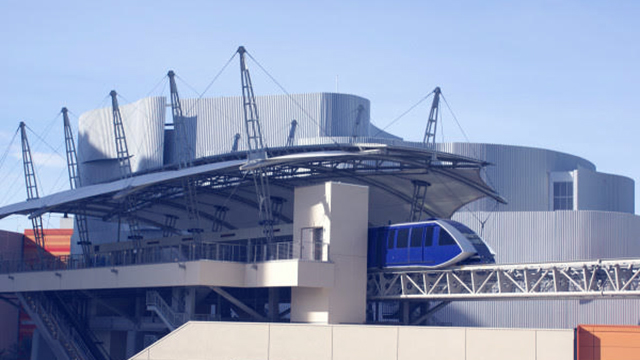 Artist's perspective of Infracorp's Skytrain monorail project, which will link Bonifacio Global City to the Guadalupe MRT station in Makati City
The Department of Transportation (DOTr) has given the green light to Alliance Global Inc.'s (AGI) unsolicited proposal to build a two-kilometer Skytrain monorail project between Bonifacio Global City and the MRT station in Guadalupe, Makati City.
Infracorp Development Inc., the infrastructure company of Andrew Tan's AGI, submitted the proposal in October 2017. The company said it was granted Original Proponent status by the DOTr.
Under the proposed agreement, Infracorp will build the Php3-billion Skytrain and transfer its ownership title to the government, after which the company will have the sole right to operate it.
"We laud the government's quick action to the proposal," said Infracorp President Kevin Tan. "This is another clear indication of the government's serious commitment and focus on infrastructure developments."
ADVERTISEMENT - CONTINUE READING BELOW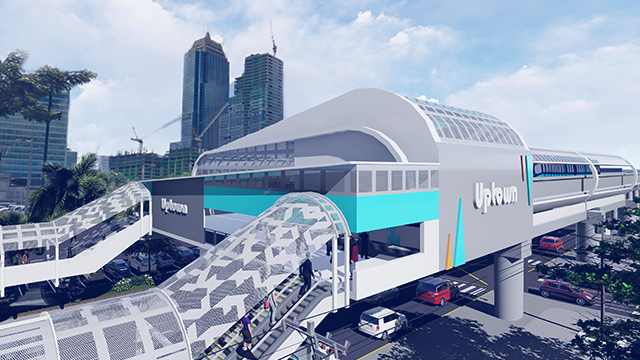 The Skyway monorial project is expected to benefit up to 100,000 daily commuters 
After the DOTr's endorsement, the project will now go through a review by the National Economic Development Authority (NEDA) Board's Investment Coordination Committee.
Tan said the company is ready to start construction of the project within the year.
"We can start the project before the year ends and this will take us two years to complete it," he said. "By early 2021, we can open the Skytrain to the public."
According to Infracorp's project brief, the Skytrain monorail will utilize automated cable-propelled monorail technology. It is expected to reduce travel time from BGC to MRT Guadalupe Makati and vice versa to only five minutes.
Infracorp also said it intends to make provisions to the project that would connect it with other transport hubs operating within the area where the monorail passes through. About 60,000 to 100,000 commuters shuttling between the two business districts of Makati and Taguig daily stand to benefit from the project, it added.
ADVERTISEMENT - CONTINUE READING BELOW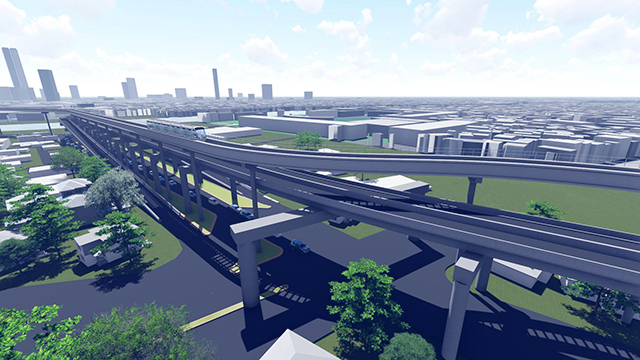 The Skytrain monorail will utilize automated cable-propelled monorail technology
"We envision to connect Makati to Taguig and vice versa," Tan said. "These two largest business districts in the country need an efficient and fast transport system that is at par with what the other business districts in cosmopolitan cities like Tokyo and Sydney have."
AGI's Infracorp is also a member of the so-called "superconsortium" that submitted a proposal to renovate and expand the Ninoy Aquino International Airport. It joins companies like Aboitiz InfraCapital, Inc., Ayala-owned AC Infrastructure Holdings Corporation, Lucio Tan-owned Asia's Emerging Dragon Corp (AEDC), the Gotianun family's Filinvest Development Corporation, the Gokongweis' JG Summit Holdings, Inc. and Metro Pacific Investments Corporation.
Related story: 7 PH Conglomerates Submit Php350-B Proposal to Upgrade and Expand NAIA
*****
Paul John Caña is the managing editor of Entrepreneur PH