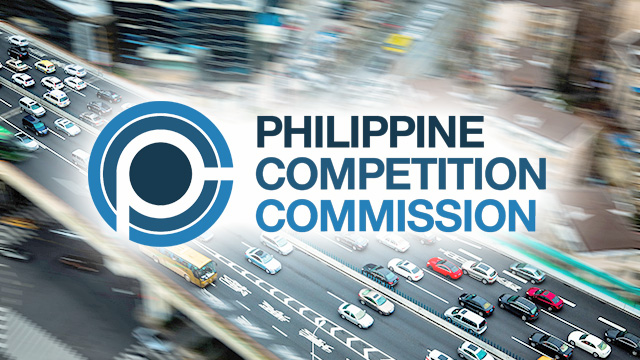 The Philippine Competition Commission has ordered Uber to continue its ride-hailing operations in the Philippines while the anti-trust body completes its review of the merger agreement, according to a statement released by the agency Saturday, April 7.
The order comes two days before April 9, when Uber had originally planned to deactivate its ride-hailing application in the Philippines.
ADVERTISEMENT - CONTINUE READING BELOW
Under PCC rules, the first phase of a motu proprio (on its own initiative) review can last for 75 days while the second review may go on for 120 days. 
The order also instructs Grab to halt the processes involving its acquisition of Uber's operations in the country while the commission conducts its review.
"The PCC believes that Uber is capable of operating its ride-hailing app in the country, despite its claims that it has already exited the Southeast Asia market," PCC Chairman Arsenio M. Balisacan said. "Uber is highlighting its exit, but what it does not emphasize enough is its integration with Grab. Thus, Uber is not truly exiting the Philippine market, but rather effectively merging their operations with Grab here. The deal makes Uber a part-owner of Grab."
The PCC's decision comes a day after the Competition and Consumer Commission of Singapore (CCCS) announced both Grab and Uber have proposed a set of "alternative interim measures" and decided to keep Uber's app online in the country until April 15.
ADVERTISEMENT - CONTINUE READING BELOW
"Uber's compliance with our antitrust counterpart in Singapore to extend the operation of its app indicates the feasibility of continuing its operations in the Philippines as well," Balisacan said.
On Thursday, the PCC held a public hearing with Grab and Uber to hear their comments on the anti-trust body's proposed interim measures. Legal and executive representatives of both parties insisted such interim measures are unnecessary as anti-competitive concerns are "not real." Further, executives of Uber's Southeast Asia office said the company is incapable to continue to operate in the country for they no longer have the necessary resources to do so. (See infographic)
On March 26, Grab announced that it will be acquiring Uber's operations in eight Southeast Asian countries, including the Philippines. In exchange, Uber will acquire a 27.5-percent equity stake in Grab worth "several billion dollars."
Under PCC rules, parties to a merger agreement must notify the body, which may subsequently conduct a review, if the transaction value exceeds Php2 billion or if the value of either company exceeds Php5 billion. The two companies have repeatedly reiterated their respective valuation or the value of the deal do not meet the thresholds set in the law.
ADVERTISEMENT - CONTINUE READING BELOW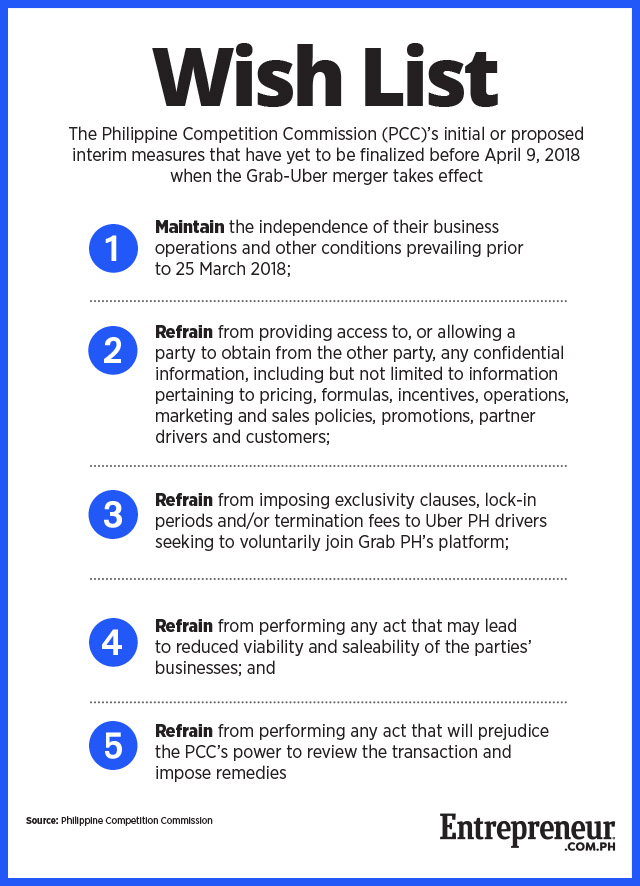 *****
Elyssa Christine Lopez is Entrepreneur.com.ph's staff writer.