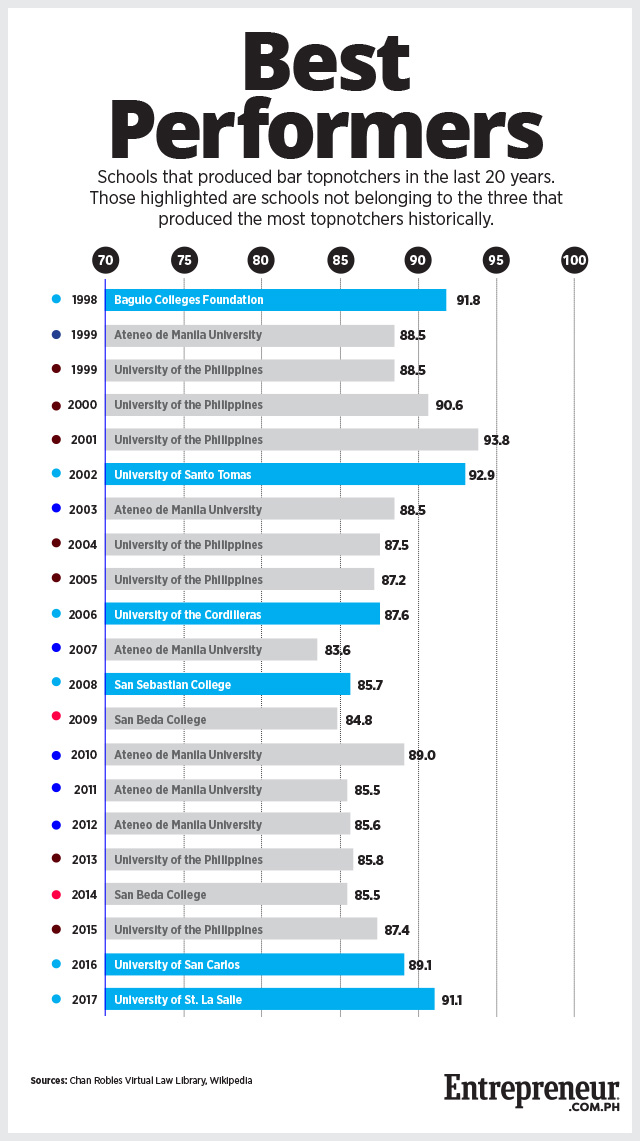 On Thursday, April 26, the Supreme Court announced that Mark John H. Simondo, a graduate of the University of St. La Salle (USLS) in Bacolod City, was the topnotcher of the 2017 bar exams. With a score of 91.05 percent, he leads the pack of 1,724 examinees who passed the exams administered in November 2017, signifying a passing rate of 25.55 percent.
ADVERTISEMENT - CONTINUE READING BELOW
This marks the first time the USLS has produced a topnotcher, according to available records dating back to 1913. Historically, a majority of bar topnotchers come from one of three law schools: Ateneo de Manila University (ADMU), San Beda College and University of the Philippines (UP). Simondo marks the sixth bar topnotcher in the past 20 years who did not graduate from one of these three schools.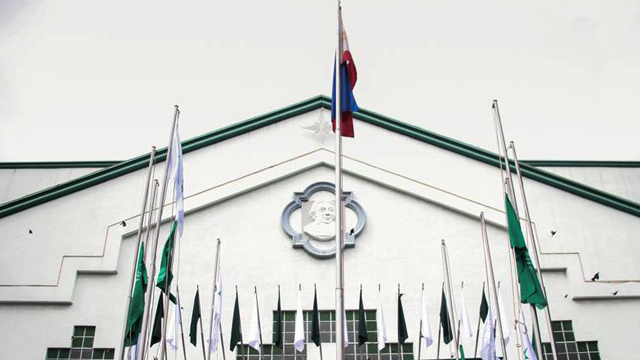 ADVERTISEMENT - CONTINUE READING BELOW
Facade of University of St. La Salle's main building
This departure from the historical norm is also apparent in the rest of the 20 highest scoring examinees in the 2017 bar exams, where only five come from San Beda College, one a graduate of ADMU and none coming from UP. Schools with graduates present in the Top 20 include the University of San Carlos, which produced the 2016 bar topnotcher; the University of Santo Tomas, where the 2002 bar topnotcher came from; and the Ateneo de Davao University, who also had a top 10 passer in 2016.
Related story: Which PH Schools Educated the Most Bar Topnotchers Since 2013?
Check out the infographic above to see which schools the bar topnotchers graduated from in the last two decades.
Related story: Which of PH's Best-Known Law Firms Make the Most Money?
*****
Lorenzo Kyle Subido is a staff writer of Entrepreneur PH