Within the first three weeks of March 2018, big fires destroyed a couple of famous landmarks in Metro Manila. The first burned the University of the Philippines' first and only Shopping Center on March 8 while the second hit the Manila Pavilion Hotel and Casino on March 18.
Both incidents caused severe damages in property and human life. While there were no recorded casualties in the UPD Shopping Center fire, a number of the tenants lost valuable properties in the fire including photocopying machines and kitchenware for the food establishments. Meanwhile, six people were reported to have died during the Manila Pavilion fire as of writing.
ADVERTISEMENT - CONTINUE READING BELOW
In the Philippines, the government has declared March as national fire prevention month. Oddly enough, however, most deaths due to fire were recorded during this month on average.
Data compiled by the Philippine Statistics Authority (PSA) from 2012 to 2016 showed the month of March recorded an average of 43 deaths due to exposure to smoke, fire or flames from 2012 to 2016. This is higher than most other months during the five-year period, except May 2015 when a fire at the Kentex Footwear Factory killed 72 workers.
During the five-year period, Cebu City recorded the most number of deaths caused by fire. Only Quezon City was the city from Metro Manila that was included in the top five. The rest were Negros Occidental, Zamboanga del Sur and Bulacan—all outside the National Capital Region.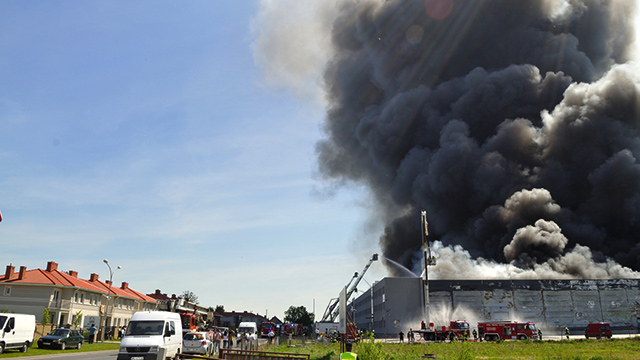 ADVERTISEMENT - CONTINUE READING BELOW
Fire incidents and deaths caused by exposure to smoke, fire or flames have been growing in the past 11 years, though it slightly dipped in 2017. In the data provided by Bureau of Fire Protection, 2016 recorded the highest number between 2007 and 2017, at 19,292 fire incidents. The number of fire incidents decreased by 26 percent last year to 14,197.
Of the 7,886 structures that were burned down by fire last year, 2.8 percent or 218 structures were business establishments. Another 7.8 percent (612 structures) were mercantile and 3.8 percent (301) were industrial. These three combined are the second biggest victims of fire incidents, following residential, which recorded 5,541 structures burned down, or 70.3 percent.
A presidential proclamation by former president Ferdinand Marcos in 1966 first designated March as fire prevention month. Twenty-three years later, former president Corazon C. Aquino also proclaimed March as the "burn prevention month."
*****
Pauline Macaraeg is Entrepreneur PH's data journalist. Follow her on Twitter @paulinemacaraeg