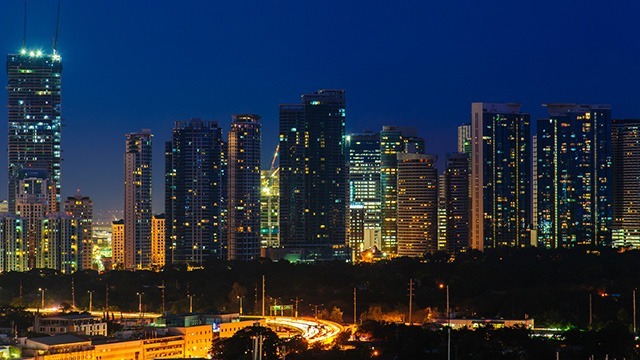 While the office towers you see in the central business districts (CBDs) are usually associated with large companies and big businesses, building owners are becoming more and more open to leasing space to startups and SMEs, according to real estate services firm KMC Savills.
"We're seeing roughly five percent of all (office) buildings having some sort of shared economy office space," said Michael McCullough, managing director of KMC, in a media roundtable held last August 15. These "shared economy office spaces" include business centers and coworking spaces, which have become the popular choice among startups and small and medium enterprises (SMEs) looking for office space.
ADVERTISEMENT - CONTINUE READING BELOW
"If a building is 20 stories tall, one of those floors will be dedicated to some sort of either incubation, business center or coworking space," he explained to Entrepreneur Philippines. 
For McCullough, this marks the start of a shift in the office property industry. He sees the growing demand from startups and SMEs shaking up the market for office spaces in the future, causing a shift both in how offices will be designed and in how landlords will accommodate their tenants.
"If we can grow the SME businesses, they will change how offices will be cut up and used," said McCullough. Due to the different demands of startups and SMEs when compared to regular office tenants, he foresees that office spaces will be redesigned to accommodate multiple companies in one floor.
"Right now, if you look at office towers, literally one company (can occupy) an entire building," he explained. "That is not going to be the future."
ADVERTISEMENT - CONTINUE READING BELOW
As well, McCullough sees this surge in demand from startups and SMEs as a new and different opportunity for office landlords, but only "if the building owner is progressive and smart." While these buildings act as incubators of these small businesses, landlords can see these startups and SMEs as leads for their next big tenants.
"They (office building owners) are starting to consciously think about having flexible spaces in their office buildings," said McCullough, adding that it was only two or three years ago when they were unreceptive to the idea.
McCullough sees that five-percent figure growing in the future. By 2025, property analysts forecast that across Asia, 15 percent of an office building will be taken up by coworking spaces and business centers. While that is smaller than the 30-percent forecast for the US and other Western countries, he sees this making a large impact in office design and in the relationship between landlords and tenants.
ADVERTISEMENT - CONTINUE READING BELOW
"We understand that this is going to be a future disruptor," said McCullough.
*****
Lorenzo Kyle Subido is a staff writer of Entrepreneur PH