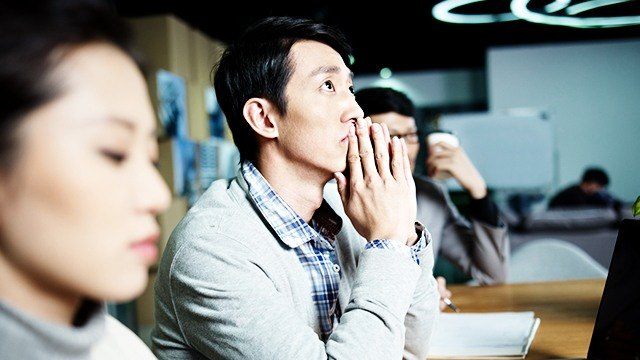 Asia's millennials are facing a high risk of a cash crunch after they retire from active work, according to a new survey conducted by global insurance company Manulife. Many expect to bear mortgage debt into retirement or run out of money.
In a press release announcing the results of its latest Manulife Investor Sentiment Index (MISI), the Canada-based insurance multinational said that millennial investors in the region expressed mixed expectations about their financial prospects.
ADVERTISEMENT - CONTINUE READING BELOW
"Despite widespread optimism about their retirement—with nine out of ten (89 percent) saying they expect to be able to maintain or improve their standard of living in retirement—nearly one third (30 percent) of millennial investors also expect to run out of money later on in life," said Manulife.
A common rule of thumb in retirement planning is to accumulate about 25 times what one expects to spend in the first year of retirement.  However, the MISI survey showed that the average millennial expects to have saved just 8.2 times their annual income by the time they retire.
"Millennials may have been led to feel a sense of optimism for an improved post-retirement living standard, which is potentially misplaced.  Younger generations should plan strategically to begin accumulating wealth at early life stage," said Michael Dommermuth, Manulife's head of wealth and asset management for Asia.
Other important findings of the MISI survey:
1. Nearly four in 10 (38 percent) expect to financially support both their parents and children at the same time. In comparison, only 29 percent of older investors expect to support their family in the same way.
ADVERTISEMENT - CONTINUE READING BELOW
2. Many (39 percent) expect healthcare to become too expensive during retirement, and more still (43 percent) expect that their health will deteriorate to the point where they can no longer work.
3. Nearly half (45 percent) of millennials who intend to purchase local property across Asia seek to generate rental income from it. However, their expectations of a return may not reflect the diverging fortunes of the real estate market within the region.
Dommermuth encourages Asian millennials to expand their investment options beyond real estate. He said: "Millennials who invest in emerging Asia will likely fare better than those who buy a home in maturing Asia, where slowing growth and ageing populations can dampen real estate markets. They owe it to themselves to consider every option available to them in order to plan more effectively for their future."
Manulife said MISI is based on 500 online interviews each in Hong Kong, China, Taiwan, Thailand, Singapore, Malaysia and the Philippines, and 500 face-to-face interviews in Indonesia. It added that respondents are middle class to affluent investors aged 25 years and above who are the primary decision maker of financial matters in the household and currently have investment products.
ADVERTISEMENT - CONTINUE READING BELOW
Related stories:
Entrepreneur Philippines Guide to Investment Funds
How to Legally Avoid Taxes on Your Investments with PERA Funds
*****