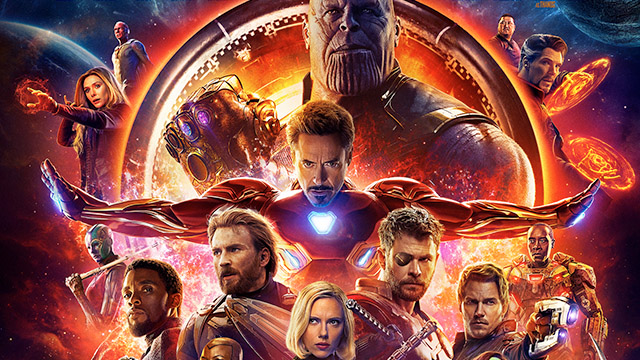 Avengers: Infinity War set a new all-time opening day record in the Philippines when it took in $2.7 million (about Php140.4 million) last Wednesday, April 25, according to box office tracker Box Office Mojo.
This is the biggest single-day gross of any movie in the country since Beauty and the Beast opened with just over Php100 million last year.
ADVERTISEMENT - CONTINUE READING BELOW
The movie has been setting global box office records ahead of its big opening in the US on Friday, April 27. According to Box Office Mojo, it secured the all-time opening day record in South Korea ($6.5 million) and Thailand ($1.8 million). It earned $6.5 million in Australia, good enough for second place behind Star Wars: The Force Awakens.
The film earned $39 million from 21 other markets where it opened on Wednesday, including France, Italy, Switzerland, Hong Kong and Taiwan.
The record-holder for the biggest single-day gross for a Filipino film is comedian Vice Ganda's The Revenger Squad, which took in Php80 million when it opened on Christmas Day in 2017.
Avengers: Infinity War is the 19th film in the Marvel Cinematic Universe (MCU) series, which began with Iron Man in 2008.
Related story: Guess How Much Money Pinoys Have Spent to Watch Marvel Superhero Movies in the Past Decade 
*****
Paul John Caña is the managing editor of Entrepreneur PH
ADVERTISEMENT - CONTINUE READING BELOW