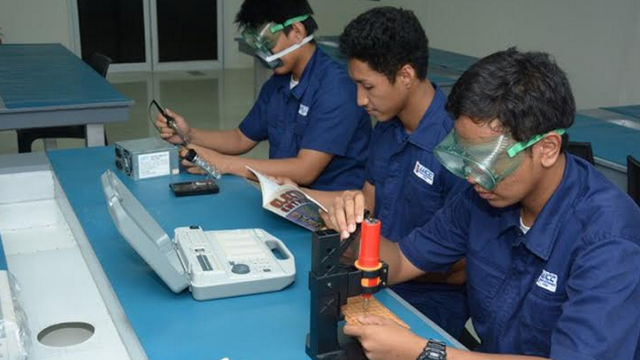 As the aviation industry continues to evolve and grow in complexity, and the demand for highly qualified avionics specialists in the field rises, one pioneering aviation school—the WCC Aeronautical and Technological College in Binalonan, Pangasinan—invites Filipino aspirants to take the next big step in their career under its new Avionics Technology course offering.  

The two-year program, accredited by the Civil Aviation Authority of the Philippines (CAAP) and the National Telecommunications Commission (NTC), is designed to equip students the fundamental knowledge and practical skills in the various aspects of avionics technology. Comprised of theoretical classroom instruction and intensive hands-on training, each class will have 30-40 students to ensure focused learning.

 Among the core avionics concepts that graduates will master include radio communication, electrical systems, instruments-rating, and digital techniques. Course work includes general aviation maintenance, flight management and flight control systems, troubleshooting, electrical and electronic systems, and practical wiring, among others. 

Successful graduates of the course will be qualified to obtain important licensure exams, ratings, and certifications from both CAAP and NTC. 
ADVERTISEMENT - CONTINUE READING BELOW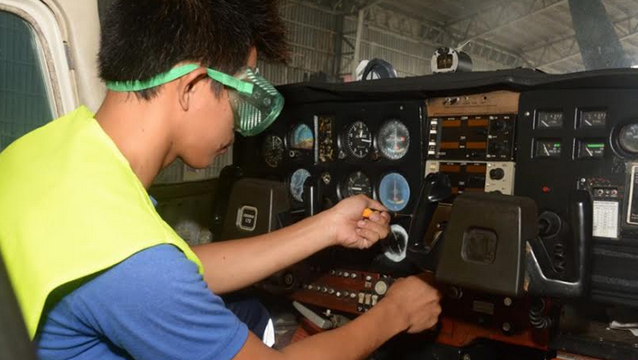 Intensive job-ready program 
"WCC believes in the future of avionics in the Philippines, which is why it is investing on a program that promises to deliver the best in terms of theoretical learning and competitive practical training. We aim to tap the country's huge pool of talents, and develop them into world-class avionics specialists," said Joey Aldrich T. Almanza, program head of WCC Avionics Technology. 

While WCC Avionics program is a combination of theory and actual application, a strong point of the new course is the intensive hands-on training. Compared with other aeronautical schools that do not have all the training facilities, first year avionics students are given the convenience of in-school laboratory work—freely exploring the scopes and insides of an aircraft right inside the campus. 

"Through WCC's own Repair Station, students can fully practice their skills under safe conditions and guided instructor supervision," Almanza said. 
ADVERTISEMENT - CONTINUE READING BELOW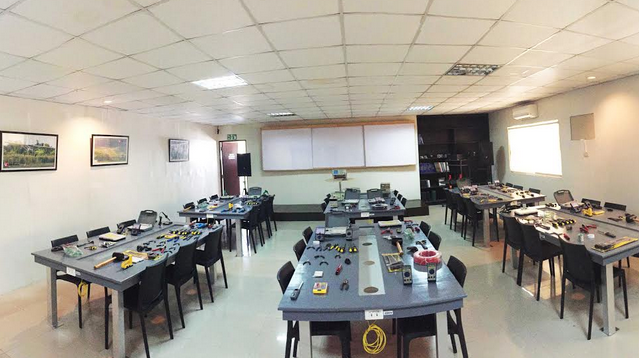 'One-stop shop' campus 
WCC Aviation's major initiatives for incoming students include the provision of total learning access and support services. In order to create a nurturing "one-stop shop" learning environment, WCC Aviation has installed digital classroom technology as well as fully integrated training facilities in its 3-hectare campus in Binalonan, Pangasinan.   

"No other school in the country offers these state-of-the-art advantages in one convenient and secured campus location. Because we aim to seed a culture of innovation, leadership and excellence among WCC avionics students, we came up with modern ways and means to make learning exciting, dynamic and inspiring for them," Almanza stressed. 

"From fully air-conditioned dormitories, e-based classrooms, audio-video online learning, to modern laboratory equipment and training facilities, WCC made sure that our students' needs are prioritized and met in a timely and highly capable manner," he said. 

All training equipment and tools are sourced abroad, mostly US-made to ensure international standards are met, he further noted. 
ADVERTISEMENT - CONTINUE READING BELOW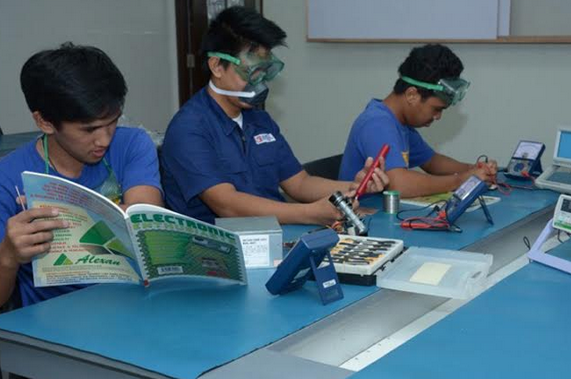 Career-enhancing opportunities 
Apart from establishing successful aviation-related careers, an avionics degree at WCC Aeronautical and Technological College-Binalonan opens up many exciting job opportunities for graduates. Apart from aircraft servicing, graduates of avionics can also enter the field of telecommunications, for example.   

"WCC's Avionics program exposes students to aircraft navigation as well as radio communication. For those looking to get a career out of the airline business, they can acquire NTC licenses and work in AM or FM broadcasting or even television stations," said Almanza. 

By September this year, WCC's Avionics program will be given a boost through an official partnership with the Mission Aviation Fellowship (MAF), an Australian-based humanitarian organization that uses aviation and airplanes to bring help to the poorest and most remote communities in the world. 

Under MAF's Philippine name, "Flying for Life", it has partnered with WCC Aeronautical and Technological College through the following: the establishment of Christian Aviation Prayer Support (CAPS) Group where students and employees send their support to the activities of MAF through prayers; the establishment of a Mission Aviation Society in the campus to groom future pilots, engineers and mechanics (including avionic technicians) to become mission aviators; and send-off of graduates for additional training in Australia and for deployment to various countries supported by MAF. 

According to Richard Tanglao, Regional Sales and Marketing Manager of WCC Aviation Company Inc., the milestone partnership with MAF will significantly give WCC Avionics graduates the edge in terms of advancing their professional skills training and holistic values formation. 

Apart from offering CAAP-certified degree programs, WCC Aeronautical and Technological College's long-standing reputation for excellence is strongly reflected by its progressive expansion growth. With the addition of the Avionics Technology degree program, WCC Aeronautical and Technological College-Binalonan is right on its target to be at the leading edge of the flight school industry. 

Enrollment for the Avionics Technology program is ongoing until August 2, 2015. Classes will begin on August 3. For Manila-based applicants, they may visit the Marketing Office at WCC Hangar in Domestic Road corner NAIA Ave.  To learn more about the Avionics Technology program, please contact the Admissions Office at (075) 562 6007 or visit the FB page of WCC Aviation Company.
ADVERTISEMENT - CONTINUE READING BELOW