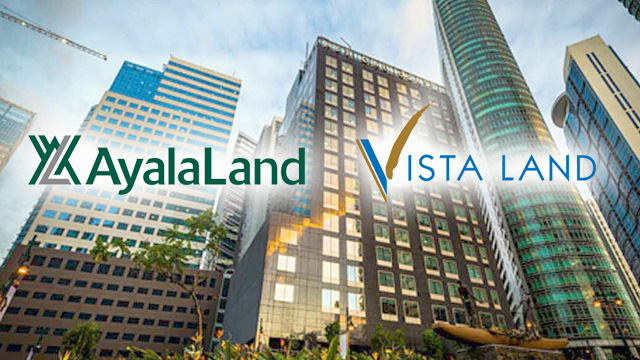 Listed real estate developers Ayala Land and Vista Land and Lifescapes took home the most number of awards in The Outlook by Lamudi, a recognition of the country's best property developers held last November 29.
Online real estate platform Lamudi Philippines conducted a survey early this year that gathered data from over 10,000 homebuyers and property seekers on the website. They were asked to select the best property developers and real estate projects for both the housing and condominium segments. Some categories were also divided between the Visayas region and Metro Manila, which includes its neighboring provinces.
ADVERTISEMENT - CONTINUE READING BELOW
For Bhavna Suresh Chathambeth, managing director of Lamudi Philippines, the survey is an important asset for the real estate industry, as it will be the first to gather insights from a large sample of property seekers.
"They say that a sample of 1,000 is a great reflection of what the market is saying. So we at Lamudi went two steps forward and said, let's 10x it," said Chathambeth. "Let's make sure we talk to 10,000 property seekers, have a conversation with them and ask them what they think about the market."
Ayala Land, the country's second largest property company by market capitalization, won six of the 23 categories, the most for any developer. The company was named the best condo and mixed-use developer of the country, and its subsidiaries in both the affordable and high-end segments were recognized for certain residential projects.
The Villar-owned Vista Land was not far behind as it took home four awards. Three of those were under its flagship brand, Camella, which was named the best housing developer of the country. Vista Land was also recognized for its top-notch customer service.
ADVERTISEMENT - CONTINUE READING BELOW
Here are the winners of the 23 categories in The Outlook by Lamudi:
Best Condo Developer
Overall: Ayala Land
Visayas: Cebu Landmasters
Best Housing Developer
Overall: Camella
Visayas: Camella
Best Mixed-Use Developer
Overall: Ayala Land for Nuvali
Visayas: Megaworld for Mactan Newtown
Best Commercial Developer: SM Prime Holdings
Best Affordable Condo Development
Metro Manila and neighboring provinces: Trees Residences by SM Development Corp.
Visayas: Urban Homes Condominium by 8990 Holdings
Best Mid-End Condo Development: 100 West by Filinvest Land
Best High-End Condo Development
Metro Manila and neighboring provinces: The Proscenium at Rockwell by Rockwell Land
Visayas: 32 Sanson by Rockwell Land
Best Affordable Housing Development
Metro Manila and neighboring provinces: Avida Settings Cavite by Avida Land
Visayas: Camella Riverfront by Camella
Best High-End Housing Development
Metro Manila and neighboring provinces: Ayala Greenfield Estates by Ayala Land Premier
Visayas: Maria Luisa Estate Park by Maria Luisa Properties
Condo Development with the Best Design and Architecture
Metro Manila and neighboring provinces: Venice Luxury Residences by Megaworld
Visayas: One Oasis by Filinvest Land
Housing Development with the Best Design and Architecture
Metro Manila and neighboring provinces: Ayala Greenfield Estates by Ayala Land Premier
Visayas: Maria Luisa Estate Park by Maria Luisa Properties
Developer with the Best Customer Service: Vista Land
Developer that Offers the Property with the Best Value for Money: DMCI Homes
Developer that Provides the Best Amenities: Ayala Land
*****
Lorenzo Kyle Subido is a staff writer of Entrepreneur PH