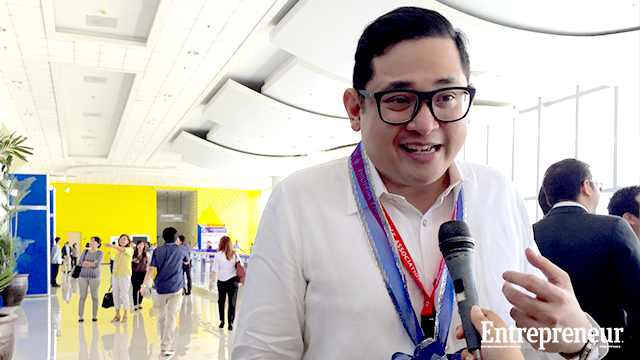 Looks like President Rodrigo Duterte has found an ally with an Aquino, with Senator Bam to be exact, as the latter seeks to propose new tax reforms for micro, small and medium enterprises (MSMEs) once the 17th congress commences.  
Related: Tax expert to candidates: Reform than just cut taxes 

"We want MSMEs to look at the government and regulations, not as hindrances but as support to get to success," Aquino told the participants of the 2016 Philippine Franchise Asia International Conference on Thursday, July 20 at the SMX Convention Center in Pasay City.
ADVERTISEMENT - CONTINUE READING BELOW

The former Senate Commission on Trade and Entrepreneurship chair hopes to pass the Small Business Tax Reform Act, which will give MSMEs a three-year leeway before paying their necessary tax dues.

"Small businesses usually don't earn much yet during their first few years of operations, once they establish themselves that's when we introduce them to taxation," Aquino told reporters on the sidelines of the event.
Related: BIR commits to easier tax payments for businessmen 

The Act also hopes to cut trips to the Bureau of Internal Revenue to just once a year and enable them to pay their dues without the help of an accountant and a lawyer.

"We want to simplify the process and help them grow and do better," Aquino said.

With the current regulations, MSMEs are required to submit their income tax returns even only after a month of operations, when some only earn little to none. These enterprises report to the BIR every month.
ADVERTISEMENT - CONTINUE READING BELOW
Related: What you need to know about income tax filing 

"The bill seeks to free MSMEs up from harassment and for taxation to have a developmental approach," Aquino said. "Let us let them grow and establish themselves, because if we don't do that, they may never get bigger."

Aquino also hopes to pass the Philippine Startup Bill which seeks to provide a viable environment for startups.
The legislator said he has discussed his plans with the Department of Trade and Industry through Secretary Ramon Lopez, as well as with the Department of Finance, and has received good feedback so far.

The Duterte administration has been vocal on its plans for tax reforms, and has included it in the 10-point economic agenda for the next six years.

Aquino said the bill complements the current administration's efforts, and he hopes it can get passed in a year.