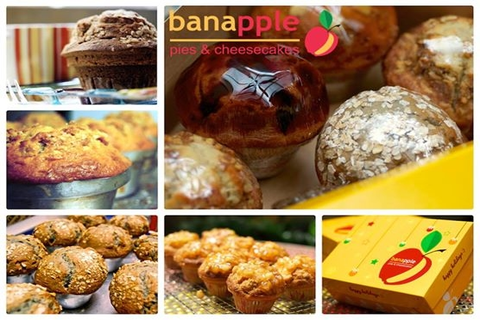 <>Small and medium enterprises (SMEs) will soon be facing a tougher business environment with the establishment of the ASEAN Economic Community (AEC) in 2015. The pending influx of regional competitors should prompt Filipino SMEs to be more competitive. Beyond having the right business strategies, SMEs are now compelled to invest in the most relevant and tailor-fit technologies that give them an advantage. Local player Banapple Pies & Cheesecakes invested in Microsoft's Office 365 for this very reason and is encouraging their fellow SMEs to do the same.
Banapple saw Microsoft's Office 365 as the solution that best fits the size, needs and resources of its business. The friendly bakery and café depends on Microsoft's cloud solution for increased efficiency so it can give more value to customers and at the same time be more competitive. The organization highlighted three benefits that made Office 365 the best choice, namely: collaboration, familiarity, and mobility.
Banapple employees benefit from Office 365 tools such as SharePoint, One Drive, and Lync. These foster real-time collaboration by serving as platforms for employee interaction, sharing of documents, and collaborative work. Banapple also takes advantage of the familiarity that Office 365 provides, which results in quick deployment and reduced learning curve for employees. Banapple also enjoys the mobility brought by Office 365 that enables its employees to instantaneously access files and stay connected from any device, anytime and anywhere.
"We chose Office 365 because it provides anytime and anywhere access to familiar productivity tools that improve the way do business so we can deliver more value to our customers and stand out in what will soon be a very competitive business environment," said GJ Jimenez, owner of Banapple Pies & Cheesecakes. "We also chose Office 365 due to its cost-effective and scalable deployment options. Office 365 provides the same enterprise-grade productivity solutions regardless of the size of the business."
"Microsoft Philippines is committed towards helping small and medium businesses to develop the best strategy utilizing class-leading innovations that give them an edge in this highly competitive business environment," said Issa Aviles, SMB (Small and Medium Business) and Enterprise Marketing Lead at Microsoft Philippines. "We are proud to do the same for Banapple Pies & Cheesecakes. We hope that this partnership with Banapple serves as the beginning for more SMBs investing in top-of-the-line cloud solutions like Office 365."
Office 365 is a full cloud service that provides users anywhere, access to familiar Office applications for devices, organization-wide collaboration, and compliance. The top-of-the-line cloud service delivers Office applications optimized for the best experience across devices allowing professionals to work and access information from multiple locations and gadgets. Professionals are also kept connected with their colleagues through tools such as high definition video conferencing and organization-wide social networking that help keep all team communications and documents in sync.
About Office 365

Office 365 gives SMEs the familiarity and power of Office with the flexibility of the cloud. With Office in the cloud, applications and files are accessible anytime and anywhere – offline, online, or on a device.

Office 365 delivers the optimal benefits of the cloud – productivity, familiarity, social, collaboration and control.

Office 365 allows employees to be more productive than ever before. It facilitates online and offline access and enables working from anywhere, anytime across all various devices to get more work done.

Office 365 delivers the collaborative power of the web and familiar productivity tools that customers prefer across multiple devices. No other service can beat this familiarity on such tools whether it's PowerPoint, Excel, Word, Lync, SharePoint or O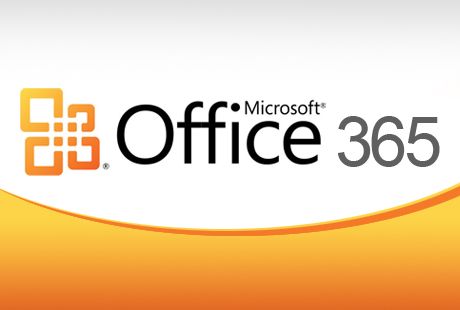 neNote.

Office 365 enables collaboration. People can connect with others and share data to get things done regardless of time or location. With the tools of Office 365 like Lync, Exchange and SharePoint, online meetings, videoconferencing and digital note-taking are possible enabling employees to work as one to accomplish their tasks faster and easier.

Finally, Office 365 gives organizations the control built for their dynamics. People can use the devices they prefer while IT can have the control they need.

About Microsoft

Microsoft is the worldwide leader in software, services and solutions that help people and businesses realize their full potential.

Microsoft Philippines, the local subsidiary of Microsoft Corporation, has been constantly bringing innovation and making its technology available to Filipino businesses and individuals since 1995.  As a committed and trusted partner in nation-building, Microsoft Philippines has made it its mission to fuel growth and healthy communities, as well as transform locally-based businesses and empower them to compete in the global economy.

ADVERTISEMENT - CONTINUE READING BELOW