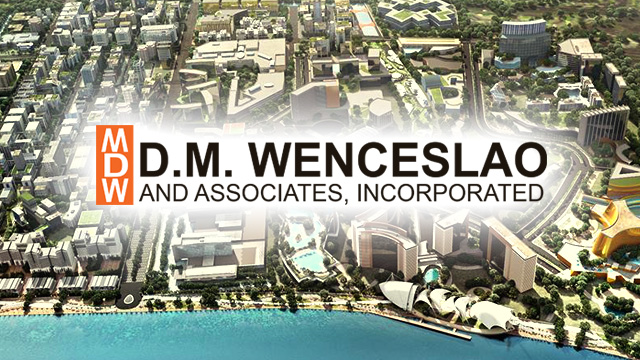 Real estate developer D.M. Wenceslao & Associates Inc. (DMWAI) has set the offer period for its initial public offering (IPO) from June 18 to 22, following approval from the Philippine Stock Exchange (PSE) to proceed with the offer.
In a listing notice published last May 25, the PSE revealed that it has approved the application of DMWAI to list up to 3.4 billion common shares on the main board. Over 679 million of these shares will be sold to the public during the offer period, and DMWAI has also set an over-allotment option of up to 101 million shares.
ADVERTISEMENT - CONTINUE READING BELOW
These shares will be priced at a maximum of Php22.90 apiece, potentially placing DMWAI's market capitalization up to Php77.8 billion after the listing. The final offer price will be set on June 8, and the company's shares are scheduled to be listed on the PSE board under the symbol DMW on June 29.
Investors can buy a minimum of 100 shares during the IPO, and additional placements can be made in multiples of 100 shares. Those interested are urged to view the offer's prospectus for more information.
DMWAI is best known as the developer of Aseana City, a 107-hectare mixed-use development in the Bay Area. Its current portfolio consists of seven completed properties, most of which are within Aseana City, as well as nine residential and commercial projects in the pipeline.
Proceeds from the IPO will primarily be used to fund the development of these pipeline projects, which are slated to be completed in the next five years. DMWAI will also use the fresh capital to purchase new land assets and develop Aseana City's infrastructure.
ADVERTISEMENT - CONTINUE READING BELOW
BPI Capital Corp. and Maybank ATR Kim Eng serve as the IPO's joint lead managers, underwriters, bookrunners and global coordinators.
DMWAI's IPO is the first that the PSE has approved for 2018. Del Monte Philippines Inc., which obtained approval from the Securities and Exchange Commission (SEC) last May 25 and is also slated to launch its IPO in June, is currently seeking the approval of the stock exchange.
Related story: SEC Approves Php17.55-B IPO of Del Monte Philippines
*****
Lorenzo Kyle Subido is a staff writer of Entrepreneur PH