<>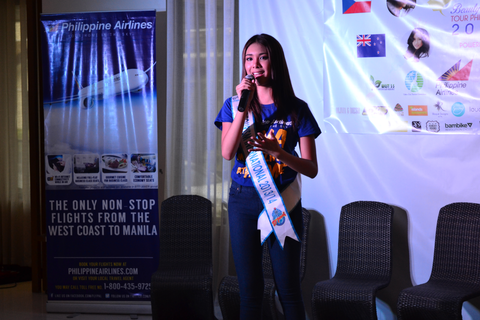 The Beauty Queens Tour Philippines 2014 (#BQTPh)
held its official press launch last July 2 (Wednesday) at Mahogany Place 3 Clubhouse, Acacia Estates, Taguig City. This marked the opening of
FlipTrip
and Philippine Airline's joint tourism promotions campaign in partnership with
Miss Tourism International Angeli Gomez
, supported by the Philippines Tourism Promotions Board.
Candidates from the previous batches of the Miss Tourism International pageant will go on a 13-day tour of the Philippine islands from July 1 to 13, 2014. The beauty queens will visit some of the Philippines' most amazing destinations – Manila, Camarines Sur, Cebu, and Boracay.
The touring international beauty queens include Miss Vietnam Phan Hoang Thu, Miss Iceland Asdis Lisa Karlsdottir, Miss Finland Maria Rautio, Miss Czech Republic Lucie Klukava, and Miss New Zealand Kylie Miller.
Throughout the duration of their stay, the international guests will be hosted by local companies and government bodies, namely, West35 Eco Mountain Resort, CamSur Watersports Complex, The Provincial Government of Camarines Sur, Cebu City Tourism Commission, ANTHILL Fabric Gallery, Bambike, Island Souvenirs, loudbasstard, Olivia & Diego, Risque Designs, Sidlan. Special souvenirs were provided by novelty items store Quirks.
The press launch also provided an opportunity for Filipino partner companies to showcase their homegrown Filipino products in the event. Bambike's bicycle made of bamboos and Quirks' unique designs on various Filipino items were just some of the highlights in the featured event. The Filipino partners also provided gifts for the guests at the event, each sharing their company's mission and the inspiration behind their locally-made and truly Filipino products.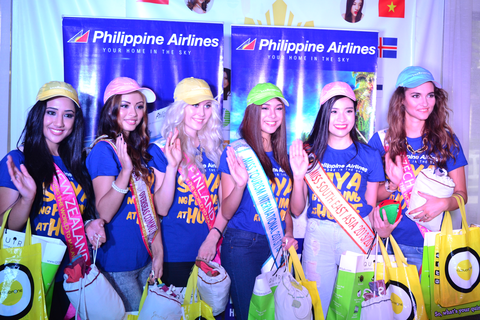 The
#BQTPh
resulted from the promoters' passion in sharing the beauty of the Philippines to the world through tourism. It will also serve as a platform to share and promote the artistry and craftsmanship of local Filipino brands to a global audience.
Those who are interested in getting updates of the tour can catch up through their dedicated micro site
www.bqtph.fliptrip.ph
. The Website contains images and videos taken by Gomez and her guests.
You can follow their journey through the social media #BQTPH on Facebook, Instagram, or Twitter.
A stitched video of all the guests' traveling experiences will also be presented after the completion of the 13-day nationwide tour.
ADVERTISEMENT - CONTINUE READING BELOW