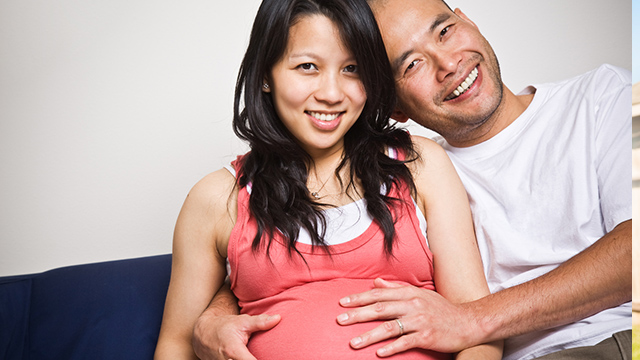 A bicameral conference committee has approved the bill seeking to provide 105 days of paid maternity leave for employed women in the government and private sectors on Monday, October 1.
According to a report by Inquirer.net, the committee in charge of reconciling the Senate and House of Representatives' versions of the expanded maternity leave law has also agreed to grant additional 15 days of paid leave for single mothers. Seven out of the 105 days paid leave granted to the mother may also be "donated" to the father of the child and be allocated as paternity leave.
ADVERTISEMENT - CONTINUE READING BELOW
The bicam's bill is the reconciled version of Senate Bill 1305 and House Bill 4113. It is more generous than what the lower Congress proposed in its "100-Day Maternity Leave Law," which was passed in August, but less substantial than what the Senate originally recommended in the "Expanded Maternity Leave Law of 2017," which seeks to grant female workers with 120 days of paid maternity leave.
Still, the bicam-approved measure proposes significantly longer periods of paid leaves than what is currently provided by the Philippine Maternity Leave Law: 60 days for working mothers and seven days for fathers. The law was last revised in 1992.
"This [law] is for working mothers," Sen. Risa Hontiveros, who led the Senate team in the committee, said in Filipino in her Twitter account on Monday, October 1. "[This is] such a historic victory for women and workers."
The bicam's version also gives new mothers an option to extend their leave for an additional 30 days without pay.
ADVERTISEMENT - CONTINUE READING BELOW
Once the Senate and the House of Representatives ratify the bill, it will be sent to President Rodrigo Duterte for signing and only until then will it be enacted into law.
The update on the Maternity Leave Law will allow the Philippines to comply with International Labor Organization's Convention 183, which mandates a minimum of 98 days of paid maternity leave.
The country's maternity leave benefit may be even more generous than the ones provided by other neighboring countries such as South Korea and Thailand, which only require 90 days of paid leave, and China that only gives 98 days.
*****
Elyssa Christine Lopez is a staff writer of Entrepreneur PH. Follow her on Twitter @elyssalopz