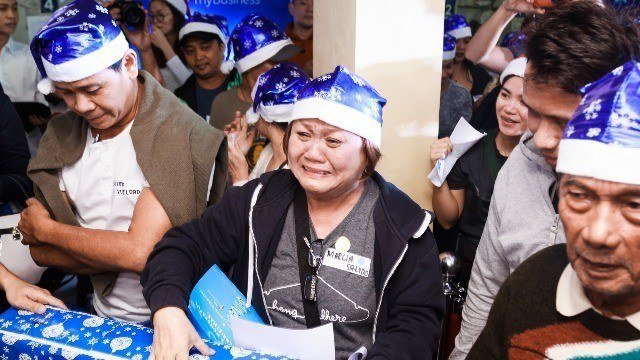 What began as a regular bus ride for several travelers became a Christmas treat they would never forget.

Last December 17, passengers of a Bicol Isarog Transport System Inc. bus from Naga were gifted with items they wished for—flat-screen televisions, laptop computers, mobile phones, cameras, and Christmas baskets, among others—as soon as they alighted from their 12-hour journey to Manila, thanks to a collaboration between Bicol Isarog and Globe myBusiness.
Jose Marco del Pilar, executive vice president of Bicol Isarog, points out that they wanted to give back to the passengers, whose consistent support has helped the company grow and flourish. "Our passengers are the lifeblood of the company, so we [made a survey] and surprised them with gifts and presents that they want for Christmas. We have so many blessings and we want to share these with them."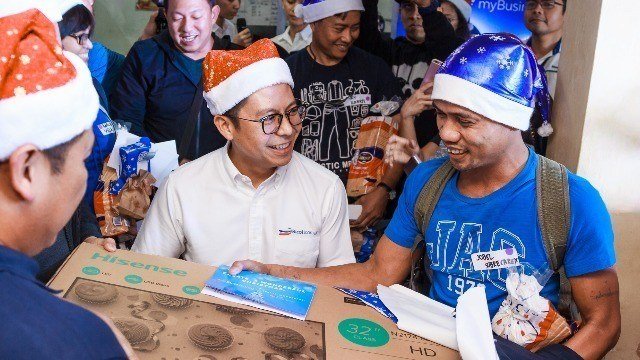 He notes that working with Globe myBusiness was important in making the surprise possible: "Globe myBusiness is very engaged, and I am happy to say that its team has really helped us in more ways than one." Globe myBusiness assisted Bicol Isarog in meeting its business objectives, both in operations and in marketing its services to the customers.
One of the bus company's main objectives is to continue giving passengers first-class service and a more comfortable journey to and from the Bicol region. According to del Pilar, the Globe myBusiness team is proactive when approaching Bicol Isarog to formulate strategies that will provide customers with a better travel experience. "They really gave us very innovative business solutions so our bus company can connect to a computerized system and link ticketing systems nationwide," he points out. "We have ticketing systems in Manila, Bicol, Masbate, Catanduanes, and the Visayas connected through our WiFi, Internet, and phone lines."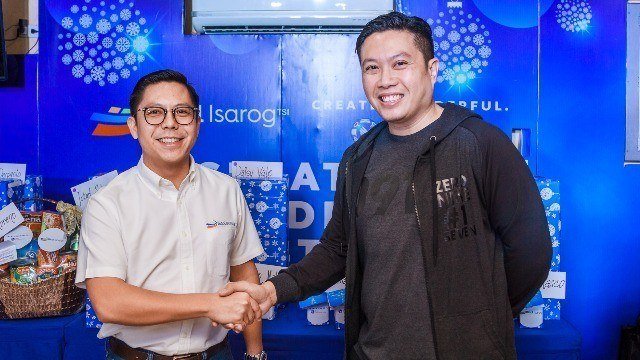 "Most of our air-conditioned buses also have Globe WiFi. By providing that connectivity to passengers, we give them first-class service. We also have AdBlast service from Globe myBusiness when we need to send out information to our customers."
Meanwhile, Derrick Heng, senior advisor for Globe myBusiness, emphasizes that his team's work with Bicol Isarog was in line with the company's mission to help businesses flourish by helping entrepreneurs provide a great customer experience to their clients. "Bicol Isarog wants to give superior service to its customers, so we provide connectivity and solutions that will help the passengers enjoy the trip better," he adds.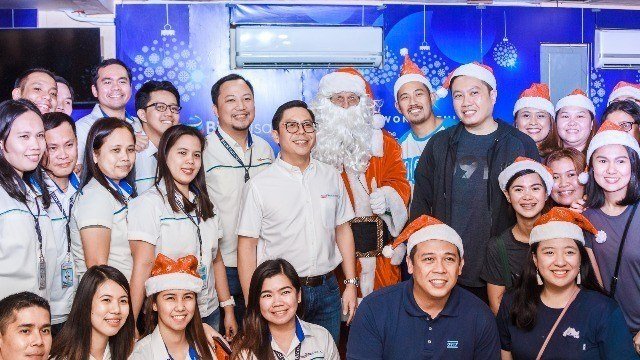 Heng explains that the plan to welcome Bicol Isarog's passengers with presents as they arrived at the terminal was a wonderful opportunity to show how both companies care: "Christmas is a time to rejoice. To create a wonderful experience, simple gestures matter. The simple gesture of giving a present is a way to thank customers for their loyalty."

Christmas is a special time for Filipinos to spend memorable moments with their loved ones. Globe myBusiness helps make this happen through partnerships with businesses like Bicol Isarog, which have, time and again, given friends and families an opportunity to be together especially during the Yuletide season.

Discover more about Globe myBusiness and how it can help your business deliver a wonderful experience for your customers and their families at mybusiness.globe.com.ph.