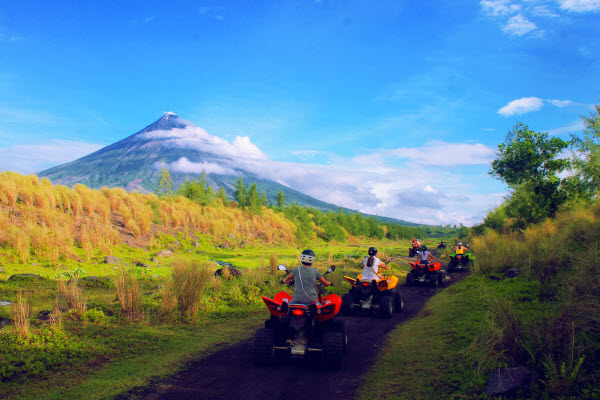 The Bicol Region emerged as the fastest growing regional economy in 2015 after doubling its growth in the previous year at 8.4 percent.
In a report by the Philippine Statistics Authority, Bicolandia—comprised of Albay, Camarines Norte, Camarines Sur, Catanduanes, Masbate and Sorsogon—also had the biggest acceleration among the 17 regions at 4.1 percentage points.
ADVERTISEMENT - CONTINUE READING BELOW
Tourism-rich Western Visayas region followed suit after growing at 8.3 percent in 2015, while Davao Region, previously hailed as the fastest in 2014, grew by 7.9 percent.
Less than half of the country's total regions posted accelerated growths in 2015 with CALABARZON at 5.9 percent; National Capital Region (NCR) to 6.6 percent; Zamboanga Peninsula at 7.2 percent and the Cordillera Administrative Region (CAR) with 3.7 percent.
The rest of the regions which reported deceleration are mostly disaster-stricken areas which include MIMAROPA that had a year-on-year 6.6 percentage point deceleration at 1.7 percent.
The regions of Caraga dropped to 4.2 percent; Central Luzon at 5.3 percent and Cagayan Valley with 3.7 percent.
Meanwhile, Central Visayas only grew by 4.8 percent from 7. 8 in the previous year; SOCCSKSARGEN posted a 3.3 percent growth; Northern Mindanao was at 5.5 percent; while Ilocos Region slowed at 5 percent.
The southernmost region of ARMM also significantly declined from a growth of 3.0 percent in 2014 to 0.8 in 2015.
The cities in NCR continue to have the largest share of the Gross Domestic Product at 36.5 percent, with the highest per capita gross regional domestic product at P 219,114, three times higher than the average national GDP per capita of P71, 790.
ADVERTISEMENT - CONTINUE READING BELOW
*****
Photo from Cyrel Chan via mayonatvtour.com