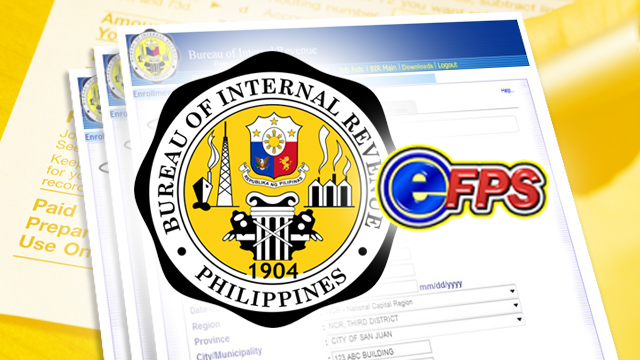 Taxpayers who are eligible and/or required to file their tax returns electronically can now do so through the National Office eFiling Center, an initiative by the Bureau of Internal Revenue (BIR) to help citizens pay for their taxes digitally.
"The said eFiling Center was designed to help the taxpayers who are mandated to file and pay using the Bureau's Electronic Filing and Payment System (eFPS) and the Electronic BIR Forms (eBIRForms) during the Income Tax Filing season," wrote the BIR in a press statement released Wednesday, April 11.
Located at the National Training Center Auditorium in Diliman, Quezon City, the eFiling Center will have 15 work stations where individuals can file returns, pay taxes and avail of BIR's other electronic services. Representatives from the BIR's National Office as well as various district offices will be present to assist clients who will use the Center.
The eFiling Center was launched last April 2 and will continue to run until April 16, the deadline for filing 2017 income tax returns. It is open Mondays thru Saturdays from 8 AM to 5 PM.
ADVERTISEMENT - CONTINUE READING BELOW
Since 2001, the BIR has issued numerous revenue regulations, memorandum orders and circulars detailing the types of taxpayers who can file taxes through eFPS as well as those required to submit eBIRForms. Last year, the agency included in Revenue Memorandum Circular No. 28-2017 a summary of taxpayers covered by its eFPS and eBIRForms services.
Related story: Are You Covered by the BIR's Electronic Filing and Payment System (eFPS)? 
*****
Lorenzo Kyle Subido is a staff writer of Entrepreneur PH