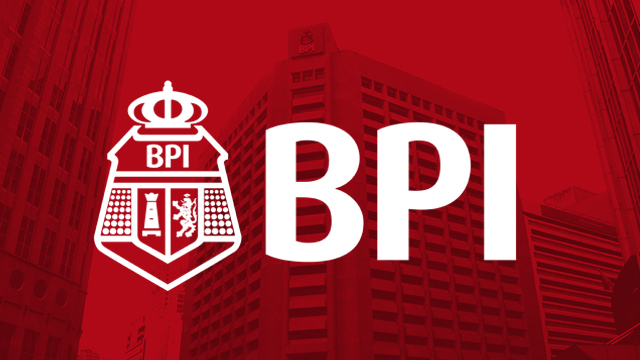 The Bank of the Philippine Islands (BPI) is holding a stock rights offering where it aims to raise Php50 billion by selling over 558 million new shares priced at Php89.50 apiece.
The offer price is 24.9 percent lower than BPI's closing share price last Monday, April 2, which stood at Php111.80 per share. In a disclosure to the Philippine Stock Exchange (PSE) dated April 2, the company revealed that the Php89.50 offer price "represents a 21.6-percent discount to the volume-weighted average price of the Bank's common shares on the PSE for each of the 15 consecutive trading days immediately prior to (and excluding) the Pricing Date", which was last March 27.
As a stock rights offering, the discounted shares are only available to BPI's existing shareholders, specifically those that are on record as of April 6. The ex-date for the offering is today, April 3. Each shareholder is entitled to a new share for every 7.0594 shares they currently hold.
ADVERTISEMENT - CONTINUE READING BELOW
The bank will use the proceeds from the stock rights offering to primarily fund the company's loan products, specifically those offered to consumers and micro, small and medium business owners. It will also use some of the proceeds to expand its branch network and digital infrastructure.
BPI is the country's third largest universal bank in terms of assets, deposits and capital as of end-2017, according to data from the Bangko Sentral ng Pilipinas. It operates 942 branches nationwide, and it is one of the major businesses under the Ayala group of companies. It ended 2017 with a net income of Php22.7 billion, slightly here than the Php22.3-billion figure the year before.
The stock rights offering will last from April 16 to April 25. Interested investors are urged to view the offer's prospectus, which can be found in the company's website.
BPI Capital Corp. will serve as the sole domestic manager, bookrunner and underwriter of the offering. Deutsche Bank, Goldman Sachs and J.P. Morgan will serve as joint international bookrunners and underwriters.
ADVERTISEMENT - CONTINUE READING BELOW
*****
Lorenzo Kyle Subido is a staff writer of Entrepreneur PH