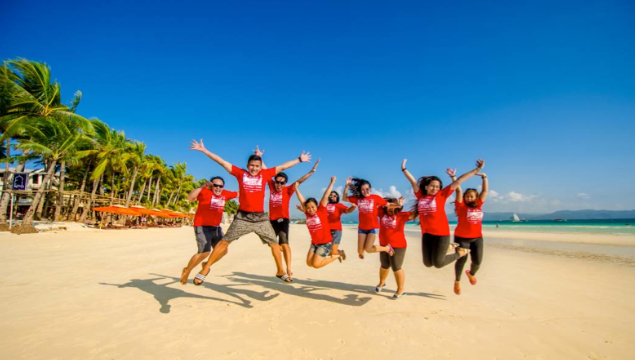 Famous for its picturesque bright skies, clear blue water, and powdery white sandy beach, Boracay (in Aklan) has something for every personality type to enjoy. A trip to this island paradise does not come cheap; and most people are too busy to find the time for a luxurious getaway such as this. Yet, 150 employees from IBEX Global Philippines were treated to an all-expense paid 3-day, 2-night stay at the exclusive Discovery Shores Boracay, complete with fun experiences and activities, at an event dubbed IBEX Global VIP Getaway 2015.
ADVERTISEMENT - CONTINUE READING BELOW
IBEX Global is a BPO company that has been in the Philippines for more than a decade providing services to its clients across the globe while maintaining a strong commitment to keeping their employees happy by disrupting traditional HR techniques. To recognize their top performers for their valuable contributions to the organization, IBEX Global organizes fun and rewarding activities such as the VIP Getaway.
"Every year, we gather our top performers and treat them to a getaway that is both fun and relaxing—the IBEX way" shared Mr. Gilbert Sta. Maria, President and COO of IBEX Global. The VIP, or Very Important Performer, Getaway 2015 is the latest of a series of IBEX Events designed to reward the employees of IBEX Global for their exemplary work and amazing achievements. Aside from the promise of career growth and financial bonuses, top performers enjoy perks such as participation in this affair. Previous VIP Getaways were held in Pico de Loro (2014) and Canyon Cove (2013).  
ADVERTISEMENT - CONTINUE READING BELOW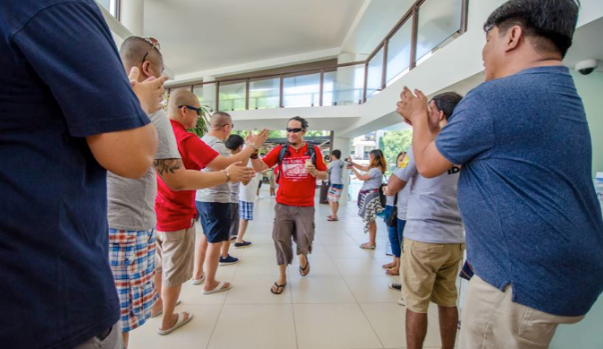 Mariel Enrica, one of the top performing IBEX Global agents this year, had much to express about her VIP participation: "What a refreshing and relaxing experience! I am really honored and humbled…this award is proof that hard work will never betray you. I will do my very best to ensure that I will still be part of VIP 2016." She was one of the top 150 agents and support staff selected equally from the four sites located in the Philippines—Ortigas, Silver City (both in Pasig), Parañaque, and Davao. Criteria for recognition included complete attendance, excellent results, and positive contributions to the company.
ADVERTISEMENT - CONTINUE READING BELOW
Observers have noted with wonder the extravagance that IBEX Global have poured over its deserving employees.  "IBEX is true to its people-centric culture. No other BPO company has done something of this scale," shared Rosanna Teodoro, General Manager of Discovery Shores Boracay.
IBEX Global is considered as one of the fastest growing BPO companies in the country and was recently recognized as among the finalists for Top Employer of the Year of the Asia CEO Awards.