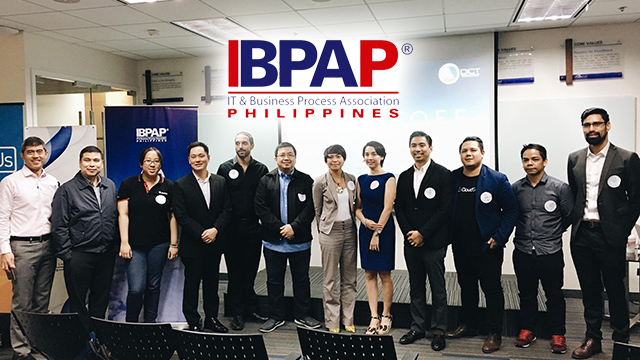 Startups pitched their products and services to top executives and key players at the first Takeoff event of the Information Technology and Business Process Association of the Philippines (IBPAP)

The Information Technology and Business Process Association of the Philippines (IBPAP), which counts as members the country's biggest information technology and business process management (IT-BPM) companies, held its first Takeoff event last February 23. The event featured startups that pitched their products and services to top executives and key players in the IT-BPM sector in the hope of signing them up as clients or partners.
"For startups and entrepreneurs, this is an incredible opportunity to pitch to the top companies belonging to the vast IT-BPM space," said Rey Untal, IBPAP president and CEO, in a statement. "Likewise, for the IBPAP members, this is a chance to see and listen to the most innovative and creative minds of the country."
The event signals a broadening of the business opportunities arising from the presence of call centers and business process outsourcing (BPO) providers on top of the jobs they're creating in the country. In the past, bulk of businesses that principally benefitted from BPOs were the property developers who leased office spaces to them or sold condominium units to their employees as well as shopping mall operators, retailers and restaurants, and telecommunications service providers. Now, BPOs are turning to startups to provide services or functions that were previously done in-house, notably in human resources and healthcare.
ADVERTISEMENT - CONTINUE READING BELOW
IBPAP selected 10 startups to pitch in Takeoff, which were chosen based on "uniqueness, innovation, scalability, marketability and relevance to the industry," said the organization in a statement. Here are the 10 startups that participated in the event: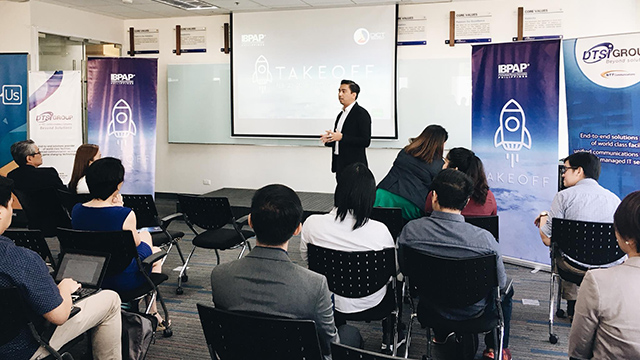 Paulo Bugayong of AIDE
1. Aide connects patients with doctors, nurses and veterinarians through its mobile app, allowing users to book medical appointments without leaving their houses or offices. CEO Paolo Bugayong described the startup as the "Uber or Grab of healthcare." Aide has signed up over 2,800 medical professionals in its platform.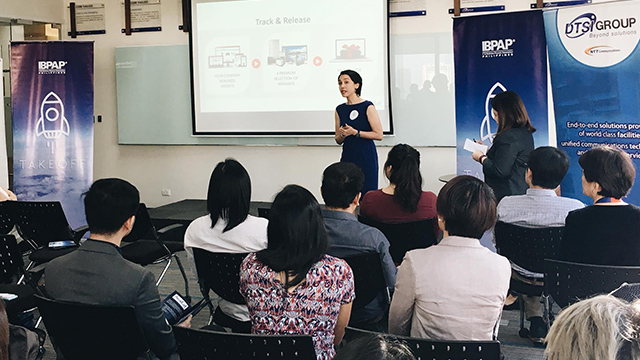 ADVERTISEMENT - CONTINUE READING BELOW
Bea Hernandez of Avail
2. Avail.At digitizes traditional employee rewards to make them more flexible and usable. The startup builds a customized company website that provides a premium selection of rewards, which employees can avail of based on rewards points they earned from their jobs. It currently has 12 clients across various industries, many of which use the platform for sales incentives.
Dann De Guzman of CloudSwyft Global Systems, Inc.
3. CloudSwyft provides online learning and training tools for companies with technology workforces, allowing them to upskill and meet current technological demands. It recently secured a partnership with global tech giant Microsoft to provide bundled content with technology courses. In 2016, it raised $200,000 in funding from local venture capital (VC) firm Future Now Ventures.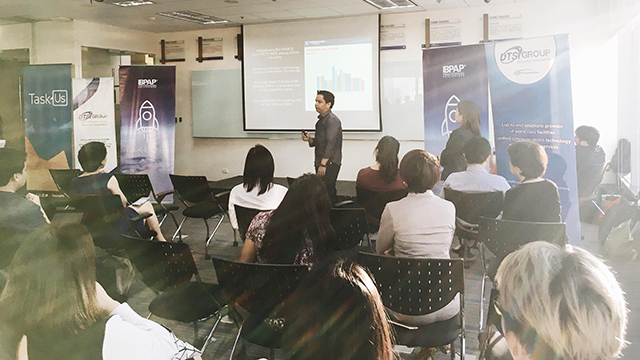 ADVERTISEMENT - CONTINUE READING BELOW
Theon Puyat of InteliQas Energy
4. InteliQas Energy focuses on harnessing solar technology to make electricity more affordable and flexible. Its platform will allow consumers to become solar electricity providers by installing panels on their rooftops. It is aiming to put out a minimum viable product by April and build a network of 100 users by the end of the year.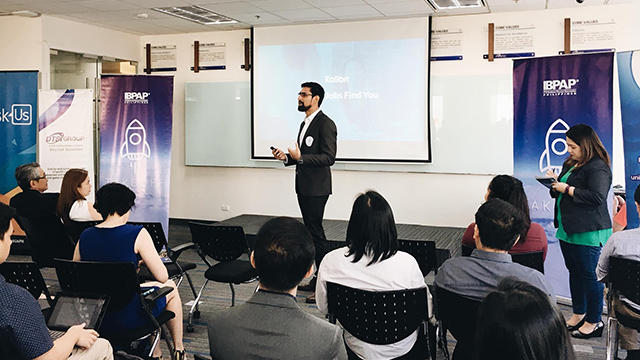 Adrian Guggenheim of Kalibrr
5. Kalibrr operates an online job-matching platform connecting its network of over 500 companies with 1.1 million job seekers across both the Philippines and Indonesia. Its newest offerings involve recruitment services powered by artificial intelligence, allowing businesses to better recruit for higher-level positions. In 2015, the company raised $1.9 million in funding from Silicon Valley-based VC firm Y Combinator.
Related story: How Paul Rivera learned from his mistakes and raised $2 million for Kalibrr
ADVERTISEMENT - CONTINUE READING BELOW
Jerome Uy of MedGrocer
6. MedGrocer allows consumers to order medicine through its online platform and have it delivered to their doorsteps. Its corporate services also allow businesses to better manage their healthcare supplies and programs. In February 2017, it joined the Ayala group's new medical-focused subsidiary, Ayala Healthcare Holdings, securing an undisclosed amount of seed funding in the process.
Related story: Why is Ayala Diversifying from Upscale Condos to Affordable Clinics and Schools?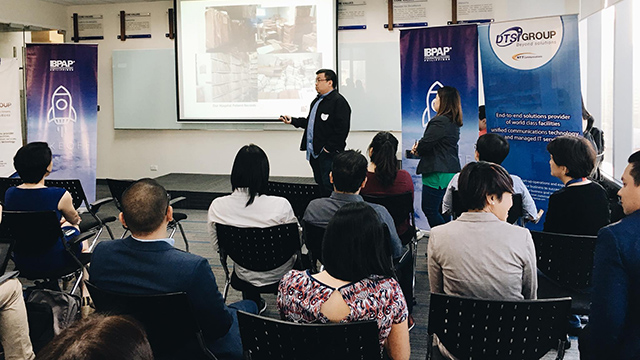 Dr. Mike Muin of MedProjects
7. MedProjects aims to do away with the paper-heavy databases within hospitals and create an electronic medical records platform, which will integrate with each individual hospital's system. Launched by a team of medical doctors last May 2017, the startup has secured Php6 million worth of seed funding and has onboarded one hospital as an early adopter client.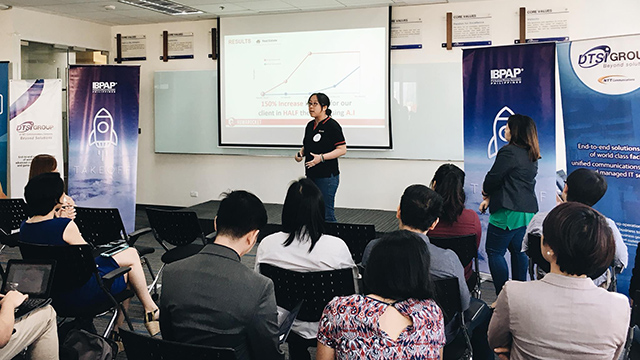 ADVERTISEMENT - CONTINUE READING BELOW
Kathleen Yu of Rumarocket
8. Rumarocket uses artificial intelligence and machine learning to help companies better manage their workforces using big data. Its services use algorithms to aid in employee recruitment, retention, promotion and several other fields. The startup is currently valued at $8 million, having received funding from international VC firms such as 500 Startups and Chinaccelerator.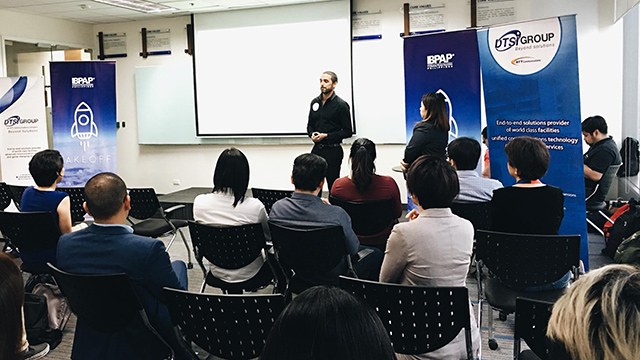 Patrick Gentry of Sprout Solutions
9. Sprout Solutions empowers human resources teams by automating several administrative processes such as payrolls, timekeeping and government reports. Since it was established in 2015, the company has grown its client base to over 200 companies that employ around 20,000 individuals. As well, the startup recently closed a funding round worth $1.6 million involving both local and international investors.
Related story: How my wife and I met, fell in love, and started a tech firm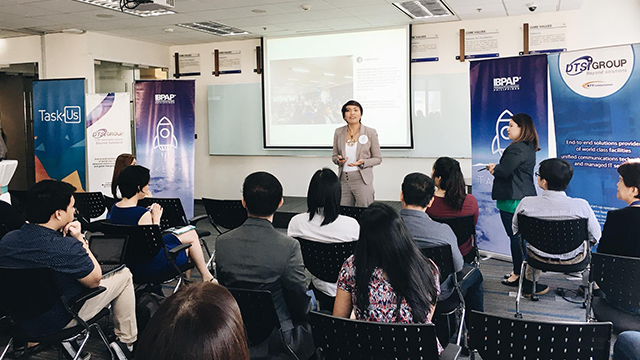 ADVERTISEMENT - CONTINUE READING BELOW
Menchie Dizon of TripClub
10. TripClub makes booking business trips easier by providing unpublished corporate rates and deals from its global network of over 500,000 hotels and 900 airlines. It currently has 30 clients ranging from SMEs to large companies. CEO Menchie Dizon added that some companies have used TripClub's vouchers as employee incentives.
*****
Lorenzo Kyle Subido is a staff writer of Entrepreneur PH