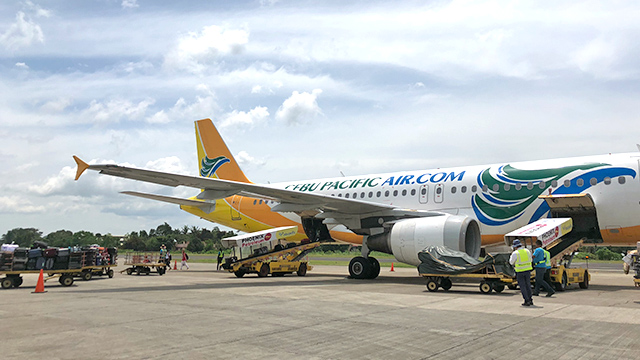 The Civil Aeronautics Board (CAB), the aviation regulatory body of the Department of Transportation (DOTr), has approved a fare matrix that includes fuel surcharges for local airlines, according to a news story by the Philippine Daily Inquirer.
"We have to let airlines survive instead of them canceling flights and sacrificing the quality of service," the Inquirer quoted DOTr Undersecretary Manuel Tamayo as saying.
ADVERTISEMENT - CONTINUE READING BELOW
The report added that the fare matrix for the surcharge will be similar to what is implemented in Japan, which varies depending on destination. According to the Japan Airlines website, a flight originating from Japan and landing in the Philippines will have a fuel surcharge ranging from 1,000 to 5,000 yen (Php485 to Php2,425).
The reimposition comes amid the continuous rise of aviation fuel prices, which reached $2.21 per gallon last September 4, according to the US Energy Information Administration. That represented a 14.7-percent increase from the year before.
The CAB lifted the surcharges in 2015 when global fuel prices were going down. Before then, local airlines were collecting fuel surcharges since 2012, which ranged from Php200 to Php500 for domestic flights and from $20 to $300 for international flights.
Flag carrier Philippine Airlines (PAL) had already filed a petition seeking the reimposition of fuel surcharges as early as December 2017. PAL President and COO Jaime Bautista said that they "have to recover the costs of the rising fuel prices" as the reason for filing the petition.
ADVERTISEMENT - CONTINUE READING BELOW
Related story: PAL Seeks Reimposition of Fuel Surcharge Amid Rising Aviation Fuel Prices
Six months later, low-cost airline Cebu Pacific followed with their own petition to reimpose the surcharge, with CEO Lance Gokongwei citing similar reasons. He revealed in a report by Bloomberg that its costs increased by Php700 million a month from a year ago due to the rising fuel prices and the weakening peso.
Related story: Say Goodbye to Super Cheap Plane Fares as Fuel Costs Rise and Peso Weakens
Both PAL and Cebu Pacific reported lower earnings for the first half of 2018. Cebu Pacific's net income reached Php3.3 billion in H1 2018, a 23.6-percent decrease from the year before. Meanwhile, PAL's net losses grew by 8.6 percent to Php973.1 million in the same period.
*****
Lorenzo Kyle Subido is a staff writer of Entrepreneur PH