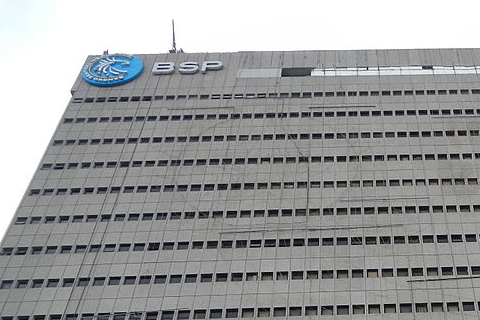 Good news for micro, small and medium enterprises (MSMEs): The Banko Sentral ng Pilipinas (BSP) will give support to small businesses, by launching more of its credit surety funds (CSF) nationwide, over this year and 2015.

A CSF is a credit enhancement scheme launched in August 2008 by the central bank. It aims to 'increase the credit worthiness of MSMEs.'

In lieu of acceptable collateral, the fund, placed in a trustee bank, is invested as security for loans extended to the MSMEs who are members of the contributors to the CSF.

Contributions of different well-managed institutions, local government units, cooperatives, and non-government organizations (NGOs) (like the Land Bank of the Philippines, Industrial Guarantee and Loan Fund, Development Bank of the Philippines and other parties) are pooled to make up the CSF.

To join the fund, a cooperative must meet several requirements such as having a minimum capital-to-assets ratio of 15%, an "active" status with the Cooperative Development Authority, and an adjusted net worth of not less than P1 million.

Broader reach of banking services
ADVERTISEMENT - CONTINUE READING BELOW
"By addressing some of the factors that deter banks from lending to MSMEs, it promotes a more inclusive financial system since more people will have better access to banking services," BSP Deputy Governor Diwa C. Guinigundo said in a statement.

This is in accordance to Republic Act 9405, also known as the Magna Carta for MSMEs, which mandates 8% of a bank's money be available for loans offered and provided to small businesses.

In order to make lending to MSMEs less risky for institutions, amendments to the mandatory lending provisions in the said act are being requested. According to BSP Deputy Governor Nestor Espenilla Jr., those amendments should be pushed to make way for conduits that could 'indirectly help banks comply with regulations' and could make MSMEs more marketable and less risky as possible borrowers.

In an Asian Development Bank (ADB) report, it was indicated that most local banks would rather pay the fine of P500,000 a year, than to comply with the requirement to lend money to MSMEs.

"Banks exert a great deal of effort to comply. But at the end of the day, it's a business decision. If they lend, and it's not done prudently, they can lose the entire principal. Banks would rather face the penalties than lend to a sector they don't understand," Espenilla explained. Guarantee programs could also help both MSMEs and banks.

ADVERTISEMENT - CONTINUE READING BELOW
Setting targets

The target for 2014 is to put up CSFs in Bataan, Batangas, Quezon City, Marikina, Muntinlupa, Quezon province, and Camarines Sur. CSFs for other provinces such as Nueva Ecija, Nueva Vizcaya, Isabela, Agusan del Norte, Surigao del Norte, and La Union will be launched in 2015.

To apply for a CSF, an MSME member must submit a loan proposal and an application to the cooperative for an initial evaluation. The cooperative would afterwards endorse the application to the Oversight Committee (OC) for another evaluation, and the application will be forwarded to the lender. The loan provider approves, relays verdict to the OC, and issues the fund. Upon receipt of the surety cover, the bank would release the loan.

There are 29 CSFs in the country, as of March 31. So far, the effects are positive. "The BSP supports greater financial inclusion via the CSF program and poverty alleviation by encouraging more economic activities, resulting to more job opportunities," said Mr. Guinigundo.


ADVERTISEMENT - CONTINUE READING BELOW