<>The Hershey Company has a long-standing commitment to 'doing well by doing good' worldwide. This simple, yet powerful promise is fulfilled in the Philippines where Hershey's growing presence has been matched by a strong focus on building better lives and brighter futures.
"For more than 100 years, we have been a leader in making a positive difference in the communities where our employees live, work, and do business. In the Philippines, where we have operated for nearly two decades, we work closely with local communities to identify initiatives that focus on giving back to those who are truly in need," says Mr. Matthew Andersen, General Manager, Hershey Asia South.
At the heart of Hershey's community efforts in the Philippines is the company's focus on the well-being of children, especially those at risk.  
Most recently, employees of Hershey Philippines sponsored a renovation project for a section of five classrooms within the Puray Elementary School in Rodriguez, Rizal. The $22,000 (around P945,000) initiative was organized through employee efforts which are aligned to the company's focus on building a brighter future for the children within the Barangay Puray community.
The company has also conducted an annual tree planting initiative in Rodriguez, Rizal, where its employees planted 5,000 nutlings. During this annual event, Hershey Philippines also presented the local residents with employee donated gifts consisting of food, clothing, slippers, and school supplies.  
Supporting causes in various ways
For years, Hershey Philippines has also supported the Elsie Gaches Village through financial as well as employee volunteer and immersion initiatives. One notable project was the construction and operation of an on-site Simulation Room; a training facility for clients to effectively deal with the demands of standard routines within and outside the home environment.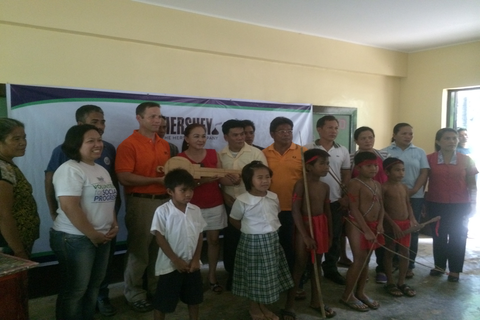 Funded by Hershey Philippines in partnership with the Philippine Business for Social Progress, the ongoing six-month training programs held in the Simulation Room equip clients with skills that make them more independent and make it possible for them to be reunited with their families or seek gainful employment. Elsie Gaches Village, established in 1964 with the assistance of UNICEF, is the only government center in the Philippines that caters to patients with special needs.
Other successful efforts include outreach programs to the local community's schoolchildren in partnership with the Philippine Association of Functional Jaw Orthopedics, an affiliate of Philippine Dental Association, to provide much needed dental hygiene education and care.
Motivating employees to do good
The employees of Hershey Philippines also contribute funds, time, and products to a variety of other causes and nonprofit organizations throughout the year, particularly in the areas of health and human services, civic and community programs, arts and culture, and the environment.
Every September, in conjunction with the birthday of the company's founder, Milton Hershey, all employees are encouraged to contribute to a fund that is matched by the company. The Hershey teams then work with partners United Way Worldwide and local charity organizations to identify needy beneficiaries and help them to build better lives. For three consecutive years, Hershey Philippines also achieved 100% participation from all employees for the 'United Way' campaign with proceeds benefitting patients at the National Children's Hospital in the Philippines
Through partnerships like these, Hershey Philippines was able to participate in relief and restoration efforts following the devastation of Typhoon Haiku and Haiyan in 2013, raising more than $75,000 (around P3.2 million) to aid disaster victims.
"During the next 18 months, we plan to focus our efforts on helping the environment with fundraising marathons. We will also intensify our commitment to our communities and children by expanding the number of organizations that we work with. To complement this, we will continue to strive to achieve 100% participation in our Annual United Way Campaign while increasing our fundraising goals in 2015," adds Mr. Andersen.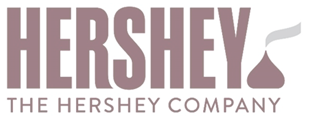 Globally, Hershey has been recognized externally for its citizenship work. In 2014, Hershey was selected to the Dow Jones Sustainability World Index as one of only 13 companies from the Food, Beverage and Tobacco Industry in the World Index.
CSR efforts
The Hershey Company also recently issued its third Corporate Social Responsibility (CSR) report, highlighting how the company has delivered substantial progress against its wide-ranging CSR goals.  From environmental sustainability to ethical sourcing, the company achieved many of its CSR goals several years early. As a result, the company has set many new targets in its third report. The company also released its updated CSR framework to guide its CSR efforts in the future.
In the report, the company unveils its evolved CSR framework – "Hershey Shared Goodness: Good Business, Better Life, Bright Future." This is built on the company's belief that operating ethically and effectively is simply Good Business. The knowledge, capabilities and financial resources of strong and sustainable business operations enables the company to contribute to a better life for its employees, consumers, communities, and, ultimately, a bright future for children in need. The company's newly focused CSR approach complements the company's disciplined vision for business growth.
ADVERTISEMENT - CONTINUE READING BELOW