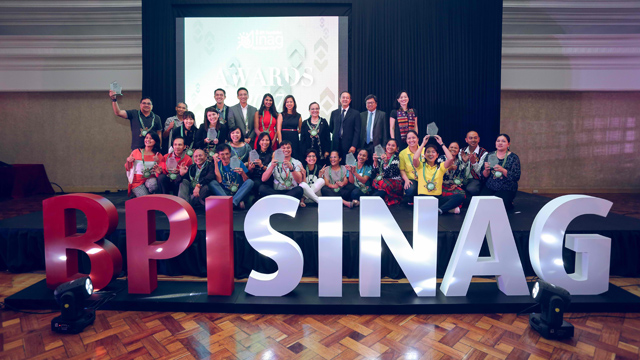 In this day and age, a lot of Filipino households hardly find enough time to do household chores because of their busy lifestyles—especially in Metro Manila. This is the problem Happy Helpers Manila aims to solve.
Established in 2014, Happy Helpers is a professional cleaning services provider that hires "happy helpers" from communities of Gawad Kalinga, a Philippine-based anti-poverty movement, and from other partner barangays. It now operates in cities like Makati, Taguig and Mandaluyong, and their services can be booked through email or phone call.
ADVERTISEMENT - CONTINUE READING BELOW
"We have to utilize what we have here now. The urban poor in Metro Manila is growing," Maan Sicam, co-founder of Happy Helpers, said in an interview with CNN Philippines.
According to the same report, the women outsourced by Happy Helpers earn around Php5,000 a month for working just five hours a day, which is higher than the minimum monthly wage of a full-time household service worker of Php2,500. This setup also gives the women more time for their families.
Happy Helpers was named one of the 10 awardees of Bank of the Philippine Islands (BPI) Sinag Accelerate 2017 last Nov. 10 at the Makati Sports Club. Now on its third year, the Sinag Accelerate program aims to provide opportunities to enterprises through an intensive business boot camp and competition.
The top five BPI Sinag Accelerate awardees (in alphabetical order) are: Alternative Indigenous Development Foundation, Inc., a developer of drinking and irrigation water technologies like ram pumps for the poor in the uplands; Association of Differently-Abled Persons in Iloilo Multi-Purpose Cooperative, a furniture-making business that gives jobs to persons with disabilities; Coffee For Peace, supplier of world class Arabica and Robusta beans that promotes peace in Mindanao; Happy Helpers Manila; and Zarraga Integrated Diversified Organic Farmers Association, a community of farmers revolutionizing rice growth with rich organic fertilizer.
ADVERTISEMENT - CONTINUE READING BELOW
Other winners include: Accents and Petals Crafts and Accessories, a novelty shop selling flowers made from recycled wood and paper; Buhatan River Eco-Adventure Service Cooperative, an eco-tourism service promoting the Buhatan River in Sorsogon; CustomMade Crafts Center, Inc., a weaving novelty shop that uses Hinabol fabric; Lamlifew Village Museum and School of Living Tradition, a living museum that showcases the cultural practices of Blaan tribe in the Sarangani Province; and Mori Creations, a fashion accessories designer that collaborates with mothers from poor communities.
Happy Helpers and the others included in the top five won cash grants worth Php500,000 each, while the remaining five received Php100,000 each. All 10 businesses won advertising mileage via Facebook-promoted post worth Php50,000 and access to a credit line from BPI's SME lending program called Ka-Negosyo.
Related story: BPI Launches Direct BanKo for Micro Borrowers
BPI Sinag is a program of the BPI Foundation. It supports and enables entrepreneurs in the Philippines through projects involving education, entrepreneurship and the environment.
ADVERTISEMENT - CONTINUE READING BELOW
*****
Pauline Macaraeg is Entrepreneur Ph's data journalist. Follow her on Twitter @paulinemacaraeg