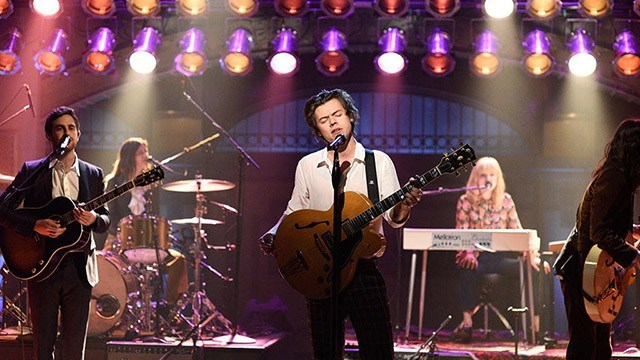 2017 is shaping up to be a good year for concerts of international pop artists in the Philippines. After the successful shows of Coldplay and Britney Spears, two other big-name artists, Ariana Grande and Ed Sheeran, will be making stops in the Philippines for their worldwide concert tour later this year.
ADVERTISEMENT - CONTINUE READING BELOW
On top of those, singer Harry Styles has also announced he will be performing in Manila on May 1, 2018. Registration for pre-selling of concert tickets for customers of Globe Telecom, which is one of the presenters of the show, opened last Tuesday at 9 a.m. Fans who tried to get the pre-sale code reported that they got a text message that said ticket reservations had sold out in less than three minutes.
That leaves fans with no choice but to get tickets during the public sale, which starts tomorrow, June 19. Tickets are available from both physical and online retailers. But while buying tickets online may seem more convenient, it isn't necessarily safer.
A security expert, writing in SecurityMatters, an online site focusing on physical and digital security published by a Philippine-based private protection consultancy, cautions online ticket buyers to be wary of online scalpers. 
"Scalping is done by online brokers who use specific software to sweep tens of thousands of tickets within minutes and automatically repost them on their website, at an at least 500-percent markup price," the expert said.
ADVERTISEMENT - CONTINUE READING BELOW
These scalping websites can prove invasive to internet users' privacy, being able to collect private information and personal data from naïve ticket-buyers.
SecurityMatters made a checklist of what ticket-buyers can do to avoid becoming a victim of online scalpers:
Purchase tickets from well-known and reputable vendors.
Before clicking on an online vendor's website, copy its address on a search engine and inspect the results.
Buy tickets using a credit card or PayPal account, rather than debit cards, to make the transaction more secure.
Check the seller's guarantee policies and always know the fees attached to the transaction.
For more tips on how to avoid online scalpers, visit SecurityMatters' website.
*****
Lorenzo Kyle Subido is a staff writer for Entrepreneur PH