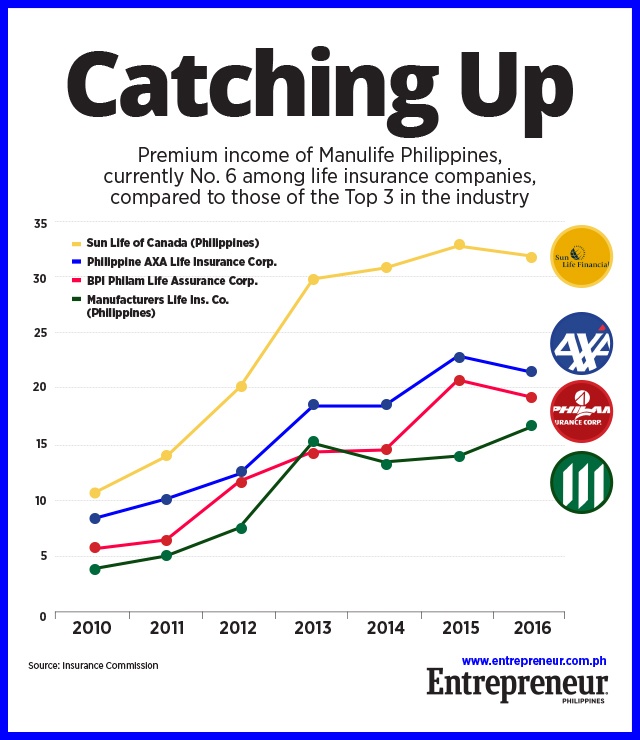 It has not been easy selling life insurance in the Philippines. With a median age of only 23.4 years, one of the lowest in the world, Filipinos can't be blamed for postponing thoughts about mortality. As a result, life insurance penetration in the country – the ratio of premiums to GDP – stood only at 1.75 percent in 2015. That's almost half the 3.5 percent average in Southeast Asia.
For insurers, the key to promoting life insurance among Filipinos is to get millennials, or those aged between 15 and 32, to start thinking about preparing for life's inevitable contingencies.
Manulife Philippines, the country's sixth biggest life insurance company by premium income, is trying to do just that with its latest online commercial. Released on May 9, the almost three-minute video titled "Stand Up" recounts a young standup comic's  struggles to make a living dishing out jokes.
"We wanted to make sure this campaign helps us expand our reach, so this material was written for a younger audience, to whom insurance may not yet be top of mind," said Melissa Henson, Manulife Philippines SVP & chief marketing officer, explaining the thinking behind the latest online video.
ADVERTISEMENT - CONTINUE READING BELOW
The insurance company's video departs from tried-and-tested narratives used by most viral online campaigns of popular fast food chains and other big companies. While other videos relied on dramatic themes and "hugot" lines, Manulife Philippines banked on humor.
Related: (Infographic) Clicks to Chickenjoy: Do Jollibee's Viral Videos Boost Sales?
The strategy seems to be working. In just a day, the video has already reached close to a million views. It stars real-life stand-up comedian Victor Anastacio who recounts how his father supported his decision to become a professional standup comic.
"Because we are in a business that is largely driven by relationships—primarily our relationships with our clients—we wanted to launch a campaign that features that," Henson explained.
Manulife's latest online video is part of the insurance company's diverse efforts to reach out to young Filipinos to promote awareness about the need for life insurance.
In 2013, Manulife Philippines hired actor Richard Yap as brand ambassador. It was the first country branch of the Canadian life insurance company to tap a celebrity endorser in its commercials. It worked, and other countries followed suit. In 2015, Manulife Philippines signed up James Reid and Sarah Geronimo as endorsers too.
Those moves marked a big change in the insurance industry's marketing strategies. Like banks and other financial service providers, insurers used to feel uncomfortable about featuring movie and TV stars in their commercials.
In a possible sign its efforts to reach out to young adults are paying off, Manulife Philippines' life insurance premium income rose almost 20 percent in 2016, one of the few insurers to show growth. (See infographic)
ADVERTISEMENT - CONTINUE READING BELOW
*****
Pauline Macaraeg is Entrepreneur PH's data journalist. Follow her on Twitter @paulinemacaraeg