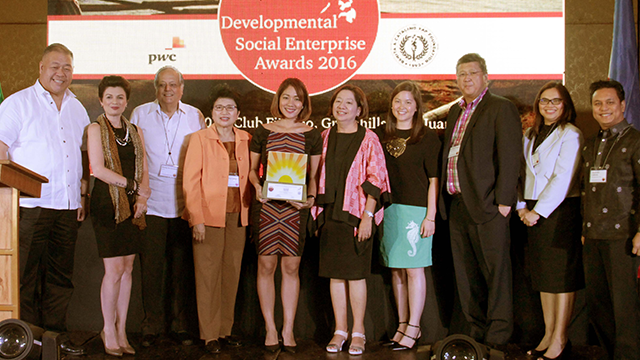 ADVERTISEMENT - CONTINUE READING BELOW
A weaving advocacy social enterprise from Cebu, ANTHILL (Alternative Nest and Trading/Training Hub for Indigenous/Ingenious Little Livelihood seekers), earned the top prize at the recently held Developmental Social Enterprise Awards 2016.
ANTHILL, established as a social and cultural enterprise that preserves and promotes Philippine weaving culture, engages younger generations by applying contemporary designs into the weavings. This provides sustainable livelihood for the partner weaving community enterprises.
The DSE Awards chooses the winning enterprises that embody the values of citizenship, sustainability and social responsibility, along with those those that put central importance on human dignity.
"We are happy that our search for deserving social enterprises has been successful. Those that joined DSEA 2016 are a very impressive lot – and we'd like to think that social enterprises today have become more conscious on the importance of having good business practices while doing social good," said Antonio Yap, chairman of the BCY Foundation.
ADVERTISEMENT - CONTINUE READING BELOW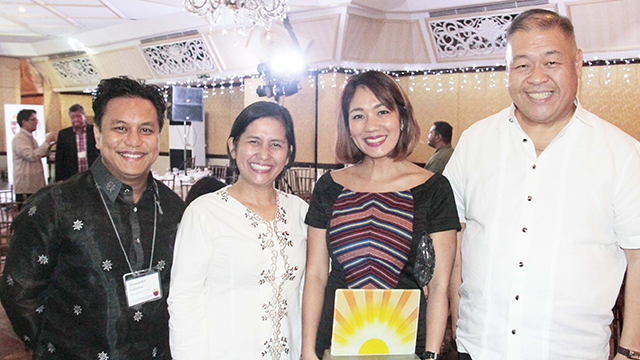 Four other businesses were adjudged as finalists, each of them having advocacies that positively affect communities.
AdvoCafé, gives indigenous peoples access to a sustainable livelihood program, education and governance system. Bag943, designer, maker and seller of good quality backpacks, benefit poor schoolchildren. Bayani Brew, makes ready-to-drink iced teas that are naturally brewed using indigenous crops, sourced from organic farming communities. Lastly, there is Sentro Ha Pagpauswag Ha Panginabuhin Inc. (SPPI), whose seaweeds ventures help Samar's rural communities diversify livelihoods and increase income.
ADVERTISEMENT - CONTINUE READING BELOW
All these Filipino enterprises committed to social objectives through their actions were awarded in a ceremony at the Club Filipino at Greenhills, San Juan City. The awards, now on its second year, were presented by Isla Lipana & Co. and the Benita & Catalino Yap Foundation (BCYF).
Since this year's contest was launched in February, the DSE Awards have received nominations of corporations, partnerships and cooperatives in the Philippines that have operated for two to five years.
Nominations submitted in its website were then screened by a committee composed of nine judges from various sectors such as the academe, social enterprise sector, government and private business. Senator Bam Aquino headed the panel of judges this year.