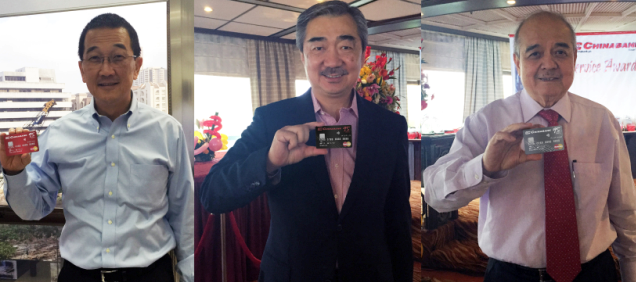 "It took us a little while to prepare for this. We want to do it well. We want to make a difference in the market." China Bank president and CEO Ricardo R. Chua was referring to the bank's first-ever credit card—China Bank MasterCard—during the launch of the new product held recently at SM Aura Premier in Taguig City. 

Chua admits that the bank's own plastic card is a late comer. And for the lender, that is a huge reason to make the product "very different." He hinted that they will be announcing new exciting promos and programs to entice consumers in the coming days.

Preparations to get into the segment 
When asked why China Bank waited for 95 years to have its first credit card, Chua said that the bank has been focusing on entrepreneurs but they have long realized that it's time for them to get into the consumer space, where they are present only through their auto and housing loan products. 

He also disclosed that the bank's previous acquisitions (Manila Bank and Planters Bank) are also part of its strategy to strengthen its consumer market presence. 

"For several years, we were asking ourselves, 'Should we go into this business?' The economy is already consumer-driven and we realized we just have to be in that space." This move has brought the brand to almost all market segments now—commercial (pertaining to entrepreneurs), corporate, and consumers. 
ADVERTISEMENT - CONTINUE READING BELOW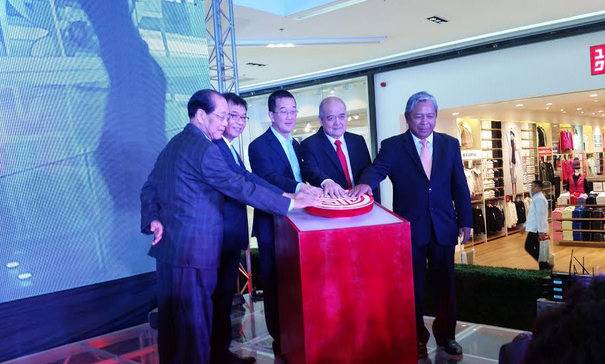 Doing business differently 
"We are not as big as our major competitors, but we have our own unique way of doing business." Chua emphasized that China Bank MasterCard by-passes all pressing problems that are common in credit cards, especially regarding security. For one, an electronic chip is embedded in every card. According to Chua, this feature just makes it difficult for any party to even attempt to compromise a credit card account.  

During the card's launch, China Bank EVP William C. Whang also announced that the standard annual fee for all cards processed and activated by November 2015 will be waived for life. China Bank MasterCard can be used for installment, convert-to-cash, auto charge bills payment, and balance transfer transactions. 

It has also partnered with Philippine Airlines to provide frequent-flyer rewards to credit card users via the local carrier's Mabuhay Miles mileage program. 
First photo shows (from left) EVP William C. Whang, chairman Hans T. Sy, and president and CEO Ricardo R. Chua
ADVERTISEMENT - CONTINUE READING BELOW