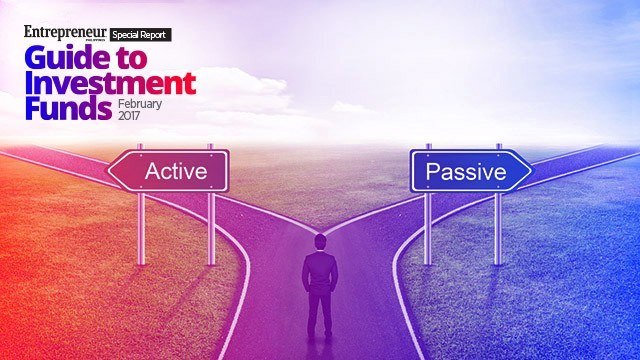 As one of the country's most prominent and respected fund managers, Marvin Fausto has few equals when it comes to familiarity with the country's investment funds.
A former chief investment officer of BDO Unibank, he co-founded the Fund Managers Association of the Philippines (FMAP), the primary grouping of the country's leading investment managers. As consultant of online stock brokerage COL Financial, he also initiated the development of the Funds Supermarket, an online platform that makes it easy for individual investors to make placements in mutual funds, a type of pooled fund managed by investment companies.
ADVERTISEMENT - CONTINUE READING BELOW
With hundreds of investment funds in the market, choosing the right one could be taxing for individual investors who lack time and access to timely information. He cites studies showing that supermarket shoppers facing too many choices for a product category tend to buy fewer of the goods.
To avoid "analysis paralysis" and "buyer's remorse", which stem from declining buyers' satisfaction alongside a rise in choices, Fausto urges investors to remember just three things embodied in the acronym ACT. This stands for Asset size, Cost and Track record.
He explains that a large asset size is important as it signifies higher investor acceptance, which, in turn, imply better brand equity or reputation. A large asset size could also be a sign of a more conservative investment approach, he adds.
Cost, which refers to the investment fund's expense ratio as well as management or trust fees, can be a drag to a fund's performance, says Fausto. He explains that studies of US mutual funds show that returns generally fall as fund expense ratio goes up.
ADVERTISEMENT - CONTINUE READING BELOW
Finally, track record refers to a fund's performance, usually measured by return on investment (ROI), over a certain period of time, as well as the consistency of those returns, which is affected by standard deviation or volatility, a measure of the fund's riskiness.
To help investors choose the right funds for them, Entrepreneur Philippines has put together a special report, Guide to Investment Funds that compiles important data on the biggest unit investment trust funds (UITFs) managed by banks, mutual funds managed by investment companies and variable unit-linked (VUL) funds managed by insurance companies. The special report contains some of the information on the funds' asset size, cost and track record, as suggested by Fausto.
The data was culled from latest Key Information and Investment Disclosure Statements and Fund Fact Sheets of each of the funds in the table. Due to resource constraints, we cover only funds with AUM of at least Php1 billion, which account for bulk of the invested assets.
ADVERTISEMENT - CONTINUE READING BELOW
An avid runner who has taken part in a number of international marathons, Fausto says the ACT framework for choosing funds can also apply to buying the right running shoes. For asset size, consider brand; for cost, price; and for track record, durability.
Related story: How to Legally Avoid Taxes on Your Investments with PERA Funds
Related Story: The Entrepreneur PH Guide to Investment Funds 2017
Download a PDF version of Entrepreneur PH's Special Report on Investment Funds 
*****