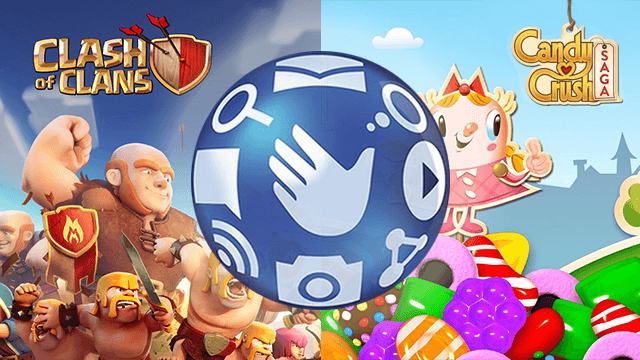 These days, fewer and fewer smartphone owners, especially among the millennials, use their device to send text or make phone calls anymore. Instead, they use an app to either exchange messages or chat with others over the Internet.
Not surprisingly, Globe Telecom's mobile voice revenues fell three percent to Php7.9 billion in the first quarter of 2017 from the same period last year. Its revenues from mobile SMS grew, albeit slightly, by three percent to Php5.9 billion.
ADVERTISEMENT - CONTINUE READING BELOW
What's making up for the weak earnings from mobile voice and SMS, the telecom companies' major revenue drivers in the past, are revenues from mobile data. These grew by eight percent to close to Php10 billion in the first three months of the year, driven by strong data consumption as more customers adopt what Globe calls the digital lifestyle.
Indeed, mobile traffic grew 84 percent to 131 petabytes (PB) in the first three months of 2017 from 71PB in the same period last year. (For a perspective on what those numbers mean, keep in mind that a petabyte of average MP3-encoded songs, playing at 1 megabyte (MB) per minute, would require 2,000 years to play, according to ComputerWeekly.)
Now bigger than either mobile voice or text, mobile data accounts for 42 percent of Globe's mobile revenue of Php23.8 billion in the first three months of 2017. That, in turn, made up more than three-fourths of the telco's total service revenue of Php31.1 billion in the first quarter of the year, up four percent from the same period last year.
ADVERTISEMENT - CONTINUE READING BELOW
"The continuous ramp up of data traffic and smartphone penetration only proves that Globe remains to be the network of choice of mobile data users," said Globe in a statement. How did it manage to achieve its position as the preferred network of digitally savvy customers?
In the past year or so, the company rolled out a number of data bundles curated for every mobile user's data appetite.
In 2016, its mobile internet plan "GoSurf" started offering consumable data plans for as low as Php10 a day for 40MB to Php2,499 for 15GB. A 40MB data plan can already give a user access to chat messaging apps which can last for a day, if ever he or she does not download any content such as photos. On the other hand, a 15GB plan can last a user a month's worth of access to social media sites, even when he or she may be occasionally streaming some short videos.
ADVERTISEMENT - CONTINUE READING BELOW
Other telco companies also offer similar pricing but Globe edges out its competitors with its strategic content partnerships. For example, any "GoSurf" user may already access music streaming site Spotify for free. While those under Plan 299 and above get additional free access to video sites like Youtube and Dailymotion.
Gaming bundles worth Php15 a day to Php99 a month were also offered for access to various apps like Clash of Clans (CoC) and Candy Crush. Similarly, unlimited access to various messaging apps such as Viber, FB Messenger, KakaoTalk, WeChat, WhatsApp and LINE, starting at Php25 a day were also launched.
But its cheapest data offering was introduced to its TM subscribers with the Net2 promo. As the name suggests, Php2 can already give them 20MB for Youtube streaming or 10MB for CoC, Google, Twitter, Instagram or WeChat for one whole day.
Another first for the company was "Share-A-Promo" which allowed its users to share their data usage to other subscribers, almost similar to its "Share-A-Load" feature. 
ADVERTISEMENT - CONTINUE READING BELOW
*****
Elyssa Christine Lopez is Entrepreneur.com.ph's editorial assistant/ staff writer. Follow her on Twitter @elyssalopz.