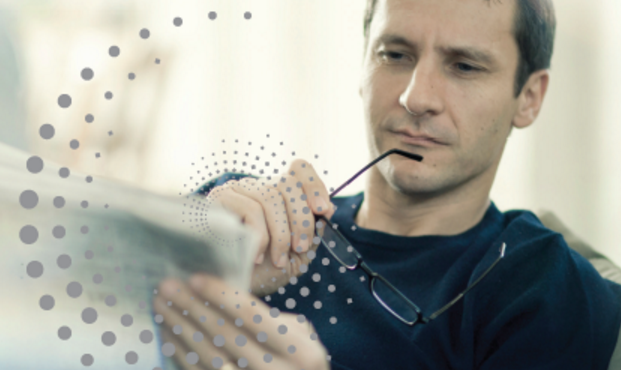 MANILA, Philippines – The amount of data produced last year alone was more than the total data produced ever since the Internet was invented, an executive of American-based software company Cloudera said on Friday, March 11.
Daniel Ng, senior director of Cloudera in the Asia-Pacific said said that while the company has been serving several Philippine-based clients for over a year now, it is yet to formally roll out its operations in here. But the Philippines is already a mature market for big data analytics, Ng noted.
ADVERTISEMENT - CONTINUE READING BELOW
So as businesses generate and process more information, the concept of big data has been established—and it is here to stay, said Ng. Across the industries like financial services, healthcare, retail, and services, the impact that big data has made as a business function can be clearly seen.
As the use of data increase, the speed at which results are needed has also grown. Business owners and managers need to be more informed so they can have the ability to make important decisions in real time. The use of reports on historical data is on the way to becoming obsolete.
This is where Apache Hadoop (or more commonly known as Hadoop) comes in. Hadoop is an ecosystem of open source components that fundamentally changes the way enterprises store, process, and analyze data.
Cloudera is a software firm that provides Apache Hadoop-based software to companies. Its aim is to equip businesses with faster, easier, and more secure way to analyze existing data.
ADVERTISEMENT - CONTINUE READING BELOW
How it works
To better understand how it works, supposedly a credit card company buys the software for its own use and through Cloudera's program, the company can derive more information from all its data stored in its own database. It can determine how many and which account holders are involved in fraudulent activities or even provide information as to what the credit card holders usually prefer when they are shopping.
Globally, the company has been providing services to various organizations worldwide, most of which are banks, telecommunications firms, and governments. But Ng said the software and service they provide can be useful to any organization that generates and utilizes data.
As for the cost, Ng said the amount of investment to buy and use Cloudera's software system may depend on how much data would be processed. But those interested organizations can sign up for a free trial service, although this may have limitations on available functions and analyses generated.
ADVERTISEMENT - CONTINUE READING BELOW
Businesses also need not worry about properly using their software as Cloudera would provide the necessary training for clients' IT teams. Ng said he hopes that some tertiary educational institutions in the country could soon join the Cloudera Academic Partnership (CAP) program, aimed at training Computer Science students to free and advanced Apache Hadoop curriculum to prepare them to take careers involved in managing big data. Currently, there are more than 100 universities across 17 countries globally that are carrying this academic program. Of those, 20% are in Asia.
The company will be holding Cloudera Sessions on Friday, April 15 at Ascott in Bonifacio Global City, Taguig for businesses and entrepreneurs who want to learn more about big data management and analytics for decision making. 
*****
James is the managing editor of entrepreneur.com.ph. Follow him on Twitter, @james_humarang.