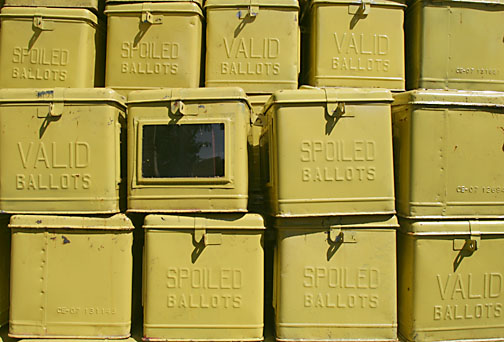 With only two months left until election day, the Commission on Elections (COMELEC) is faced with more work to be done—in as much as mulling to delay the May 9 elections—following the Supreme Court ruling for the poll body to issue voting receipts, among other things to "redo."
In an interview with DZMM on March 8, COMELEC Chairman Andres Bautista said that holding the elections later than May 9 is a possibility and can be done in accordance with the Constitution.
ADVERTISEMENT - CONTINUE READING BELOW
"I can't answer if we can push through with the elections. It's one of the things we need to discuss in our meeting on March 9," Bautista said in the radio interview, as reported by Rappler on Wednesday.
When asked if holding manual elections is an option for May 9, COMELEC Commissioner Christian Lim said, "We're considering all angles."
Bautista added that June 30 is a crucial date, as such is when the terms of the president, vice president, and senators will expire and that their replacements should have been elected by then.
The High Court on Tuesday also allowed Senator Grace Poe to continue with the presidential race, reversing COMELEC's earlier ruling to disqualify her amid citizenship and residency issues.