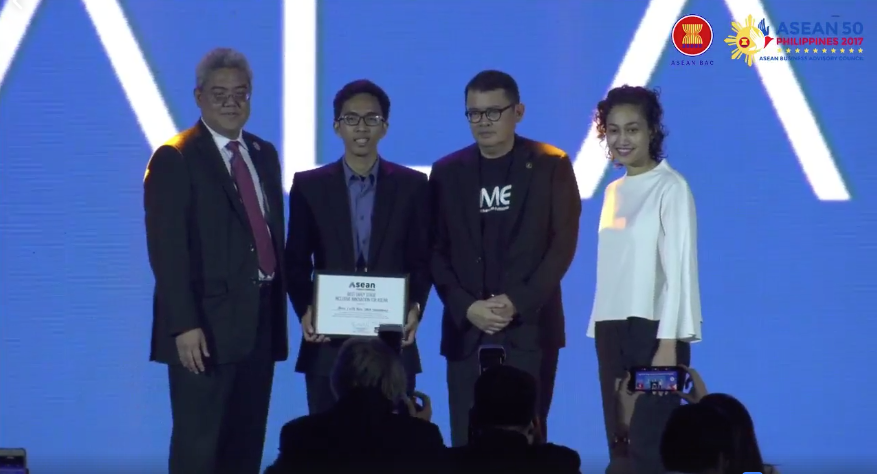 Two startups from Indonesia were recognized for their inclusive innovation projects in the Association of Southeast Asian Nations (ASEAN) Business and Investment Summit 2017 last November 12. The two teams won their respective categories in the third ASEAN Impact Challenge, a regional competition for startups who are helping their countries attain United Nations' Sustainable Development Goals.
ADVERTISEMENT - CONTINUE READING BELOW
With the theme of "Inclusive Innovations for ASEAN," the ASEAN Impact Challenge selected 10 finalists from over 300 applicants. These 10 finalists, five of which are in the Early Stage Innovations category and the other five in the Scale Stage Innovations category, were given a two-month mentorship program to help further advance their missions and grow their businesses.
Indonesian tech startup Atnic was selected as the best innovation among the Early Stage Innovations startups for its Jala device. Established in 2014, Atnic released an early prototype of Jala in 2015, which serves as an Internet of Things (IoT) device that helps shrimp farmers maximize their catch through big data. According to the ASEAN Impact Challenge website, the Jala device "gathers water quality data, helping farmers access historical data and analysis to increase yield and minimize risk of harvest failure."
Meanwhile, fellow Indonesian enterprise Waste4Change won the Scale Stage Inclusive Innovation award. Founded in 2013, the startup provides waste management solutions with the aim of reducing waste production in Indonesia. The startup partners with businesses of all sizes and makes sure that their waste is properly segregated and taken care of through either composting, recycling or reusing into energy. Its description in the ASEAN Impact Challenge website reads: "Turnkey Waste to Wealth initiative supported by a technology platform enabling everyone to be part of the circle economy."
ADVERTISEMENT - CONTINUE READING BELOW
The ASEAN Impact Challenge is organized by Malaysian organizations Scope Group and Impact Hub Kuala Lumpur. Jala and Waste4Change were awarded in the first day of the ASEAN Business and Investment Summit, one of the major events in the 50th ASEAN Summit.
*****
Lorenzo Kyle Subido is a staff writer of Entrepreneur PH