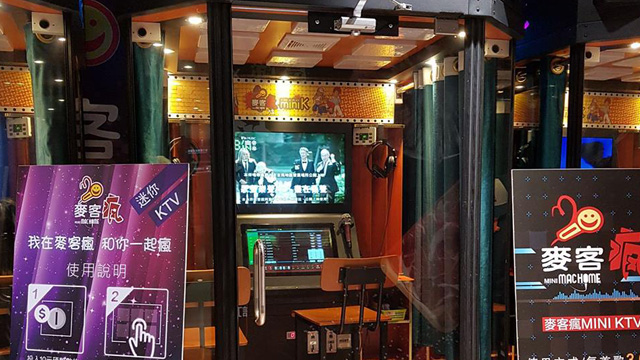 "What is going on now, [and] the next four to five years is perhaps the biggest change we've seen in the economy since the industrial revolution."
So claimed Dr. Jeffrey Towson, a professor in Peking University in China and a managing director of Towson Capital, a firm specializing in healthcare investing and advisory based in New York and Beijing. Towson spoke at the Asian Forum on Enterprise for Society's (AFES) The Future Re-Imagined held last April 18 at the Conrad Hotel in Manila.
ADVERTISEMENT - CONTINUE READING BELOW
"That's not hyperbole," he added. "McKinsey basically made a prediction that in the future, like five to 10 years, we may see most of the business in the world being 20 'super-platforms' that cover certain aspects of our lives," he said, referring to American worldwide management consulting firm McKinsey & Company.
Super-platforms are mobile applications made to assist human beings in their everyday lives through the use of advanced technology. It's more than just a typical app that you can download from the App Store or Google Play, because these super-platforms actually collapse various industries into just one through digital transformation.
Towson said in the next four to five years, these super-platforms will cover necessities in people's lives all over the world—from mobility and transportation, commerce, financial services, healthcare and even entertainment.
Bike-sharing
One prime example of a mobility super-platform is the bike-sharing system that was started in the Chinese capital by a couple of Peking University students in 2016. The system immediately exploded and spread throughout the mainland in just a year.
ADVERTISEMENT - CONTINUE READING BELOW
How it works is simple: people can rent and use bikes by unlocking them through an app in their smartphones, and then they can just park them anywhere after they're done. Instead of using physical and conventional docks for parking the bikes, the app has a "smart lock" feature that uses either QR codes or pin system, depending on the company.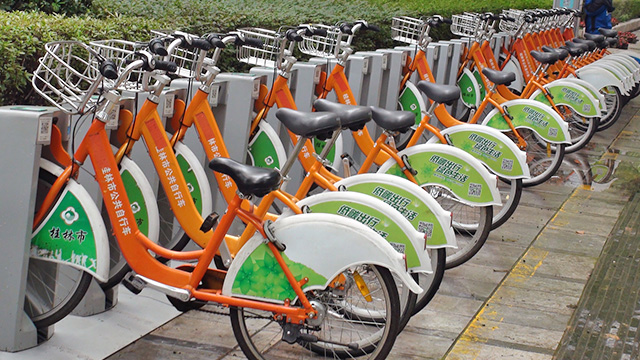 ADVERTISEMENT - CONTINUE READING BELOW
"[There were] 12 million bikes employed in about a year, in 400 cities. They are everywhere. Everyone start riding in huge numbers. Their business was very simple, it was very forward. Nobody saw it coming," Towson excitedly recalled.
He added that the bike-sharing system became very popular because it reimagined bicycle usage as something new. It also cut costs by getting rid of logistical requirements such as shelves, physical offices, sales staff and even marketing costs.
"What other business has ever done that? What company in Manila is taking their assets, putting them downtown in the sidewalk and just leave them there? Starbucks—they bring in their tables at the end of the day, right? The vending machines, they lock it down. These bikes just live on their own. That has some power to it when you reimagine the business model because the first thing you do is get rid of a lot of cost," Towson said.
ADVERTISEMENT - CONTINUE READING BELOW
New Retail, Finance and Healthcare
Apart from the bike-sharing system, another super-platform that's emerging in China is Alibaba's New Retail. Chinese tycoon Jack Ma's Alibaba Group has started to integrate transactions and physical assets through technology, making it not only more convenient for consumers but also more worthwhile.
Alibaba's New Retail merges supermarkets, convenience stores and department stores into one super-platform.
"In my home in China, I could pull out my phone, buy a book and a movie, and some licorice to watch the movie, and lobster that will be cooked in the supermarket down the street from my house, and it will all be in my house when I arrive," Towson illustrated.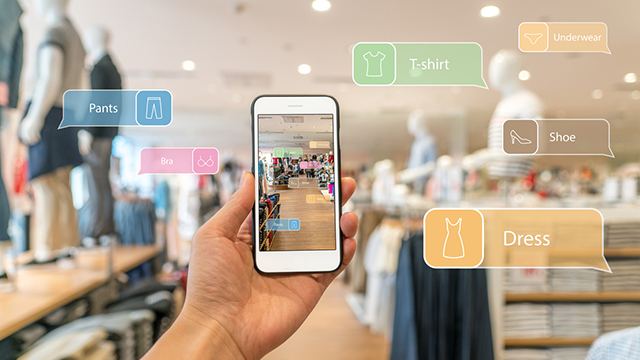 ADVERTISEMENT - CONTINUE READING BELOW
Through digital transformation, people in China can also now take care of their health through a super-platform called "Ping An Good Doctor."
Through the app, people can book consultation appointments, order over-the-counter products for delivery, pay medical bills and access relevant information from reputable doctors.
In addition, it's not hard to pay for these goods and services because fintech or financial technology is more widely used than cash, said Towson. "It's hard to pay in cash in China. You walk down the street and homeless folks have QR codes," he even joked.
Entertainment
Lastly, Towson shared two emerging super-platforms in China that are meant for entertainment.
One example is the digitally powered karaoke booths deployed to subway stations and department stores. "So as you're walking, you pull out your phone, you scan and you pay, the door unlocks, you and your buddy sit on two stools and you can sing a couple of songs," Towson described.
ADVERTISEMENT - CONTINUE READING BELOW
These machines are very popular among the Chinese especially during weekends, when more people go to shopping malls or go around the city for leisure, he said.
While in the mall, another example of emerging super-platforms Chinese enjoy is the automated vending machines that squeeze fruits such as oranges and turns them into fresh juice. These machines can be operated without a human sales agent but just through an app. "It's very popular with kids," Towson said.
China is succeeding in building and implementing these super-platforms faster than other countries through four steps: by giving customers exactly what they want, by digitizing and re-imagining conventional operations, by letting industry boundaries fall and by expanding to Asia first.
Towson also mentioned that the massive infrastructure developments in the country help in fast-tracking deployment of these super-platforms. "They feed off each other, that's why it tends to happen faster than, say, New York City," he said.
ADVERTISEMENT - CONTINUE READING BELOW
In Towson's point of view, the near future is an exciting one not only for China but for the rest of the world. "That's why I think this whole digital transformation thing is so important because we're seeing explosive growth in the real world the same way we've only seen it in the online world before. That's digital transformation taking a sleeping industry that wasn't that sexy and turning it on its head at a record speed and everyone got stunned. That's the pattern."
*****
Pauline Macaraeg is Entrepreneur PH's data journalist. Follow her on Twitter @paulinemacaraeg