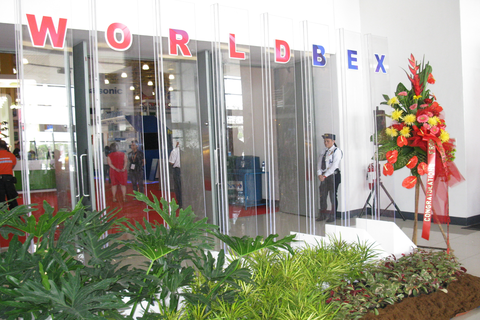 In response to the construction industry's ever-changing need to expand market scope and increase sales growth, industry veteran and founding chairman Joseph L. Ang mounted the Philippine World Building and Construction Exposition or WORLDBEX. Surpassing expectations, WORLDBEX launched itself as a platform for the high-grade exchange of global industry trends which quickly spawned the birth of Worldbex Services International (WSI).

Twenty years later, the Philippine World Building and Construction Exposition or WORLDBEX remains at the forefront of the industry as it serves as a primary source of the latest technologies, products and equipments, a venue to build connection, and a means to get the latest industry know-hows through insightful seminars and various pocket events.

This year, the 19th WORLDBEX ups the ante as it occupies the joint venues of World Trade Center Manila and the Philippine Trade Training Center – taking over 30,000-sqm of exhibit space. Accessibility is ensured with free shuttles, a business lounge, and additional parking slots that are widely available during the course of the event.

Last year's WORLDBEX broke new grounds as it welcomed over 158,000 visitors and 500 exhibitors from here and abroad. This time around, a healthy mix of architects, direct buyer-end users, contractors, distributors, developers, dealer-agents, purchasers, importers and exporters, interior designers, IT-IS specialists, marketing and sales representatives, consultants, and more are expected to flock the exceptional event.

Evolution through resilience

Each year, WORLDBEX focuses on a theme in which its whole production would revolve around so as to address relevant concerns and issues. As such, the 19th WORLDBEX decidedly explores the theme of "Connecting the World through Resilient Construction". Urged by the alarming realities faced by the world as it experiences rapid environmental changes brought on by global warming, the 19th WORLDBEX features all that there is to know about resilient building and construction.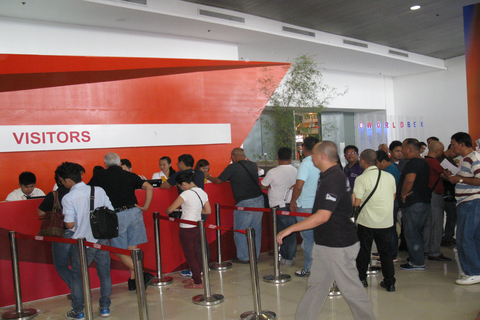 Through the series of booths and activities, WORLDBEX is seen to increase awareness among the local construction industry through a dynamic exchange of knowledge and trade information about resilient construction and its role in preventing the disruption of normal life in the event of natural and man-made disasters.

Catalyst of progress

Striving to provide a holistic and multi-faceted experience for the building and construction industry, WORLDBEX is showcasing numerous pavilions that are divided into categories such as the Italian Pavilion by the Italian Chamber of Commerce in the Philippines, Inc. which showcases the latest building and construction products, as well as equipments from its country.

Comprising 30% of the 19th WORLDBEX, visitors are encouraged to take advantage of the International Pavilion which boasts of the latest building construction products from foreign countries and global companies. The foreign pavilions include participants from USA, China, Italy, Singapore, Malaysia, Taiwan, South Korea, Switzerland, India, Thailand, and Austria.

For a sneak peek of the works of top real estate developers, architects and distinct interior designers, one can head to the Developer's Gallery as well as the Architects and Interior Designer's Gallery. Art enthusiasts and collectors will delight in the Contemporary Art Pavilion as presented by Secret Fresh Gallery.

12 speakers. 12 incredible insights. WORLDBEX also prides in the hotly-anticipated 16th WORLDBEX Seminars that has been staging local and foreign talks from speakers such as Allen Folks who elaborated on "Urbanity and the New Asia" and Arch. Felino Palafox who will discuss "Crafting an Icon out of our Unique Asian Heritage and Smart Cities of the Future: Urban Planning, Architecture and Engineering to address Climate Change and Global Warming" during the first day.

Recognizing the importance of art and design in construction, WORLDBEX is conducting the best booth design competition as well as the annual Obra Maestra, an interior design competition where students from top universities and colleges compete for the most outstanding design concepts.

Now running on its third year, this year's competition will give out P20,000 for the participants and P10,000 for the Department of the School of the Runner-up, and P40,000 for the participants and P20,000 for the Department of the School of the Grand Winner. A People's Choice Award will also be bestowed to the participant with the highest number of votes on the WSI Facebook Fanpage.

Cultivating growth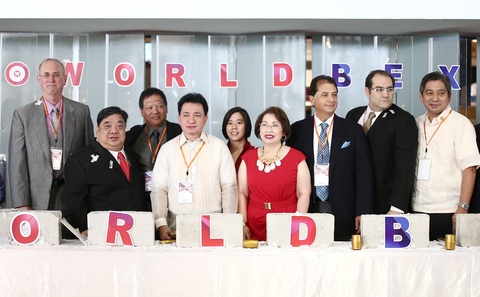 There is truly no stopping WSI in ensuring that each production surpasses the previously held ones. With that said, WORLDBEX has a lot more in-store with other highlight programs including the Seminar on Consumer Protection, Policies and Trends Affecting Construction Quality and Safety by the Construction Industry Authority of the Philippines (CIAP), and the Project First Home book launch hosted by Tessa Prieto Valdez and Gabe Mercado. The 16th WORLDBEX Seminars, the BluPrint Avid Awards, hosted by One Mega Group, and the SoFa Interactive Seminar: Expressing Filipino Identity through Design by Toby Guggenheimer.

Apart from its extensive array of exhibitors, WORLDBEX is a venue for industry players to network among themselves and make business to business transactions and growth within reach, which is the core philosophy of WSI. As such, WORLDBEX offers the Business Matching Service, an onsite service that facilitates actual business matching services to help trade professionals to identify their needs.

Unparalleled by none in terms of delivering the best quality exposition for the construction industry, the 19th WORLDBEX is not to be missed. Ongoing until March16, the 19th WORLDBEX is convenient and efficient means for industry and trade professionals to upgrade and elevate their industry know-how and expand their business horizons.

For more information, contact JR Ang, WSI Marketing Director +639178981411.
ADVERTISEMENT - CONTINUE READING BELOW
Photo within the text shows (from left to right):Brian Goldbeck – Charge D' Affairs Embassy of USA, Joseph L. Ang (WSI) Worldbex Services International Founding Chairman, Archt.FrancisoFlameno, Jr.-WSI Executive Director, Hon. Antonio Bernardo – Housing and Land Use Regulatory Board CEO &Commisioner, Jill AithnieAng WSI Managing Director, Levi S. Ang - WSI Co-Founder, H.E. Massimo Roscigno Ambassador - Embassy of Italy, AlessadroAbbate – President of Italian Chamber of Commerce, and Engr. Alberto Jose Paredes – Chief of Staff – Pasay Mayor's Office.