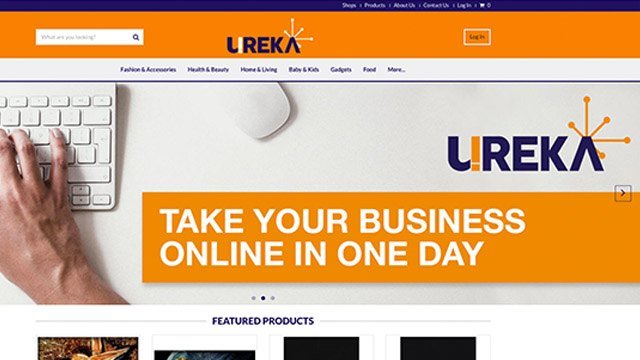 In January 2016, the Department of Trade and Industry (DTI) launched "The Philippine E-Commerce Roadmap," which aims to bring 100,000 micro, small and medium enterprises (MSMEs) online and double e-commerce's share of GDP to 20 percent by 2020.
That looks like a tough goal but the DTI is getting some help from private sector groups. An example is the UREKA Forum, a nonprofit consortium that prides itself as "the country's largest e-commerce mass conversion program."
ADVERTISEMENT - CONTINUE READING BELOW
UREKA Forum holds events aimed at familiarizing MSMEs with the ins and outs of e-commerce and giving them the opportunity to sign up for the UREKA e-commerce platform where they can sell their products. It has held four main events so far in Baguio, Iloilo, Davao and Metro Manila, each with an audience of between 400 to 500 MSMEs. It also recently held a "mini-forum" in Metro Manila as part of DTI's SME Week 2017.
The consortium is made up of several companies that contribute to the end-to-end process of bringing a business to the e-commerce space. UREKA Forum is led by UnionBank, one of the country's 10 largest banks by total assets. Its consortium partners include Shopinas, an online marketplace promoting Filipino products; Dragonpay, an online alternative payment system catering to the unbanked; and Air21, a logistics and shipping firm.
And UREKA Forum is providing all of these services to MSMEs for free.
ADVERTISEMENT - CONTINUE READING BELOW
"We believe in first baking a bigger pie before we fight over slices," said Genaro Lapez, executive vice president at UnionBank, on the decision to provide these e-commerce services for free. "Since we (UnionBank) and our consortium partners are actively engaged in e-commerce, we believe that as that pie gets bigger, we will get our fair share."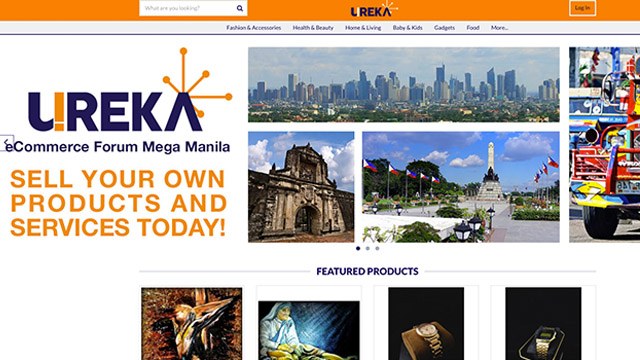 ADVERTISEMENT - CONTINUE READING BELOW
The potential for e-commerce in the Philippines is big. According to social media agency We Are Social, e-commerce penetration in the Philippines stood at 29 percent as of end-2016, which meant that over 30 million Filipinos have bought products online. Statistics portal Statista forecast that the total revenue of businesses that use e-commerce will reach $1.2 billion this 2017, climbing 22 percent from last year.
Related story: PH E-commerce Revenue to Hit $1.2 B in 2017  
Yet, the potential remains untapped. A Google study in 2014 found that only one percent of SMEs are in e-commerce despite the huge number—95 million—of Filipinos owning mobile phones then. "That's why we felt that we really have to help accelerate this conversion or transformation (of MSMEs) to grow our e-commerce market."
Since it launched in October 2015, UREKA Forum has made almost 1,500 shop activations for MSMEs in its e-commerce platform to date. To put that into perspective, Lapez estimated that as of end-2016, there were only 5,000 MSMEs that were selling their products online, up from 1,000 MSMEs in 2015.
ADVERTISEMENT - CONTINUE READING BELOW
It's still a long way from the DTI target of 100,000 MSME in e-commerce but the country is making headway. "It's not growing proportional, it's actually growing—potentially—exponential," explained Lapez. "If you ask me, I see no reason why that 5,000 cannot become 50,000 by the end of this year."
*****
Lorenzo Kyle Subido is a staff writer of Entrepreneur PH