Artist's rendition of the Cebu-Cordova Link Expressway, which is planned to link Mactan Island with Cebu City
The Cebu-Cordova Link Expressway (CCLEX), an 8.3-kilometer toll road linking Cebu City with Mactan Island through the municipality of Cordova, began construction on Thursday, July 5.
ADVERTISEMENT - CONTINUE READING BELOW
The toll road, which is being built by a unit of infrastructure firm Metro Pacific Tollways Corp. (MPTC), will be the third bridge to link Mactan Island with mainland Cebu. It is expected to decongest the worsening traffic situation in the two other bridges, namely the Mactan-Mandaue Bridge and the Marcelo Fernan Bridge.
The project will cost around Php26.3 billion to build, according to the latest annual report of MPTC's parent company, Metro Pacific Investments Corp. (MPIC). It is estimated to be completed by 2021.
MPTC President Rodrigo Franco said that CCLEX would cut travel time between Mactan and Cebu by half, according to the Philippine Daily Inquirer.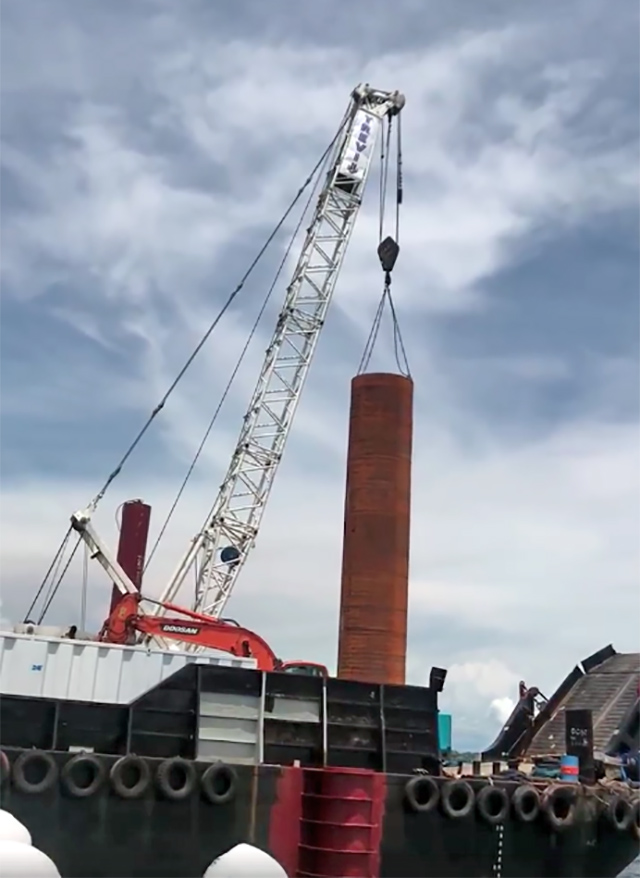 ADVERTISEMENT - CONTINUE READING BELOW
Construction on the new bridge commenced on July 5, 2018
He also revealed that the company is targeting to price the toll fee at Php89, and that he expects that CCLEX will handle around 40,000 vehicles daily once it is completed.
Cebu-Cordova Link Expressway Corp. (CCLEC), the unit of MPTC in charge of constructing the new toll road, was awarded the concession agreement for CCLEX by the government of Cebu in October 2016. The agreement grants CCLEC "the concession to design, finance, construct, operate and maintain the CCLEX, including the right to collect toll fees over a 35-year concession period," according to MPIC's annual report.
CCLEX marks MPTC's first major project outside Luzon. Other toll roads under MPTC include the North Luzon Expressway (NLEX), the Subic-Clark-Tarlac Expressway (SCTEX) and the Cavite Expressway (CAVITEX). Altogether, those three toll roads saw an average of over 430,000 vehicle entries daily in 2017.
*****
Lorenzo Kyle Subido is a staff writer of Entrepreneur PH
ADVERTISEMENT - CONTINUE READING BELOW