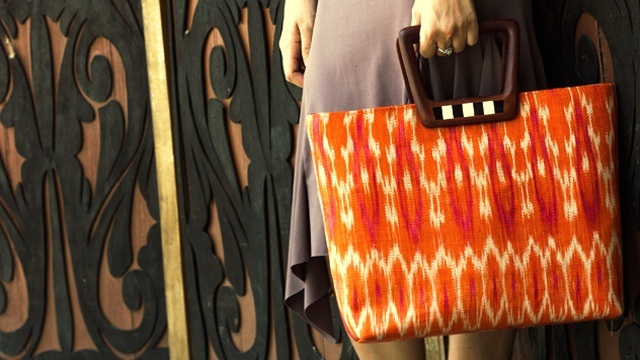 Most of the time, commentary on the country's trade deals are negative, dwelling on how the agreements are hurting local businesses and workers unable to compete with cheaper or better products from other countries.
It's a bit refreshing to hear, then, that a small business owner credits one such trade deal for her enterprise's success and rapid growth.
ADVERTISEMENT - CONTINUE READING BELOW
Speaking at a recent business conference, Davao city-based designer and entrepreneur Carmaela B. Alcantara recalled how orders from her Japanese buyers surged as a result of the Japan-Philippines Economic Partnership Agreement (JPEPA), a trade and investment agreement between the countries signed in 2006 and ratified by the Philippine Senate in 2008.
Alcantara runs Crystal Seas Handwoven and Handcrafted, a Davao-based enterprise that designs and makes bags, jewelry and fashion accessories using Mindanao indigenous fabrics, materials and patterns. It was founded in 2006 by her mother, Mae Florence Braceros-Alcantara, who wanted to show to the world some of the island's native weaving traditions developed by ancestral tribes such as the Bagobo, Manobo, Mandaya, Maguindanao and T'Boli.
The younger Alcantara, who studied Clothing Technology at the University of the Philippines, spoke last June 21 during the Negosyo Fair 2017, a week-long business conference and exhibition from June 19 to 24, sponsored by the Department of Trade and Industry (DTI). She related how Crystal Seas was able to export successfully and hurdle many of the trading constraints that prevent micro, small and medium enterprises (MSMEs) from benefiting from trade with other countries.
ADVERTISEMENT - CONTINUE READING BELOW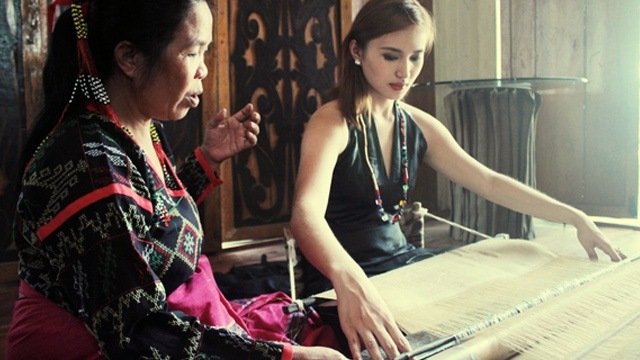 Recalling Crystal Seas' transactions with its Japanese clients in 2009, a year after JPEPA was ratified by the Senate, she said the impact was instantaneous. "When they found out that they won't have to pay duties for Philippine products, their orders for our products multiplied by tenfold," Alcantara proudly told the audience consisting of over a thousand business counselors of the DTI's Negosyo Centers all over the country.
ADVERTISEMENT - CONTINUE READING BELOW
Crystal Seas' experience shows how MSMEs can benefit from international trade despite the presence of several constraints and hurdles. Studies have found that the Philippines, compared to most of its ASEAN neighbors, "has higher per unit cost of trade, longer expected trading times and require a large amount of documentation."
Because of the high quality of its products, Crystal Seas was able to sell to high-end retailer Rustan's department store soon after it was founded in 2006. Alcantara said that dealing with Rustan's instilled in them the need for high-quality products and excellent design, which is good preparation for going international.
 "It was really our goal to go into exports," Alcantara said, adding Crystal Seas began shipping abroad two years after its founding.  "Back then, we heard the forerunners of fashion companies in the country saying the [fashion export] industry is going down."
Despite the warnings, Crystal Seas persevered. Today, its international market is already bigger than its local footprint. Among Crystal Seas' biggest foreign markets are Europe, US and Japan. They also sell their products to Singapore, Malaysia, Brunei, Korea and Australia.
ADVERTISEMENT - CONTINUE READING BELOW
All of this, she said, was made possible with the help of the local DTI office in Davao and the free trade agreements of the Philippines between other countries.
"We're just very fortunate that our local DTI is very supportive in bringing our products around [the country and the world]," Alcantara said.
ADVERTISEMENT - CONTINUE READING BELOW
In its first two years, Crystal Seas joined the National Trade Fair and Manila Fame, the country's premier artisanship and lifestyle trade show, which are both hosted by DTI.
From there, Alcantara also took part in DTI's Export Pathways Program, a step-by-step export assistance program for entrepreneurs that uses a seven-stage systematic approach. "They brought us to Brunei, Malaysia. Then we met foreign buyers there and our skills in dealing with them [foreign buyers] were also developed," she said.
Amid the ongoing fighting in Marawi city, Crystal Seas' exports of beautiful and intricately made fashion accessories from Mindanao also serve as a reminder that there is another side to the island, apart from conflict and insurgency. "It shows that conflict is just a very small portion of what's going on around Mindanao," said Alcantara.
*****
Pauline Macaraeg is Entrepreneur PH's data journalist. Follow her on Twiiter @paulinemacaraeg