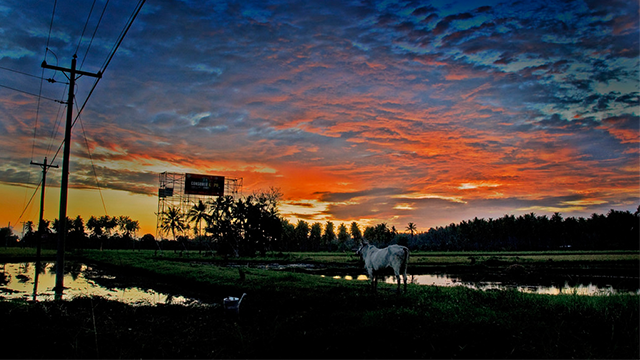 Finance Secretary Carlos Dominguez III urged entrepreneurs and business executives to "innovate and create new products," calling the next six years of Duterte administration as the "golden age" for entrepreneurship.
"As business opportunities present themselves, it is for you the entrepreneurs to seize them. Otherwise the opportunities will simply pass and the huge investments preparing the ground for business will be lost," Dominguez said in a keynote speech in an event on August 14.
ADVERTISEMENT - CONTINUE READING BELOW
Following the country's steady GDP growth, the latest at 7 percent for second quarter, Dominguez said now is "the right time" to do business in the Philippines, especially in Mindanao.
"It is only an added factor that the President is from this island. The more important and substantial reason is that the island has the most headroom for growth," Dominguez said.
Telecom companies Globe Telecom and PLDT both opened new information and communication technology projects in Davao City this month in a bid to increase data traffic and improve its services in the city province.
Real estate development firm Vista Land and conglomerate San Miguel Corporation have both expressed interest in setting up new projects in the Davao region, mostly in a form of small townships and urban cities.
A Php 25-billion reclamation project was also proposed in Davao by Malaysia-based Mercury Group SDN Bhd, in the hopes to turn the area into a mixed-use development.
ADVERTISEMENT - CONTINUE READING BELOW
"There will be no want of business opportunity, not only in the Davao region but all throughout the island. From being a net exporter of its population, Mindanao can look forward to inward migration, especially of young talent. The next generation will be suitably employed in high technology industries, BPOs and support businesses of every sort," the finance chief said.
However, four out of five regions in Mindanao decelerated in 2015, with Zamboanga Peninsula growing to 6.6 percent from 5.9 in the previous year.
Davao region, previously hailed as the fastest region in 2014, grew by 7.9 percent in 2015, ranking third nationwide.
Cagayan Valley, SOCCSKSARGEN and Northern Mindanao all posted decelerated growths at 3.7 percent, 3.3 percent and 5.5 percent, respectively.