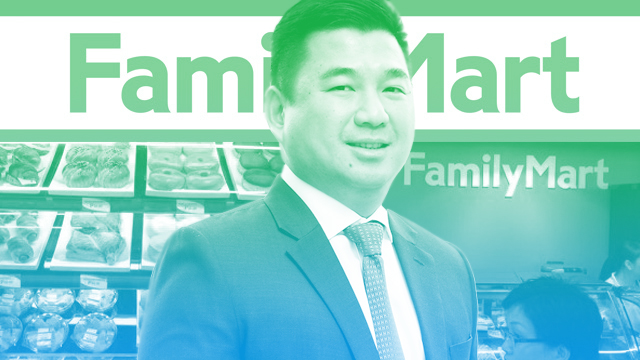 Listed independent oil company Phoenix Petroleum Philippines is set to acquire the Philippine arm of Japanese convenience store chain FamilyMart, according to a disclosure to the Philippine Stock Exchange (PSE) last October 30.
In the disclosure, Phoenix Petroleum revealed that it had signed a Memorandum of Understanding with SIAL CVS Retailers Inc.—a joint venture between listed retail company SSI Group and a unit of listed real estate firm Ayala Land Inc. that operates the Philippine franchise—as well as with FamilyMart Co. Ltd. and Itochu Corp. However, the acquisition is still subject to the approval of the Philippine Competition Commission.
ADVERTISEMENT - CONTINUE READING BELOW
"We are pleased to have [FamilyMart] as a strategic addition to the group as we broaden our products and services and offer greater convenience to our customers," said Dennis Uy, president and CEO of Phoenix Petroleum. The company further added that the acquisition "complements its retail fuel business," which has already built a network of 518 gasoline stations nationwide.
The acquisition comes only weeks after reports of Ayala Land and SSI Group offering FamilyMart's Philippine operations for sale began circulating the news. Data collected by Entrepreneur Philippines reveal that contrary to the growing prospects of convenience store chains in the Philippines, FamilyMart's network of branches has shrunk in the past three years. From a high of 114 branches by end-2015, it fell to only 68 as of end-September 2017, according to the website of FamilyMart's Japanese parent company.
Related story: FamilyMart Store Network Shrinks Sharply Before It Could Take Off
It's a different story for Uy, who adds the FamilyMart acquisition to his long list of mergers, acquisitions and new ventures in the past few years. Last July, the Davao-based tycoon completed his acquisition of education firm Enderun Colleges Inc., while last August, he listed his Chelsea Logistics Holdings on the PSE, becoming the third public company in Uy's extensive portfolio.
ADVERTISEMENT - CONTINUE READING BELOW
Uy is known as one of few wealthy businessmen with very close personal ties to President Rodrigo Duterte, donating Php30 million to the latter's campaign in the 2016 presidential polls. After Duterte won the elections, he appointed Uy as presidential adviser on sports.
When Phoenix Petroleum celebrated its 10th listing anniversary last July 2017, no less than Duterte came to join the celebration, the first time a Philippine president attended such an event. In his remarks, the President narrated Uy and the company's humble beginnings in Davao City, underscoring Uy's close relationship with Duterte.
Related story: How Rich Is Davao-Based Entrepreneur Dennis Uy? 
*****
Lorenzo Kyle Subido is a staff writer of Entrepreneur PH