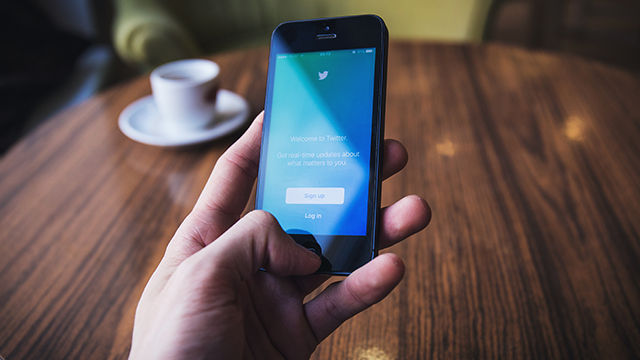 Most of us recognize the little blue bird logo of one of what was once the most popular social networking platform for users to connect with each other and with others around the globe. Twitter, a microblogging platform where users can post updates in 140 characters or less, was founded 10 years ago and soon grew into a social media network platform with millions of users.
ADVERTISEMENT - CONTINUE READING BELOW
However, growth for the platform has become stagnant over the years since its inception in 2006. News of its diminishing popularity and dropping stocks have been making headlines recently as users move on to other social media platforms like Facebook and Instagram. The loss of its users and its waning popularity is being seen by some as signs that the platform is heading the way of MySpace. While having a Twitter account seems to be a prerequisite for companies and businesses, we can't help but wonder: "Is Twitter still relevant today or is it a waste of time?"
Restricting character limit that's too low
Although it's one of their key features, many would find it hard to limit their posts to a mere 140 characters. Some end up sharing links to blogs or sites where more content and information is available, and this lowers Twitter's ability to engage its audience.
ADVERTISEMENT - CONTINUE READING BELOW
Although captions with 140 characters can be made, it's important for businesses to not only communicate catchy punch lines but also be able to effectively describe their products or services. "We prefer to focus more of our time on Facebook as the engagement is higher and people seem more willing to interact with us" says Erwina Salsabila, a senior content marketing executive from price comparison site iPrice. Facebook allows longer descriptions and also allows comments on their posts where users can see feedback from other users.
Not friendly for visual-oriented users
While Twitter is an ideal platform for sharing content fast and communicating with customers on a more personal level, being devoid of images tends to be a turnoff for visual-oriented users. Lacking visuals is also bad for a social media strategy in general. When scrolling down Twitter, users aren't able to see a full image and are required to click in to see the whole picture. Plus, images are mixed in with customer replies and a whole lot of text that just looks messy. No one ever goes to a Twitter account to browse or window shop.
ADVERTISEMENT - CONTINUE READING BELOW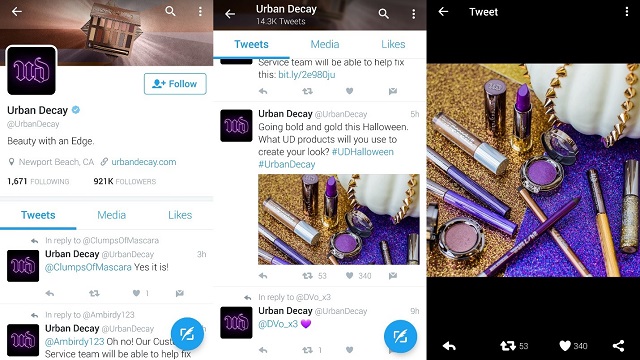 The whole browsing experience isn't as great on Twitter as it is on other platforms like Instagram where images are uniform and easy to scroll through.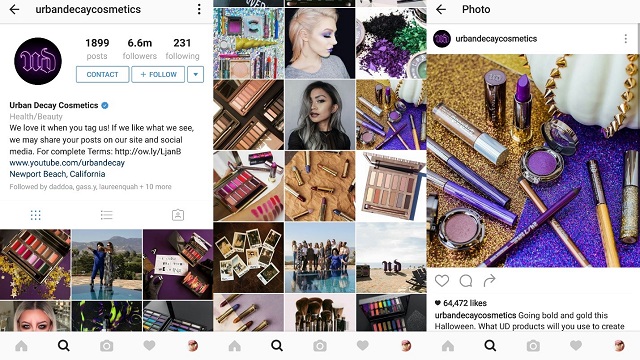 ADVERTISEMENT - CONTINUE READING BELOW
More spam than people can handle
If you've ever had a Twitter account, you'll know that Twitter is full of spam accounts. It's estimated that about 10 percent of Twitter is spam, and a simple tweet about something can have spam accounts coming at you with their ludicrous offers within minutes of tweeting.
Although no transactions are made on Twitter itself, being part of a spammy platform can be annoying and discourages potential customers from interacting with brands or businesses.
User uncertainty on Twitter's intended purpose
A lot of people actually don't have a clear idea of what Twitter is for. Unlike social media platforms such as Facebook, Instagram and Pinterest which have clear uses and features, Twitter has yet to clearly identify its usage to the world. While there are loyal users who know its features and tweet daily, let's face it – the rest of the world clearly does not see the need for it.
ADVERTISEMENT - CONTINUE READING BELOW
From a person's trying to build a following for their brand's point of view, Twitter wouldn't be the ideal platform. While it is easy for established businesses to gain attention in Twitter, it is much harder for smaller businesses. Instead, Facebook with its clean interface, helpful page/post boosting features and over 1 billion users would be a much better option for small businesses.
So, is Twitter dead? With 313 million monthly users in 2016, it definitely isn't. Twitter's unique 140-character tweets is what initially drew its users in but it's about time the social media site improved and added more features aside from slightly increasing its character count. It needs to give its users a much more enjoyable experience because if it continues going down this path, Twitter will not survive for very longer.
Other social media platforms like Facebook and Instagram have established themselves as the standard, and platforms like Snapchat and Tumblr catching up, growing more and more each day. While these social media platforms each have a unique, defining quality that sets themselves apart from each other, Twitter has yet to identify such a quality aside from its 140 character limit. Change is especially crucial for businesses that use Twitter as their main channel of communication with their customers. Only when it introduces something new will the platform be able to pick itself up from the ground.
ADVERTISEMENT - CONTINUE READING BELOW