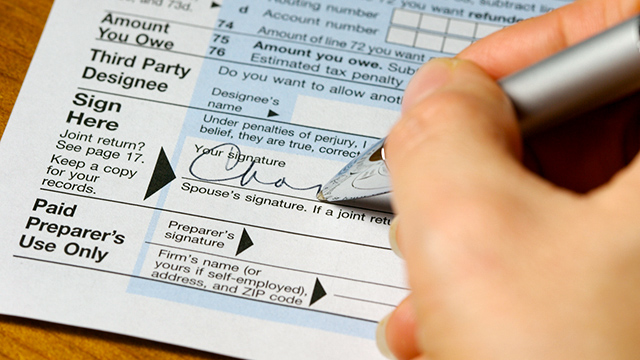 The deadline for the filing of Annual Income Tax Returns (ITR) on last year's income remains April 15, 2018, contrary to reports that it has been moved to May 15, the Bureau of Internal Revenue (BIR) said in a statement released on Friday, January 19.

"The Bureau issued the clarification to rectify reports from certain sectors that the deadline is now May 15 following the effectivity on January 1, 2018 of Republic Act (RA) 10963, otherwise known as the Tax Reform Acceleration and Inclusion (TRAIN) Law," the statement read.
Related story: (Look) Some Employees Are Already Enjoying Lower Withholding Tazes and Their Jan 15th Payslip is Proof

Under Section 20 of TRAIN, the National Internal Revenue Code of 1997 was amended with the deadline for the declaration of individual income tax set at May 15. However, the BIR said what TRAIN referred to in the provision was the filing of the First Quarterly Income Tax Return for Self-employed individuals and professionals. Under the old law, the deadline was April 15 which coincides with the deadline for the filing of the Annual ITR. 
ADVERTISEMENT - CONTINUE READING BELOW

"With the clarification, all individual taxpayers are expected to file their annual ITRs for 2017 on or before April 15, 2018. For Self-employed individuals and professionals, they should be filing their 2018 First Quarter BIR Form 1701Q on May 15, 2018," the statement read.

While the deadline for the filing of the first quarterly income tax return was moved, the deadline for the second and third quarter remains the same. The BIR said this income tax payment schedule will be followed in the next succeeding years.

In a press briefing in January 4, BIR Commissioner Caesar Dulay said the agency hopes to collect Php2.03 trillion worth of taxes by the end of 2018, around 10 percent higher than the previous year's target of Php1.83 trillion. Dulay said the target remains tentative but already reflects the expected income from TRAIN.
Related story: How Much Withholding Taxes Should be Deducted from Your Pay Under the New TRAIN Law
*****
Elyssa Christine Lopez is a staff writer of Entrepreneur PH. Follow her on Twitter @elyssalopz