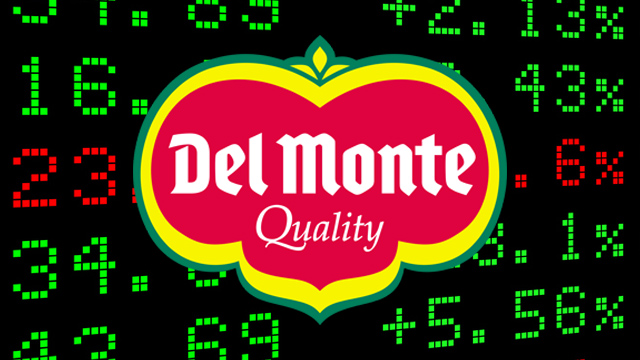 Food-and-beverage manufacturer Del Monte Philippines Inc. (DMPI) has announced that it will be deferring its initial public offering (IPO). The company runs the world's biggest integrated pineapple plantation in Mindanao in the southern Philippines and sells most of its output to parent company Del Monte Pacific Ltd., which is separately listed both in Singapore and the Philippines.
ADVERTISEMENT - CONTINUE READING BELOW
In a letter to the Philippine Stock Exchange (PSE) sent last June 6, DMPI President and CEO Joselito Campos Jr. wrote that the company is postponing its IPO due to unfavorable conditions in the current market. 
"Considering that market conditions continue to be volatile, DMPI has been advised by its bankers and advisors that it would be in the best interest of DMPI and its selling shareholder to defer the offering until such time when market conditions improve," wrote Campos.
The PSE Composite Index (PSEi), the benchmark of the over 200 stocks currently listed in the stock exchange, has been on a general downtrend since the start of the year, after breaching the 9,000 mark for the first time in January. Last May 31, it closed at 7,497.17.
DMPI was scheduled to be listed on the main board on June 27, with the company selling 21 percent of its shares to the public from June 8 to 18. DMPI stood to raise as much as Php17.55 billion from the IPO following the maximum price of Php29.88 per share.
ADVERTISEMENT - CONTINUE READING BELOW
Its listing would have been the first IPO of 2018, and it would have ended an over 300-day period without IPOs. The last company to have listed in the PSE was shipping firm Chelsea Logistics Holdings in August 8, 2017.
Those honors will now go to real estate developer D.M. Wenceslao & Associates Inc. should it push through with its scheduled listing date of June 29. The company had intended to go public as early as 2015, but it had also deferred its IPO plans back then.
Related story: Bay Area Developer D.M. Wenceslao & Associates to Begin IPO Sale by Mid-June
*****
Lorenzo Kyle Subido is a staff writer of Entrepreneur PH